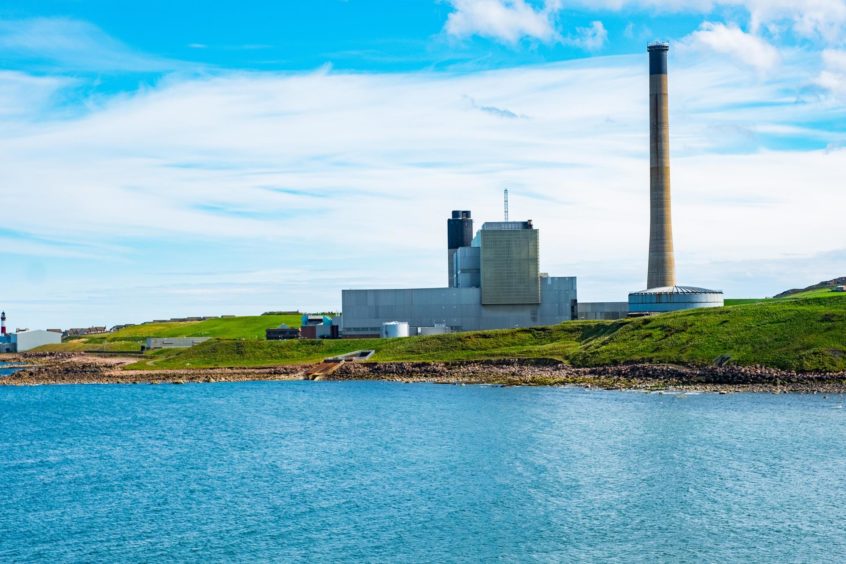 Since 1980, Peterhead Power Station, in the North East of Scotland, has played an essential role in keeping the lights on across the country. This has rarely been more evident than over the last year, with our critical workers ensuring the station continues to provide the energy needed throughout the coronavirus pandemic.
Over its four decades, the station has seen some major changes. The most significant of these came in the 2000s, when the latest technology allowed the station to be converted from a heavy fuel oil (HFO) plant into a cutting-edge gas-fired station. Now, as we look to drive the transition to a net zero carbon future, this iconic site is ready to undergo another transformation.
The UK Government has today announced funding for the Scotland's Net Zero Infrastructure (SNZI) cluster, which brings together academic and industrial partners to deliver essential carbon capture and hydrogen infrastructure in the north-east of Scotland. Through the delivery of shared CO2 pipelines, this plan can unlock investment in critical decarbonisation projects like Peterhead 2, Scotland's first power station equipped with carbon capture and storage (CCS) technology. CCS captures the carbon emissions produced through electricity generation and industrial processes, preventing the CO2 from entering the atmosphere. The CO2 is then transported using shared pipelines before being stored safely offshore.
When it comes to decarbonising our electricity system, we know renewables will do a lot of the heavy lifting, particularly given the broad shoulders of a world-leading offshore wind industry. However, we will continue to need flexible power generation on the system, such as that at Peterhead, to complement intermittent renewable energy and maintain security of supply. Decarbonising gas-fired power generation, through solutions like CCS technology, is the most flexible, cost effective, and efficient way to achieve this as we transition to a net zero world.
With the right policy mechanisms and infrastructure in place, SSE Thermal could build a CCS-equipped power station at Peterhead by the mid-2020s, replacing older generation on the system with super-efficient, low-carbon capacity. Situated on the coast, our Peterhead site is well-placed for CCS technology, with access to the essential CO2 transport and storage infrastructure being developed through the well-advanced Acorn project.
Crucially, given the readiness of CCS technology in power generation, early projects like Peterhead 2 can help stimulate wider demand for CCS infrastructure across Scotland. Other industrial emitters can then plug into to the shared pipelines to capture and store their emissions too. This will safeguard key Scottish industries and allow them to continue to prosper and grow through the net zero transition. On top of that, the development of CCS projects, and the associated infrastructure, will deliver billions of pounds in regional investment, maximising the benefits of a green economic recovery for communities, and ensuring a just transition for energy and industrial workers.
While CCS projects have been attempted in the past, this time is markedly different, with government policy, appetite from industry, and advancements in technology all aligning around the
drive to net zero. By utilising former oil and gas fields to store the CO2, Scotland can capitalise on its geographic advantages and existing skills to be at the forefront of another energy revolution. The same infrastructure can also be used in the production and transport of hydrogen, which will undoubtedly play a key role in decarbonising heat, transport, industry and power generation in the years ahead.
Ahead of the UN's landmark COP26 conference in Glasgow this November, there is a clear opportunity to demonstrate leadership on CCS, as we have with offshore wind, accelerating the shift to net zero while delivering huge economic benefits for our communities. With the eyes of the world watching, this is an opportunity Scotland can't afford to miss.
Stephen Wheeler is Managing Director of SSE Thermal, part of SSE plc, one of the principal partners of COP26 in Glasgow.
Recommended for you

Energy Act 2023 – a framework for driving net zero