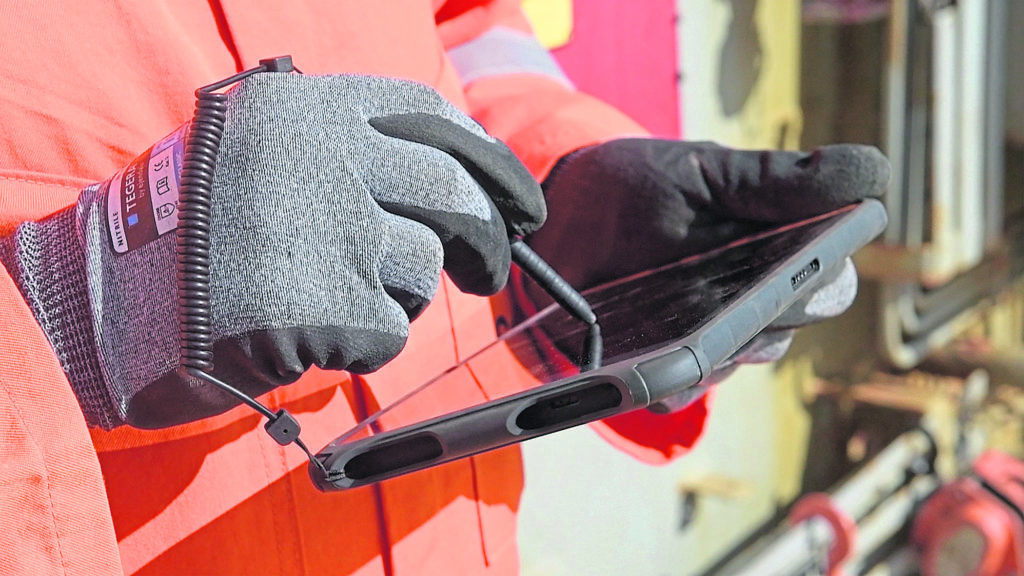 From heat pumps to electric vehicles (EVs), recent months have seen a flurry of pledges from the government geared towards decarbonisation of the energy system. The latest came in the Chancellor's Budget, which included increases in spend on energy innovation and high-tech projects and prototypes. While this level of ambition is welcome, the reality is that even if the entire UK population shifted to electric heating and EVs, our outdated energy networks could not meet this new level of demand for electricity. If the UK is serious about speeding up the decarbonisation of transportation and domestic energy use, the digitisation of networks should be at the top of the to-do list.
There have been technological advancements in energy over the past decade, but these measures mostly benefit individual consumers rather than the system as a whole. Digital tools like smart meters can help save money, reduce waste and add flexibility, but they do not feed vital data back to the grid or energy companies. This means that demand is predicted using norms, averages, and trends, rather than people's actual needs.
Based on these forecasts, the system assumes demand will be higher in the evening or when, for example, a big sporting event is on television. But if it knew exactly what time households turned on their heating and how many were tuning into the match, it could adjust supply accordingly and avoid oversupply. With the deployment of advanced digital technologies like machine learning and artificial intelligence, energy generation that responds to demand is possible, but only if the sector unifies, standardises and interconnects its data first.
Digital will make our energy network more resilient
Reaching the UK's target of net zero emissions by 2050 will require a complete rethink of energy supply and demand – and much deeper digital integration across the system. With renewables like offshore wind accounting for a record almost 42% of the country's electricity generation last year and surpassing fossil fuels for the first time, energy generation is undergoing a fundamental shift. At the same time, overall demand for electricity is rising. Take EVs: it is expected that they will make up 50% of all new vehicle sales by 2030, with each new owner needing around 2,000kWh of additional electricity per year to run their EV. Grids and networks need the ability to incorporate a growing range of energy sources like wind, while balancing against this growing demand for power.
Take the huge grid failure we've recently seen in Texas, which saw crippling power outages following a spell of devastating winter weather and unprecedented levels of demand. While the enquiry is ongoing, the episode brought issues like infrastructure investment, grid resilience and renewable deployment to the fore. Although grids and power systems cannot be future proofed for every possible outcome, using digital to model, predict and react to scenarios like extreme weather as quickly as possible will increase resilience, speed up recovery and minimise loss. Digital isn't the silver bullet that solves all these problems, but it plays a crucial role in transforming automation and communication systems. This is key not just for managing the grid itself, but all the sensors and devices that make up a smart grid.
Digitisation and consumer-centricity go hand-in-hand
Shifting consumer attitudes towards decarbonisation and the energy system are speeding up the need for change. With almost 500,000 energy customers switching to a new supplier each month last year and the price cap lifting in April, people are demanding more from the network. They want
the flexibility of being able to change energy network providers based on usage needs or for ethical reasons, similar to what can be done with phone contracts and banking.
Digitalisation will create a more consumer-centric energy system that is based on people's needs and preferences, which starts with seamless data sharing across all its parts. Looking outside our industry, several other sectors have already demonstrated the incredible power and value of data when connected and used effectively to create a better customer experience. For example, the initial assessment of the smartphone was that it was merely an innovative take on a telephone. Decades on from the first devices, this was the start of a personal data revolution, with the average Brit now spending 2.5 hours on their smartphone every day. This has also given rise to a whole new world of connected experiences, enabling people to communicate, shop, bank and more from the palm of their hand via a multi-billion-dollar app industry that didn't exist before.
Even sectors as risk-adverse as banking have come together to produce innovations like Open Banking, which allows secure financial information-sharing to help customers get better services and create more competition in the industry. These examples show that when you invest in building a shared data ecosystem, digital transformation that would have previously been unimaginable suddenly becomes real. Energy needs its own seismic moment, where users, generators and innovative new services finally connect. Digital developments such as digital twins, which connect our physical and digital worlds together to create a more effective energy system, will also help the energy sector embrace these challenges head on.
Prioritising policy and unleashing investment
While the government's Energy Data Taskforce set out recommendations to modernise the system, more action is needed to support the shift towards an innovative and predictive network – one that can power us towards achieving our net zero goals.
Better regulation will likely accelerate the move towards digital energy networks and help the sector decarbonise at the same time. This should go hand-in-hand with private sector investment in the drive towards delivering on Boris Johnson's Ten Point Plan and the energy white paper. New research suggests that private investment totalling £350 billion is required in technology including hydrogen networks, renewables, and battery storage over the next 30 years to complete the UK's net zero transition. Achieving this will be a challenge, but the role of regulation is also to help determine how the industry will deliver on this target and what incentives need to be put in place.
With energy playing a central role in the UK's green recovery, digitising the network must be an urgent priority. To create the digital energy system we need for modern Britain, we must push for a more unified approach across industry, government and the private sector. Without this, it won't be possible to meet changing energy demands – and net zero by 2050 will remain an ambition, not a reality.
Recommended for you

UK energy supply needs £900bn investment to reach net zero