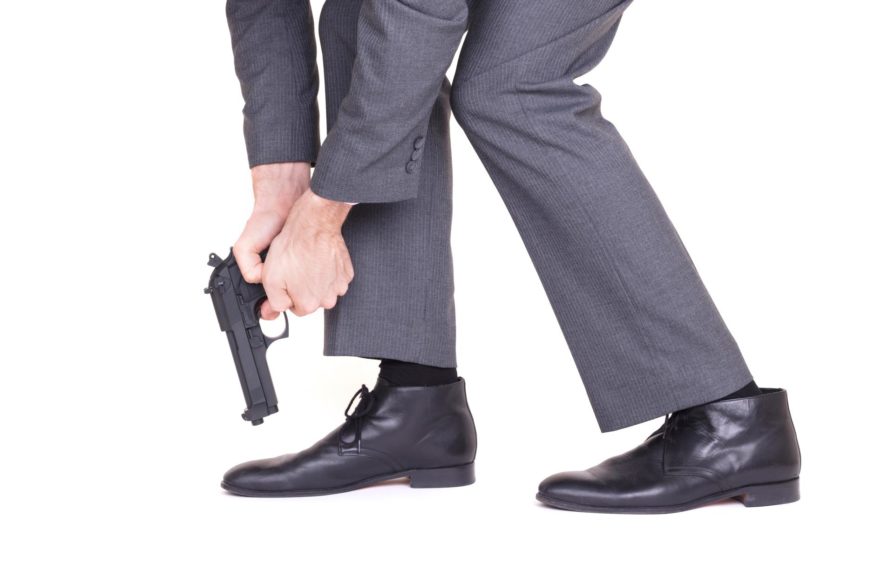 I spent a few weeks in the mid-70s blowing up glacial boulders on the Norwegian Statfjord field in preparation for the arrival of the Statfjord Alpha platform.
Being a concrete Condeep design there was some concern that these boulders could damage it because of the potential for point loading on the base.
We used a manned submersible for the work and it was an interesting operational challenge blasting the rocks – some of which were larger than our sub – to smithereens using shaped charges.
Our Danish explosives expert did a great job designing the configuration of the charges although I never quite accepted that sleeping with a box of detonators under his bunk was normal behaviour. Mad as a box of frogs.
Eventually the client – Mobil – accepted our view this was an entirely pointless and expensive exercise because the more rocks we blew out of the seabed the more we found. It was a real "painting the Forth Bridge type" job.
Returning finally to my favourite Norwegian city, Bergen, I was summoned to a meeting between ourselves, a geology consultancy, Mobil and a Norwegian oil company called Statoil whom I had never heard much about until then. It was agreed – rightly – to stop the operation and we all went to the pub to celebrate.
There I asked the chap from Statoil what it was intending to do and what it saw as its role.  He told me that the main aim then was to become the operator of the Statfjord field, to have control over all Norwegian oil and gas production, to turn Statoil into a world class energy player and to build a global Norwegian supply chain industry.
All that has of course come to pass and then some. Today Statoil – now Equinor – is still majority owned by the Norwegian state and is rapidly becoming a leading developer of renewables.  Not only has it developed the world's first offshore floating wind farm just off Peterhead but is involved in numerous other non-floating offshore wind projects, hydrogen production and carbon capture. I believe it's now also the UK's largest energy supplier because of its gas exports.
We can also say similar things about other European and Scandinavian energy companies, including amongst others EDF of France, Statkraft of Norway, Orsted of Denmark and of course Vattenfall of Sweden, which built the Aberdeen Bay wind farm.
These companies are either wholly or majority owned by their respective governments and are effectively an integral part of the mechanism governments use to deliver their industrial and economic strategy. The Italians though use a different model for ENI in that the Italian government owns a 30.33% golden share in the company.  This still provides the state with a high degree of influence over strategy and prevents unwanted takeover attempts.
These companies tend to make things happen and when they do it generally benefits their indigenous industries so satisfying a whole range of strategic national ambitions.
As proof I thought it remarkably interesting when Equinor recently stated that some 70% or so of all the orders it raises are placed with Norwegian suppliers.
Now whilst some of these companies may be Norwegian based rather Norwegian owned it still tells me that Equinor has done a great job in helping the development of the Norwegian supply chain.
Not only that but Equinor recently announced a "low carbon hat-trick" of projects in England comprising a hydrogen production project, a gas fired power station with carbon capture technology and the development of offshore carbon dioxide transport and storage infrastructure in the UK North Sea that will serve both these projects.
Ironically, funding for the three consortia behind these projects has come from the UK's Industrial Strategy Challenge Fund.  The UK taxpayer is therefore effectively subsidising the Norwegian Government despite the UK Government itself being vehemently opposed to nationalisation. Hypocrisy?
Of course, the UK had the opportunity to emulate the success of companies like Equinor, EDF and Orsted but instead decided to abandon its state-owned oil and gas company – The British National Oil Company – in the 80s and privatise the entire electricity and gas supply industry for good measure.
The argument at the time was that "the free market does things better". If any ideology has been proven as misguided, then it was this one. It's very evident now that nationalised companies and ones in which governments have maintained a golden share have done considerably better.
In addition, post privatisation, most UK electricity supply companies ended up in overseas hands so exporting post tax profits and the electricity supply chains built up since nationalisation after World War II effectively collapsed.
Now I must be careful here because this is really a UK phenomenon and not a global one. To our detriment, in the UK shareholder value still holds sway over any national strategic industrial interest.
Many overseas publicly owned energy companies such as Iberdrola, RWE and E.ON have largely been beneficial for their countries. Surprisingly perhaps even US companies have been of considerable benefit to their supply chains. I remember many years ago joking with a US operator's UK-based CEO that "every US oil company was an ambassador for US oilfield technology". His answer was "of course".
It's high time we abandoned the "free market is best" ideology. Scotland should now set up a national energy company aimed initially at hydrogen production. It could, in league with the Scottish Investment Bank, help enable the development of a hydrogen technology manufacturing supply chain which we have so far failed to do.
Ideology has done us enough economic damage already. Time for some pragmatism and to stop shooting ourselves in the foot.
Dick Winchester is a member of the Scottish Government's oil and gas and energy transition strategic leadership group
Recommended for you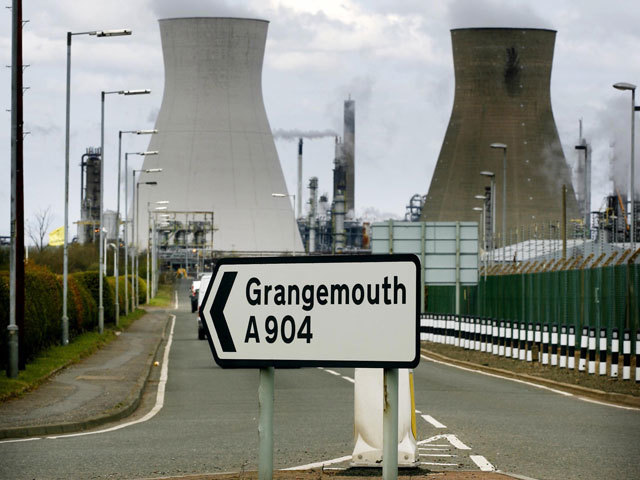 GMB Scotland blames "failure of government" for Forties oil flow decline