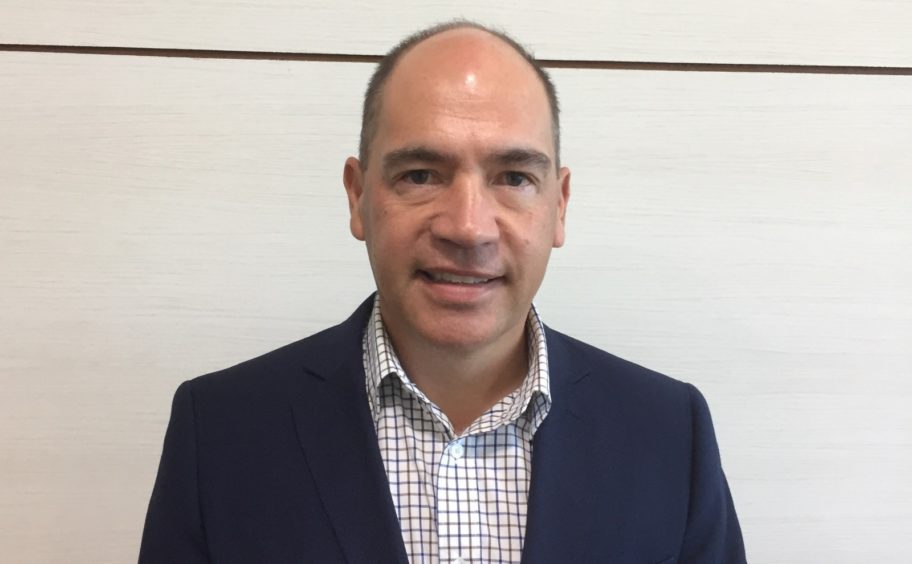 A year in to the COVID-19 pandemic, a consensus is emerging on how best to contain and treat the virus in developed and developing world contexts alike.
What is less clear, however, is how healthcare systems worldwide can be strengthened ahead of the next global health threat.
With already fragile healthcare systems, developing regions such as Africa, are still struggling to interrupt disease transmission due to lack of adequate hygienic precautions. But innovative thermal solar solutions are now offering a new solution for healthcare across the continent. After all, if there's one thing Africa has in abundance, it is sunlight.
From the early days of the pandemic, it was clear that the healthcare response would be unequal. We may have all been in the same storm, but we weren't in the same boat.
At the same time as COVID-19 was acknowledged as a global health crisis, the World Healthcare Organization led an international campaign on prevention that emphasised the necessity of handwashing with clean, hot water as often as possible.
Seemingly, no consideration was given to the scarcity of such basic sanitation facilities in many parts of the developing world.
Hot water needs
In the case of the Kingdom of Eswatini, at the beginning of the pandemic, no clinic had hot water for patients to use and 82% of clinics had no hot water at all. The lack of proper sanitation, exacerbated by ongoing issues such as poverty and a high population of at-risk people suffering from serious diseases like HIV, Tuberculous and obesity, exposed the country's significant vulnerability to the virus.
Today, leveraging the power of sunlight, the application of new solar technologies has changed the face of healthcare in Eswatini. This offers compelling potential for wider Southern Africa.
Last week, the Prime Minister of Eswatini announced that 100% of government medical clinics nationwide now provided hot water to patients, staff and visitors alike, following the installation of solar water Hot Water Station (HWS) across the country by Frazer Solar.
An HWS is a standalone fully self-contained unit that produces hot water. It has no moving parts and uses no electricity. Instead, it uses solar energy as power and will produce hot water for decades without incurring any operating costs.
HWS are designed to required minimal maintenance and servicing, and to be resistant to theft, vandalism and tampering. This project has improved the health and hygiene outcomes for the entire country and benefits 10,000 people per day.
Harvesting the sun offers important benefits, especially in the context of healthcare, as it provides an alternative and cheaper source of power.
Furthermore, solar is agnostic – the sun is free and abundant in southern Africa.
Proof of concept
Therefore, harnessing the full potential of solar energy for health, through thermal solar water heating solutions such as solar geyser hot water stations, answers the need for accessible and reliable hot water. This is crucial to deliver high-quality care and prevent disease transmission.
In many ways the Solar Geysers for Government Healthcare Clinics project has acted as a proof of concept, not only for hot water units but for the efficacy of solar systems in Eswatini overall.
Its successes may well pave the way for additional installation of hand-washing stations in schools or homes. The potential for solar energy offers far greater and more transformational possibilities.
We are already in discussion with the German government regarding a scale-up of the geyser programme. This will continue to reshape the healthcare landscape in Eswatini. At the same time, we are ready to reshape the energy landscape too.
Solar PV
Frazer Solar is currently developing Eswatini's first large-scale solar-storage project for IPP investor, owner and operator Frazium Energy.
The first phase of this development involves solar photovoltaic (PV) coupled with battery storage. This will provide 200 MWH of dispatchable baseload electricity per day.
In this case, the offtaker for the electricity generated by the solar project will be electricity utilities within the Southern African Development Community (SADC) region, which belong to the Southern African Power Pool (SAPP). This allows for cross-border electricity sales between member utilities via the SAPP.
The project will be located near the Edwaleni II sub-station in Manzini. It enables connection to the 400 kV Motraco transmission line. The IPP can expand the plant to 800 MWH per day.
Realising the opportunity around solar energy in the developing world will rely on managing constructive and beneficial partnerships. This must involve development finance, host governments and private companies.
From healthcare, education, energy storage, telecoms and internet connectivity, there is a clear role for the transformative power of small scale, high impact solar installations.
The approach we have taken in Eswatini sets an example for how development and impact can be delivered. This adds value, serves a need, provides a lasting solution with real benefits, while actually assisting the recipients intended.
Recommended for you

Power disaster declared as South Africa seeks new way forward