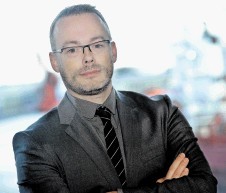 For some time now, Step Change in Safety has been focused on two key areas in the drive to continuously improve offshore safety: fostering better safety cultures through workforce engagement and reducing the number of hydrocarbon releases (HCRs).
Perhaps it's no surprise then that, with the launch today of the 2013 UK Oil and Gas Industry Safety Awards, that these two themes are particularly prominent. A new prize category has been added this year to recognise a worksite or installation which is leading the way in how it positively engages with staff around safety issues. In addition, the Ideas in Safety Prize returns for the second year to reward an individual or team which has come up with an original concept to prevent hydrocarbon releases.
The notion of workforce engagement runs right through all of the safety awards, but what exactly is workforce engagement? While it partly involves the workforce "buying-in" to a company's efforts to improve safety performance, it's more than that. It's about creating a culture where the workforce is actively leading these efforts, by being able to influence decisions around their own safety and that of their colleagues.
Why is this important? Sites with good workforce engagement tend to have better safety records and fewer accidents.
The safety awards, jointly organised by Oil & Gas UK and Step Change in Safety, are designed with this in mind and seek to reach out to the workforce, tap into their great ideas and celebrate their ingenuity and commitment.
Only a few months ago, Step Change in Safety launched the Workforce Engagement Toolkit – designed to help companies measure and improve how well they engage with staff at the worksite. A number of companies have already begun rolling out the toolkit across their operations and the winner of the brand new workforce engagement award could be a site or installation which has used the toolkit to make positive changes and noticed the benefits.
The safety awards also give credit where it's due for incredibly clever and resourceful ideas. Led by Step Change in Safety's asset integrity steering group, the drive to reduce the number of hydrocarbon releases – potential precursors to major incidents – is going on right now across the industry, with many duty holder companies creating and implementing detailed HCR reduction plans.
However, we know that hydrocarbon releases cannot be tackled in the boardroom alone. There are many great ideas out there, thought up by the very people on the shop floor who work the plant day to day. The Ideas in Safety Prize is unique in that it champions the creativity and ingenuity of the offshore workforce and challenges them to play their part in the industry-wide drive to prevent leaks.
Last year's winners were Stork Technical Services' on-site machining and bolting team, which developed a hydraulic clamp technology to prevent leaks when changing corroded stud bolts on four-bolt flanges. This year, however, the idea does not even need to have been proven.
Anyone working in the industry with an idea or concept which has the potential to prevent gas releases could be the lucky winner of a £5,000 cash prize and could see their idea developed.
Through the UK Oil and Gas Industry Safety Awards, we're calling out to the workforce to show us what they're doing to keep themselves and their colleagues safe. Let's not forget – ours is a major hazard industry and its right that we loudly celebrate the top performing people and companies which can teach the rest of us something new when it comes to safety.
The awards also pay tribute to safety leadership and honour both the top safety representatives and the up-and-coming professionals. Likewise, the quick-thinkers who have prevented incidents and the companies which have put in place clever safety processes or techniques are similarly honoured.
If you or someone you know is deserving of a safety award, we need you to stand up and be counted and come forward to nominate yourself, a colleague or your company before the deadline of March 1.
Visit www.oilandgasuk.co.uk/safetyawards for more information.
Les Linklater is team leader at Step Change in Safety
Recommended for you

Perenco served three safety notices over state of North Sea platform