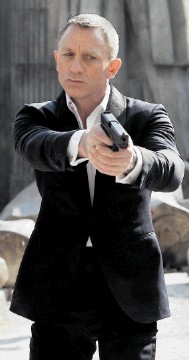 I do love the James Bond moments that happen with my job, and while they don't occur as readily as they did in my former role in our Intelligence Department, every so often I find myself in awe of my colleagues, individuals and organisations that I am lucky enough to work with.
While on a recent trip to AKE headquarters in Hereford I had the opportunity to learn about some very interesting technology, when my operations director pulled me into a meeting on geospatial intelligence.
Known for my technical ineptitude, I was unsure what I could bring to this discussion, but it soon became clear that there was potential commercial application for the gadgets and brilliance of the "kit" I was privy to.
Although still in need of refinement before it becomes wholly applicable to the companies that I work with here in Aberdeen, it got me thinking of the benefits to existing technologies and equipment that we already use and offer our clients.
In the aftermath of the James Bond hype of 2012, I want to highlight their effectiveness and utility for 2013 and beyond.
For companies operational overseas, particularly in some of the more remote and challenging environments oil and gas companies tend to find themselves in, tracking is an incredibly useful tool and not something that need cost the earth.
Of course, tracking devices on their own are not a guarantee of safety and should not be treated as such. However, when properly monitored and as part of a crisis management and response plan, they are particularly effective.
As an organisation, we are lucky enough to be working with equipment that in some cases has only recently been declassified, which we have tested in areas of extreme climatic conditions, geographic remoteness, conflict and disaster zones – and those areas of the world where equipment and communications are under extreme scrutiny.
The equipment that we currently use is a Satellite Iridium device which requires line of sight and has guaranteed effectiveness on land, sea and air and is monitored by our crisis response centre.
For our energy clients, this has been successfully utilised to track teams at remote pipeline sites in Yemen, Iraq and PNG and also throughout Africa, even Somalia.
The technology was instrumental in our overland evacuation of energy workers from a remote desert compound during the Arab Spring.
The latest generation of this device can be used for two-way communications as well as tracking.
Using short burst data technology, e-mail is transmitted instantaneously allowing encrypted communication between those on the ground and our response centre.
For the user, the device is simple; it can be programmed to automatically "ping" in your position at regular intervals and also has a panic button. Clients can also be provided with a web-link to provide them with the option to view their personnel on the ground.
As crisis responders, we are well aware that knowledge of a last-known location is of critical importance in mounting a response. Examples provided by energy companies over recent years have shown that gaps of 12-plus hours have occurred before an individual has been flagged as missing or out of communication. Whether in complex tributary systems like the Niger Delta, remote desert locations or urban sprawls, shortening the timeframe of realisation will greatly increase the potential for a successful location of personnel and response.
Of course, there are myriad options for tracking. Planning on the front-end and country intelligence should help to shape the decision on the option best suited to any given requirement.
Smartphone tracking tends to be favoured by business travellers and is effective; however, it can be expensive as the user is billed for call charges (that is "pings") and has its geographic limitations.
What I found incredibly interesting while researching this article and discussion with my colleagues and clients is the cost effectiveness of the Satellite Iridium device.
I believe for organisations in Aberdeen, the ability to lease the devices monthly (even daily if required), a cost that includes monitoring, will aid in budgeting for tenders and security costs.
Utilised as part of a wider crisis management plan, they can ultimately assist in providing peace of mind to employers and duty of care to personnel.
For further information on tracking options available for the areas of the world you operate in, please don't hesitate to contact Claire at clairefleming@akegroup.com.
Claire Fleming heads the Aberdeen unit of security specialist AKE
Recommended for you
X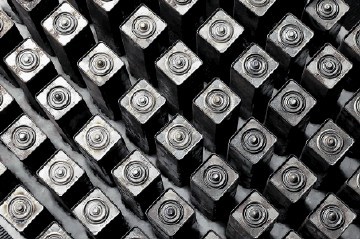 Is sodium the next big thing in rechargeable batteries?