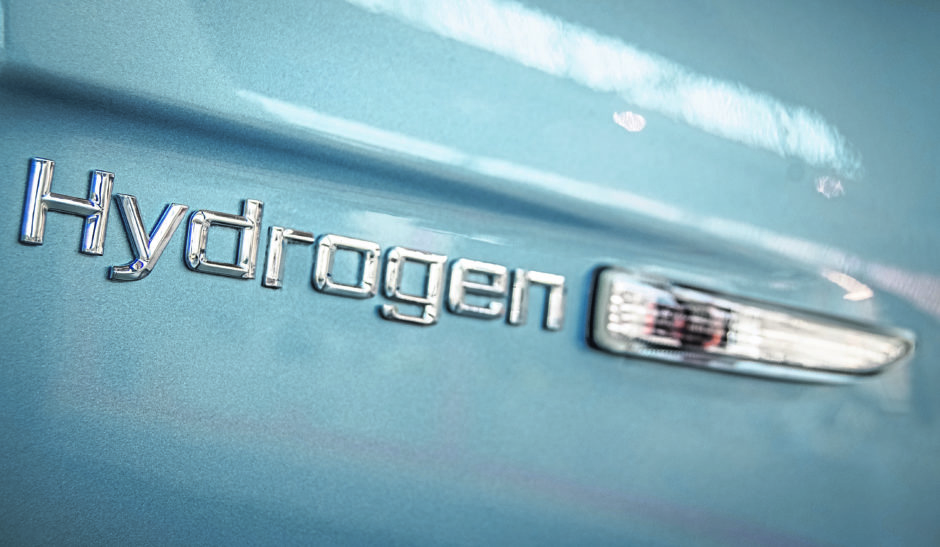 Articles on hydrogen are commonplace in today's scientific and general media. Hydrogen is touted as a net zero silver bullet with the following claims.
The most common element on earth.
It can be synthesised from electricity and water.
It can be stored and used to produce heat and electricity.
The combustion product is water.
When liquefied the energy per unit weight is superior to fossil fuels.
It can deliver power via a fuel cell.
It can be transported using the existing gas grid.
It combusts at a similar temperature to natural gas.
Although I could put a but after all of the above, hydrogen presents a compelling case for its widespread use to support net zero. So, what's not to like about hydrogen?
Hydrogen is being pushed in the UK by highly influential groups; the Hydrogen All Parties Parliamentary Group, Hydrogen Advisory Council and Hydrogen Task Force. These groupings promote hydrogen in isolation and do not present the benefits of hydrogen in comparison with other net zero heat and power options, for example electrification and bio-fuels. In that isolated context it is easy to seduce politicians with 'what's not to like about hydrogen'.
The EU set out the basis to net zero with the following policies.
1. A more 'circular' energy system, with energy efficiency at its core.
2. A greater direct electrification of end-use sectors (heat pumps for space heating or low-temperature industrial processes, electric vehicles for transport, or electric furnaces in certain industries).
3. Use of renewable and low-carbon fuels, including hydrogen, for end-use applications where direct heating or electrification are not feasible.
Although hydrogen is the most common element in the Universe it does not come for free. It is bound up in compounds such as fossil fuels and water and requires energy to break chemical bonds to release it. It is not energy efficient – round trip efficiencies for hydrogen synthesis, treatment, storage, transport, power generation are around 40% – it breaks the EU's first energy efficiency tenet.
So why does hydrogen receive so much interest? Because it fits many business models.
Fossil companies – hydrogen will be derived from fossil fuels for the next decade or more.
Gas grid operators – hydrogen is their only survival route as fossil combustion is being phased out.
Gas boiler manufacturers – see above.
Power utility companies – as a consequence of hydrogen inefficiencies more power will be sold.
Let's return to the Hydrogen APPG. This is a grouping sponsored by the following –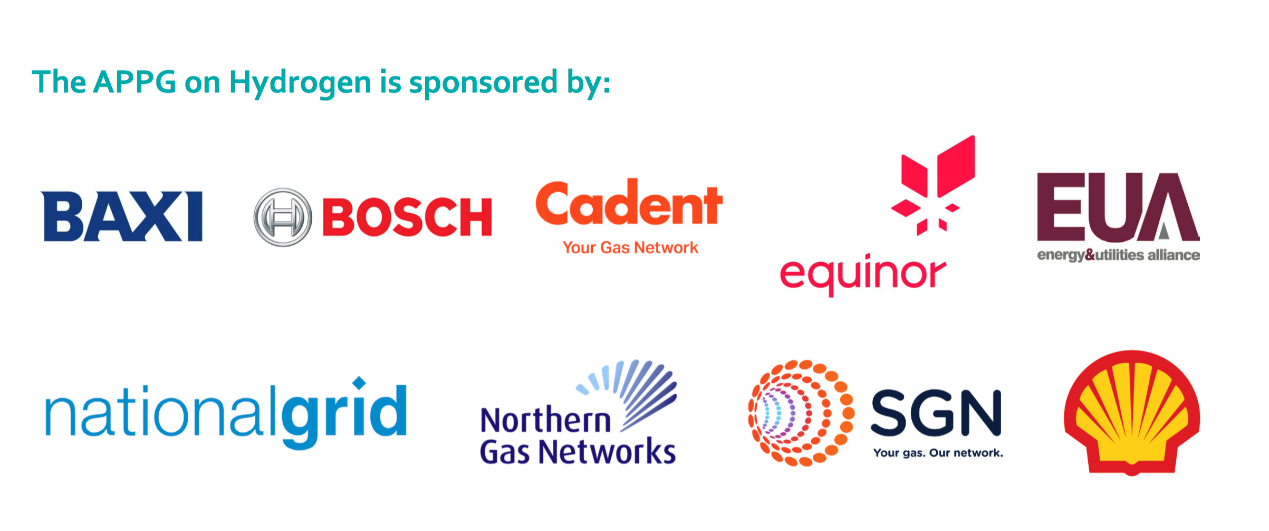 Who are the APPG sponsors – fossil companies, gas grid operators, gas boiler manufacturers and power companies. Not surprising the upshot is an APPG report that is very biased in favour of hydrogen.
I noticed the APPG was at all the autumn 2020 party conferences touting the hydrogen agenda. There is nothing new or wrong in big business promoting their service or product as they are mandated by their shareholders to turn a profit. The problem comes when there is no balance to a position and politicians make decisions on the seductive properties of hydrogen with only half the evidence.
The APPG has recently issued a call for evidence 'The role of hydrogen in powering industry.' Here is a quote from the APPG Chairman ''We are keen to hear from businesses across all UK industry sectors, energy providers, regulators, local government representatives and more to understand what needs to be done to ensure that hydrogen plays a crucial role in industrial decarbonisation.'
So the outcome of the evidence is pre-prescribed 'to ensure hydrogen plays a crucial role'. To my mind that is deeply troubling as it gives no scope for providing evidence for the many drawbacks associated with hydrogen. For example, it will cost much more to provide heat and power domestically and industrially with hydrogen when compared with electrification.
If you look at the Hydrogen APPG Chairman's social media posts you find this –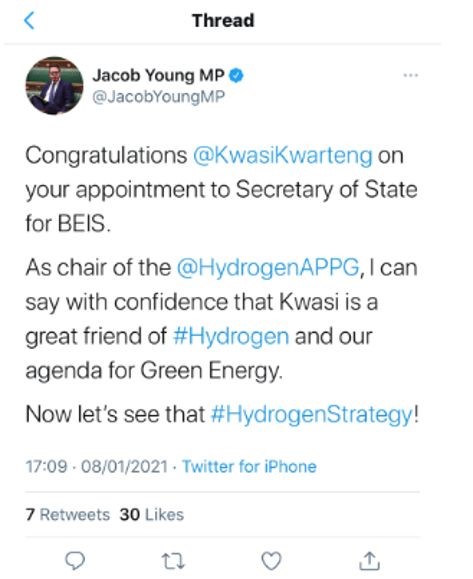 It looks as if the UK BEIS Secretary has his mind made up about hydrogen.
Hydrogen will have a key role to play in a net zero future. Hydrogen is a very useful building block for a range of chemicals that benefit society. None more so than ammonia which feeds the planet from fertiliser production. So our first hydrogen action should be to decarbonise current CO2 emitting hydrogen production. Hydrogen may also find applications in heavy haulage, aviation, shipping, storage and high temperature industrial processes. Let's identify where hydrogen is to be used from comparative, sustainable people profit and planet evidence and not from hype.
The UK's Hydrogen Strategy is soon to be published and I hope the Politicians involved have sufficient STEM knowledge to balance the evidence weak hydrogen position pushed by influential organisations. I hope they also realise that what is good for big business may not be in the best interest of the consumer.
Recommended for you

Italy mulls support for fossil fuels despite climate promise