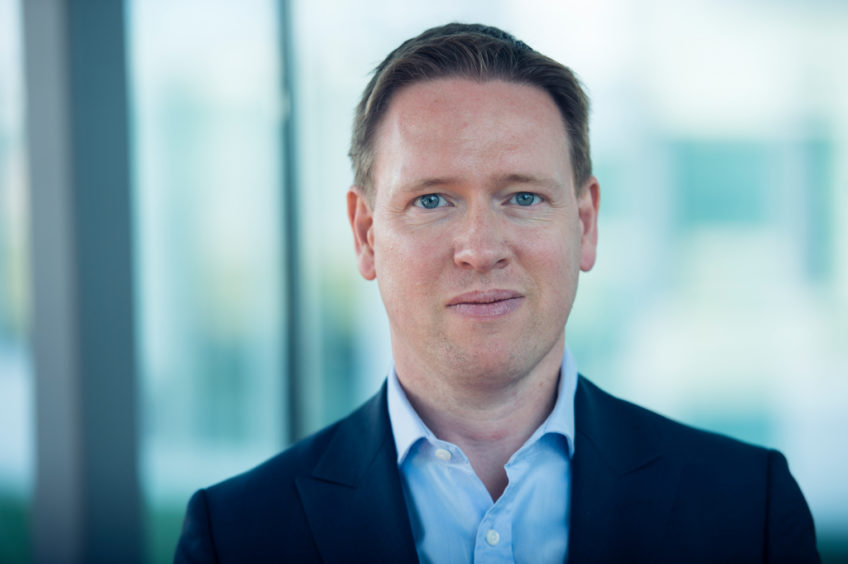 'Daddy, I've written a letter to the Norwegian government!' announced my 13-year old daughter Bee. When I asked her what it was about, she replied innocuously: 'I asked the environment minister to stop oil exploration in northern Norway'.
As I take on the helm of Equinor's international oil and gas business, I am often asked why we continue to develop fossil fuels in the face of the climate emergency. The concerns are spreading across our industry. Just in the past week, we have seen Dutch courts and American shareholders coming out against oil and gas producers.
The answer I give is the one that I gave to Bee, once I had got over the momentary shock at her letter-writing ambitions.
Today, more than 80% of the world's energy comes from fossil fuels. They will continue to be a major part of our energy mix for many years to come as we work to scale up renewable energy solutions. In fact, oil and gas demand is expected to rise over the next decade, as the world's population grows and developing nations seek to improve quality of life after the pandemic.
However, there is good news for the planet. The costs of wind and solar power continue to fall, and together with clean hydrogen, have the potential to replace fossil fuels over time. But the scale of the challenge is vast. A recent report from the International Energy Agency estimated that almost half of the technology required to get to net zero carbon emissions is only at an experimental phase.
As long as the world still needs oil and gas, I firmly believe that the way it is produced matters. Namely, with the least emissions possible.
So, as I have prepared to take on this new role, I have been asking myself, 'What does it take to run a responsible international oil and gas business in the 2020s?'
Equinor produces around 2% of the world's oil and gas. We do this with a carbon footprint less than half the global average. If we tried to turn off the taps, the void would be quickly filled by others, almost certainly with higher emissions. If we divested our operations, they would be acquired by others, almost certainly with less focus on emissions.
Washing our hands of the challenges would not help the world to tackle carbon change. We need to build an oil and gas business consistent with a low carbon future. The question is not whether it's possible to; it is how fast we can do that.
We understand how important proof of concept is – particularly when it comes to reducing emissions. As far back as the 1970s, our Norwegian operations showed the world that it was possible to produce oil without flaring gas. In the 1990s, our carbon capture and storage projects demonstrated that emissions could be safely stored in rocks deep under the sea. In the 2010s, we showed the benefits of electrifying offshore platforms, a technology we are now exporting from Norway to the UK.
So, in the face of unprecedented concern on climate change, what are our plans for the 2020s? Whether it's progressing the world's first 100% hydrogen power station in the north of England, constructing the
word's first open-source carbon storage project in Norway or powering offshore platforms with floating wind turbines, demonstrating what's possible inspires imagination and pushes us further.
Importantly, it also enables us to share the technologies we develop with others, empowering businesses, governments and the international community with new tools that can contribute towards our collective goals. This is important. 90% the world's oil and gas reserves are owned by National Oil Companies, well away from the carbon taxes and environmental legislation of Europe and North America. So we have signed agreements in countries from Algeria to Russia to cooperate with these NOCs, to share environmental insights and experience.
As an industry, we must be honest with ourselves and with the public: the challenge of decarbonising the oil and gas industry will not be easy. But the fact that it's complex should not discourage us. Instead, we must all roll up our sleeves and fully commit to building an energy business for the future.
What gives me confidence that we can do this? Our people.
Thousands of men and women working around the world – often battling extreme conditions – to provide the world with energy. Even during the pandemic, they boarded helicopters, turned valves, spent weeks away from their families to provide hospitals with electricity, ambulances with fuel and PPE manufacturers with plastics.
These are people that are transforming the carbon efficiency of our business. The skills they have, from managing the world's largest projects to mapping rock formations thousands of metres below ground, are exactly those we will need for the energy transition. On a trip to a wind farm in Scotland, I met a worker I had last seen on a gas platform. The geologists who explored for oil can now explore for aquifers to store carbon.
As a result, we in Equinor are well past our own peak emissions for the platforms, plants and pipelines that we operate, despite growing our oil and gas production. We use the revenues from this production to grow investments in wind and solar. Last year, we started development of the world's largest wind farm, Dogger Bank. Last month, we purchased Wento, one of the most innovative solar power developers in Europe. Our renewables business is growing at 30% per year.
But we must do more. Finding solutions to the dual challenge of providing more energy with lower emissions requires collaboration between companies and countries on a scale never seen before.
That is why our door is always open to everyone. That is why I ask you to keep talking to us and continue to challenge our actions – just as Bee and her generation are. Doing so will ensure we tackle the challenges we're facing today, helping to create a world that we are proud to hand over to our children.
Recommended for you

Delegate registration opens for free-to-attend Subsea Expo 2023