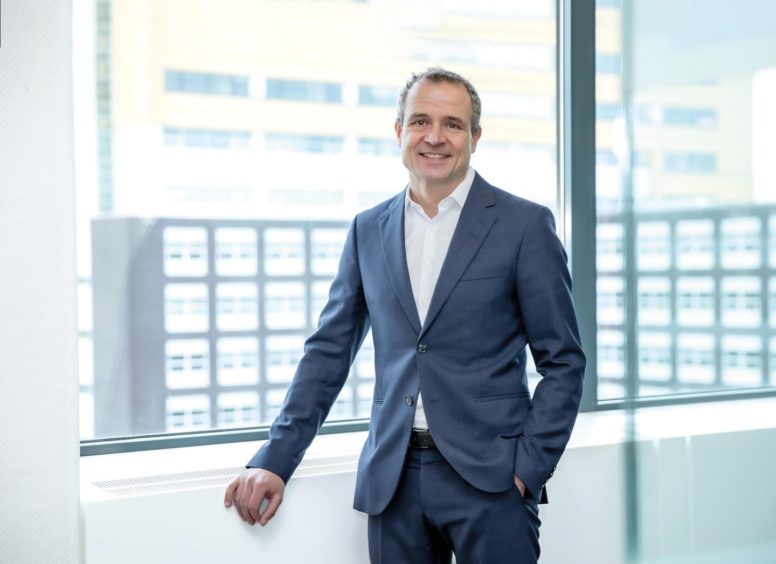 An offshore worker wears a hard hat for a reason.
They wouldn't be permitted to work without one, just as they must put on protective overalls and other PPE to prevent injury to their hands, eyes and ears. When working on an offshore installation, we also use equipment to detect gas leaks, gauges to monitor pressure and barriers to prevent access to potentially hazardous areas.
The purpose is obvious. We understand the risks and we take proactive steps to identify them early, prevent them from happening or at least reduce their impact. Otherwise, we'd simply be waiting for the inevitable to happen.
So why wouldn't we be just as proactive when it comes to safeguarding mental health?
A study by the Boston-based Institute for Healthcare Improvement investigated the benefits of developing what it termed "Psychological PPE" – early and proactive actions that could be taken to support healthcare staff's mental health. It included training for managers to be aware of key risk factors and, importantly, monitoring their staff for early signs of distress.
It is intended to encourage early identification and intervention. New figures suggest the oil and gas industry can learn from this.
A separate report by International SOS – Neptune Energy's global health services provider – called for companies to focus their attention on prevention. Its study involved thousands of UK oil and gas workers, and found mental health was the number one reason for sickness absence.
Taking nothing away from the severe impacts on the individuals themselves, this also added up to nearly 70,000 days lost to mental health-related absences at an estimated cost to companies of more than £14 million.
The study, based on 2019 data, examined consultations involving more than 51,000 offshore oil and gas employees, and found almost a third (29%) of all consultations were related to mental health. More than half of those (52%) listed stress as the main factor and one in four of these were directly related to their work.
What's clear is that the approach taken from company to company varies significantly. Neptune puts early intervention and prevention at the heart of its approach, and the latest figures from International SOS – covering January to May this year – showed approximately 8% of recorded cases were related to neurological or psychological issues. The UK North Sea average was nearly 34%.
While this is a complex issue with a variety of variables, we believe our commitment to early identification is an important factor. For instance, more than half (55%) of the consultations carried out with Neptune colleagues are "preventative" discussions, designed to identify potential issues and help our colleagues before they escalate.
And when looking at the figures, it's important to keep in mind that the working environment for the offshore population differs significantly.
On a Neptune-operated platform, the majority of the crew is fairly constant and familiar with one another. On a typical drilling rig, however, the population tends to change all the time, with a variety of personnel from a variety of companies, as the rig works on behalf of many clients.
Having a more 'settled' population on an operated platform helps crew members to build strong relationships, look out for one another and, perhaps, to more easily spot when one of their colleagues may be 'out of sorts' or in need of help. And when we do have people who are new to our sites, we assign them buddies, make sure they feel part of the team and part of the safety culture. It works well and we see a lot of positive feedback from those visitors, via safety observations and direct feedback.
The Dutch philosopher Desiderius Erasmus is credited with coining the phrase "prevention is better than cure". More than 500 years later, it is still just as relevant for our workforce today.
Recommended for you

Are business leaders immune to mental health challenges?