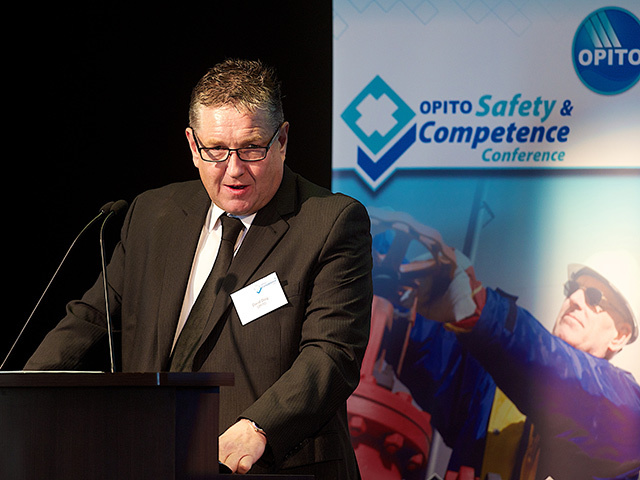 Building a safer, more competent workforce, from the North Sea to West Africa, Iraq to Malaysia and everywhere in between, is the moral duty of all of us who work in the oil and gas industry.
Integral to this is the need to explore how a global approach to training standards, frameworks, qualifications and quality assurance of the training supply network add value for employers and what it boils down to for individuals in the workplace.
While different regions have their own sensitivities it is vitally important for the oil and gas industry to work on a global scale to ensure the highest standards in safety and competency throughout.
I have spoken many times over the years about the importance of establishing one common set of industry standards for safety and competency in oil and gas around the world.
Recognising that our industry has a common goal when it comes to safety and technical skill and can share the lessons learned by others will only serve to ensure all people engaged in exploration and production activities in every part of the world can go to work and come home safely at the end of the day.
Identifying what can be done to improve practices in training, qualifications, frameworks and quality assurance is a key part of the challenge.
At the same time, we have to ensure we are bringing through the workforce of tomorrow.
Crucial in our future success will be the continuation of the high standards of skills and competencies of those within the industry and identifying the best ways for employers to make this a reality.
We have a wealth of knowledge around this topic within our industry and tapping into it with a view to exploring how to maximise the value we hold will be the focus of this year's Offshore Safety and Competency Conference in November.
I am looking forward to hearing from our keynote speaker Richard Cregan, CEO of Abu Dhabi Motorsports Management (ADMM), who will be able to share a unique perspective, along with some more familiar faces in the shape of Leo Koot, managing director of TAQA Bratani, Guy McLear, regional HSES director at McDermott Middle East Inc, and Paul Groves, managing director of Petrofac Training Services.
I expect much to come out of the discussions as we focus on how the oil and gas industry can deliver a safe, competent and sustainable workforce.
Some jaded soul once said talk is cheap – but to my mind that doesn't mean action has to be expensive. The true value lies in what we have to gain, and the true cost in what we could lose if we don't safeguard the future.
David Doig is group CEO at the Offshore Petroleum Industry Training Organisation
Recommended for you

Exclusive: Skills passport to 'transform' North Sea oil and gas workforce