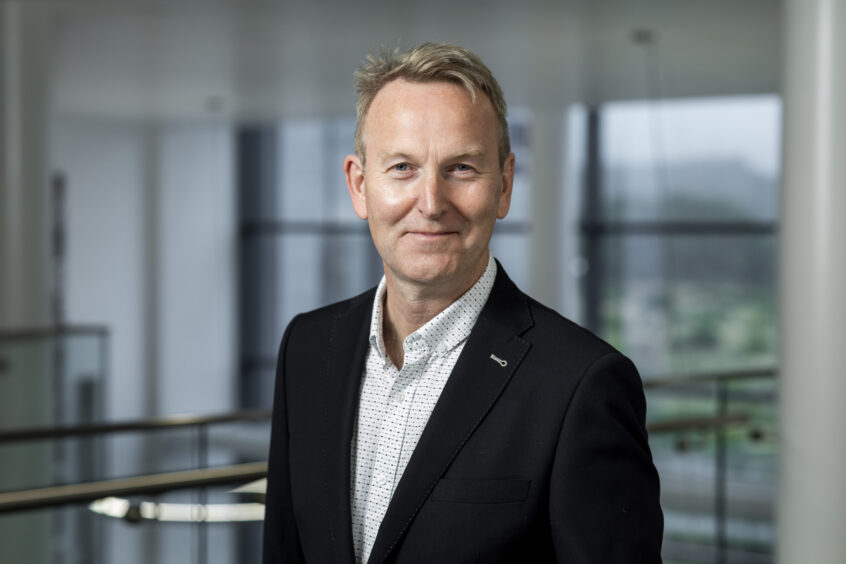 The COP26 conference in Glasgow in November 2021 will look to accelerate a global drive towards a net-zero economy. However, global climate policies have little relevance to the people of Africa, where the current energy mix is dominated by biomass and fossil fuels, argues David Clark, CEO of Vysus Group.
Industries such as oil and gas will have to adapt. But will energy transition talk have an impact on Africa's plans?
Environmental challenges
Concerns around climate change are becoming increasingly important to African companies. This is becoming more evident in environmental, social, and corporate governance (ESG) commitments. Furthermore, the wider populace is becoming more aware of climate change as a driver of extreme weather.
There are some high profile instances of renewable energy plans, such as the Noor Solar Power Complex in Morocco. However, fossil fuels and wood burning are still primary fuel sources.
Given the world's increasingly eco-conscious vision, the viability of oil and gas is impeded as investment becomes harder to secure.
Geopolitical challenges
Africa's geographical and political landscapes create challenges for potential investment because of its sometimes unpredictable nature.
For example, in Uganda, remote inland wells produce heavy oil that must be transported through long pipeline systems to distant refineries across difficult terrain.
The vastness of the continent and the dispersion of industry assets means it is not always cost effective to exploit potential sources.
Furthermore, there are numerous challenges with regards to the somewhat chequered history of transparent governance across both government and corporate stakeholders across the continent. This has an impact on investor sentiment, particularly given the long term, multi-billion dollar nature of these types of energy developments.
Disparity in regulations across borders also means that bureaucracy and uncertainty hamper oil and gas companies.
The future energy mix
The energy transition will drastically alter the continent's energy mix in favour of renewable sources in the years ahead. However, hydrocarbons will still be needed for many decades.
The term "transition" itself suggests a period of change, and in this case a long-term process.
We are not at the stage where we can simply "switch off" fossil fuels and it is too soon to see a rapid decline of oil and gas, particularly in a continent of rapidly expanding population and growing middle classes. There is still value in extracting these fuels, and although forecasts suggest they will lose their prominence, they will remain an integral feedstock in delivering an effective transition.
Fossil fuels are essential commodities omnipresent in aspects of everyday life including, ironically, in the creation of renewable energy sources.
Currently 8% of global crude oil is used to make plastics, which will increase with the demand for lightweight materials to support electrical components vital to wind turbines, electronic vehicles, and batteries.
Hydrocarbons can also be exported, when combined with carbon capture technology, as alternative fuel sources with both blue hydrogen and ammonia seen as potential low carbon, transportable fuel solutions for the global transportation and industrial sectors.
As Africa has already proven with the deployment of mobile telecoms networks and mobile trading systems, the continent has the opportunity to jump the development curve witnessed in the developed countries, deploying a broad range of localised renewables/low carbon generation, storage, and distribution solutions to help drive domestic demand and economic development.
Here, traditional oil, and particular gas, production will likely be a valuable feedstock.
Steps businesses must take
The world must therefore now look to bring innovative, creative ideas to bear. Areas to be considered are not only in the design of new energy infrastructure, but also in how these can be designed, built, commissioned, operated and ultimately decommissioned.
Vysus Group has adapted by innovating on how we can deliver our expertise and capability to our clients remotely.
In Ghana, we were able to remotely connect to a rig to provide critical rig positioning quality control expertise on deepwater rig operations. Without mobilising personnel to the rig, we were able to provide to accuracy of better than ±5m in water depths in excess of 1,500m.
This reduced costs and risks associated with 'in-person' consultancy, protected workforces from COVID-19, reduced the carbon footprint of the operation through less travel and lower energy costs typically associated with an onboard workforce for the project's duration.
The African continent can benefit from remote technological capabilities eliminating unnecessary costs and emissions. Healthier margins and environmental mitigation make investment more viable given its important role in the energy transition.
That said, the demand for oil, gas, and its by-products will still be here for many decades to come. With the right focus and determination governments, stakeholders, energy asset operators and the whole project and services supply chain can, and must, provide innovative technical and commercial solutions.
These will leverage the significant natural resources available across the continent, whist delivering low carbon energy to fuel the expanding African population, as well as the wider global market.
Recommended for you

The wind industry's three spectres…