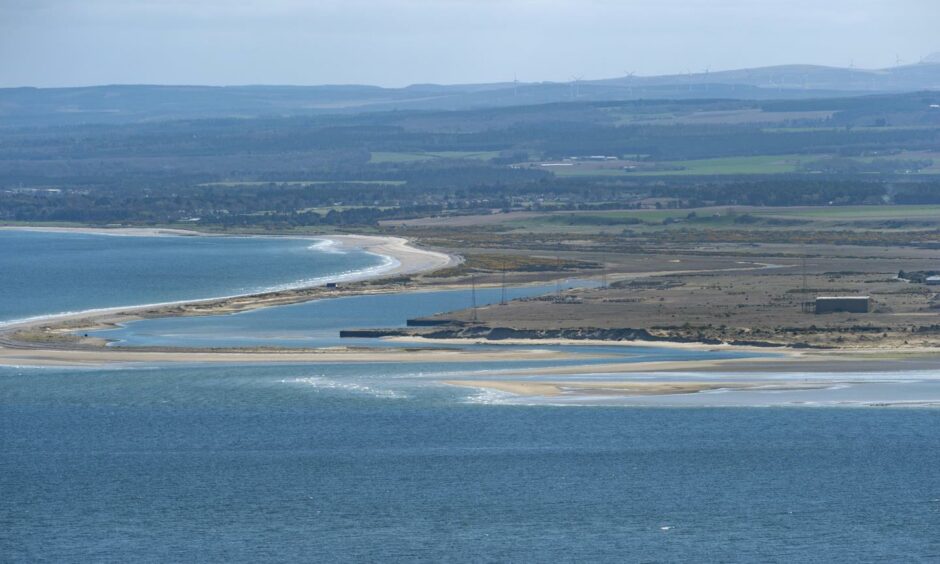 Is it my imagination or are things looking up a bit on the renewables front here in Scotland?
Well, that as usual depends on whether you believe what's been said and fine words are, after all, cheap.
However, three four events have actually perked me up a bit. All are substantial and involve BP/Aberdeen, Orsted, Ardersier fabrication yard and the Kishorn yard.
BP is looking at basing its offshore renewables business in Aberdeen, so demonstrating a commitment to the grey old place that I really had not expected.
Though conditional upon being successful in the ScotWind licensing round and potentially worth an initial £10billion of investment, the dreamed of global offshore wind centre of excellence would be the "centrepiece of an massive investment across Scotland".
There is so much commonsense logic behind the BP proposition.
Orsted of Denmark is dangling up to £12 billion of investment in offshore windfarm support infrastructure in Scotland, though, like BP, this too is conditional upon being sufficiently successful in the ongoing ScotWind licensing round.
Orsted was morphed from state-owned DONG (Danish Oil & Gas) and so has a considerable familiarity with the North Sea and support infrastructure around the North Sea rim.
Ardersier Port Authority has signed a formal partnership deal with BW Ideol for manufacturing floating offshore wind facilities, thus clearing the way to enabling the reopening of the offshore fabrication yard where a significant number of North Sea production platforms were built.
BW Ideol began trading early this year as a joint venture between Ideol and BW Offshore to supply floating foundations to the industry. Apparently fronted out of Norway, it too has extensive North Sea oil & gas pedigree and will equally have extensive knowledge of active and redundant infrastructure originally created for oil & gas.
Add the Kishorn fabrication yard ambition for offshore renewables; the start of a revival at the Burntisland fabrication yard in Fife and now owned by Forth Ports, plus Global Energy Group's not inconsiderable track record of modest offshore renewables successes and Scotland might at last genuinely be at the threshold of having credible skin in the offshore renewables support and manufacturing infrastructure game.
What is significant about much of the foregoing is that it makes use of big infrastructure built 40-50 years ago anticipating a huge North Sea oil & gas boom. Everyone was groping around in the dark in terms of how much construction capacity especially might be required.
The situation today is different. Like Big Oil, Big Wind investment is clearly happening in waves; understandable given the licensing round system.
But the huge difference is not that turbines are mass manufactured versus mostly one-offs for oil & gas, rather there will be a major requirement for servicing and systematic replacement of turbines over time.
Get it right and this could perhaps become a forever business, but with replacement and associated decommissioning cycles along the decades.
But it's no good if this huge opportunity becomes mostly owned and controlled by foreign companies, leaving little for indigenous entrepreneurs, which is what happened with Big Oil. There is a very grave danger of repetition judging from just the foregoing news.
Far too much is already under foreign control and it's going to get worse.
Gutless politicians, useless economic development agencies, business folk lacking real guile and a greedy investment community far too interested in the fast buck than careful, committed long-term partnerships with their investees, more or less guarantee that..
Looking onshore, there remains a seriously large low carbon energy capacity building and servicing opportunity to be grasped by our own entrepreneurs.
However, there has just been an abject failure on that front with news that Nel Hydrogen Electrolyser, a division of Norwegian company Nel ASA, has bagged the electrolyser contract for the H100 Fife project, which is described as a ground-breaking demonstration of how hydrogen can play a pivotal role in decarbonising heating in the home as an alternative to natural gas.
The order for the 5MW alkaline water electrolyser was placed by SGN, a large gas distribution network company.
The trial has the backing of the currently pressured energy regulator, Ofgem, which awarded £18m to SGN to develop the pioneering project.
The grant was part of a funding competition which supports innovation to help prepare Britain's energy grids for a low-carbon future. The Scottish Government tossed in £6.9 million.
The real innovation in this comes from Norway, not the UK … as has become all too usual over the past 50 years and probably a lot more.
And, by the way, SGN is Canadian-owned.
Recommended for you

BP advertises collaboration openings on Scottish offshore wind farm