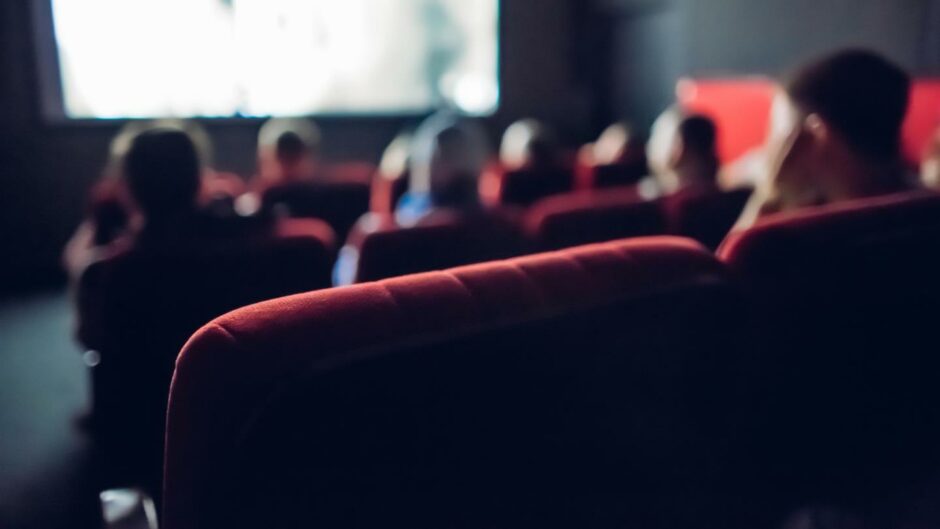 Everybody loves a big-budget, blockbuster sequel. Half a century after the original and long-running oil boom adventure, the North Sea is poised to repeat and surpass that success with an even bigger net-zero carbon and renewable follow-up: the £16 billion North Sea Transition Deal.
Although the action will move from oil platforms to offshore floating wind arrays, the good news is that much of the existing talent, the skills and the facilities should star in the new version.
The size of the prize is enormous. The UK government-backed North Sea Transition Deal aims to support 40,000 jobs in the sector in return for the industry cutting carbon emissions in half by the end of the decade.
But there are also exciting new plot developments. Floating offshore wind presents an enormous opportunity for clean energy diversification in UK plc as it targets an initial 1GW of floating offshore wind energy.
Following the success of the Floating Offshore Wind conference and Global Offshore Wind conference last month, the spotlight is on offshore wind in all forms and how we ensure we have the capacity, skills and capability to deliver these ambitious targets.
The secret to the success of this transition is collaboration right across the energy sector at every level: government; investors; industry bodies; owner-operators; technology companies.
It even reaches into education and training where we must work together to develop the STEM skills and apprenticeships that will support the renewable energy workforce of the future. That talent pipeline will enable us to capitalise on our existing world leadership in floating offshore wind capacity and develop further as a global centre of excellence.
But above all, success depends on effective collaboration between the oil and gas supply chain and the offshore wind industry developers. The good news is that both sectors are sending positive signals about being open to such collaboration.
It's vital to emphasise that neither side is the junior partner in this partnership. Key figures in the renewable and oil and gas industry are encouraging this collaboration and there is a healthy and constructive dialogue and debate about how the combination of people, skills and facilities will help accelerate the opportunity in floating offshore.
The changing investor landscape is also conducive to this pervasive spirit of cooperation. Traditional oil companies are diversifying their portfolios and making high profile moves into offshore wind. They've made clear that they have a firm commitment to net zero. The more these companies move towards that endgame, the more collaboration will happen organically.
The worldwide floating wind market can accelerate through collaboration with our established UKCS oil and gas and subsea supply chain in areas like mooring systems, anchor handling, heavy lift operations and dynamic cabling. The technology transfer potential into floating wind developments, operation and maintenance is enormous.
Together these great industries are more than the sum of their parts: they bring compelling strengths that are enhanced through synergies. That will have a positive impact on reducing the life-time costs of floating offshore wind, accelerate technological commercialisation and will protect and create high-quality UK jobs.
The emerging floating offshore wind industry is a perfect testbed for this way of working. It offers a timely opportunity for the oil and gas and offshore renewables industry to demonstrate joint leadership and mutual tangible benefits as we move toward a net zero skills landscape.
Our role at OPITO is to provide the global safety, training and skills standards and qualifications for the offshore energy industry.
Now, as lead of our energy transition team, we are tasked with diversifying OPITO's offering to ensure we are providing support for the emerging energy markets, like floating offshore wind, while staying true to our heritage, history and experience.
We're listening, both to the government and the wider industry. We're there to collaborate and enhance the environment for the workforce, keeping them safe and helping the industry to mitigate risk. It's what we've always done, it's just that we're launching well-received new standards, such as those on emergency management, to meet the needs that the offshore wind industry has recognised.
There is a huge amount of hard-earned competency in the oil and gas industry, that will serve the floating offshore wind industry well. Our own standards and training are just one example among many.
So, in that spirit of collaboration, let's continue to learn from each other and maintain the dialogue about what's needed in the interests of keeping the UK ahead.
We should be proud that the UK has created the world's most active offshore wind market and installed the most capacity globally. We should be glad of our pioneering position and leadership in floating offshore wind. But we must recognise that continued collaboration is integral to staying ahead.
If we get it right, our exciting renewable energy future may indeed surpass the box office success of our proud oil and gas heritage.
Recommended for you

Avalon: Ping Petroleum pushes back investment decision on North Sea oilfield