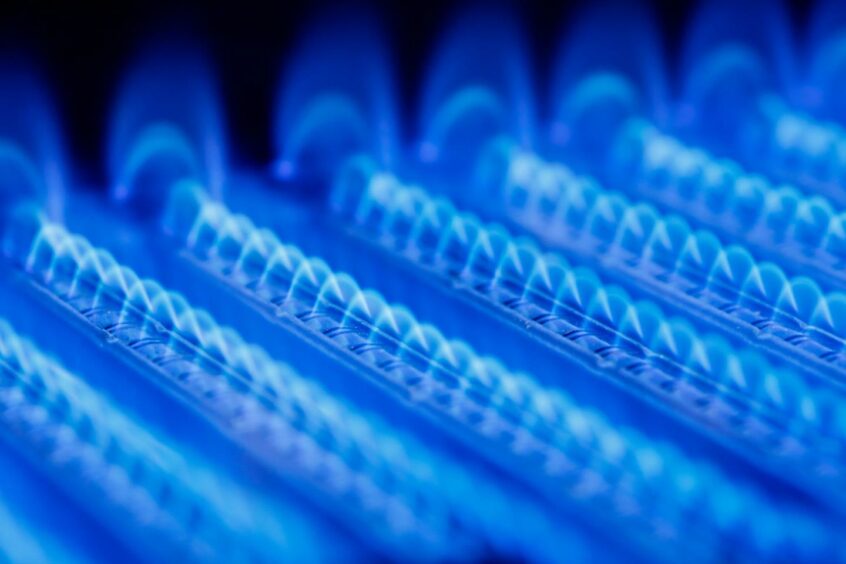 Removing, breaking, and recycling what we can of redundant offshore oil and gas infrastructure is a huge task but worth many hundreds of millions of pounds to those fortunate enough to win the work.
But we do know how to do it and, as all the hardware is usually conveniently grouped together on the offshore platform deck, it's a relatively straight forward exercise to pick it up in one lump and deliver it to an appropriate location where it can be systematically dismantled. What's left offshore – the jacket or concrete legs and storage tanks are a different matter. Concrete structures are there until they crumble into the sea in my view. As to steel jackets and similar structures I still don't understand why they simply aren't toppled and used as artificial reefs. You'd think providing marine habitats given the threat to many species caused by climate change, excessive fishing and so on it would be the logical thing to do. Apparently, the technocrats think not.
Overall though it seems reasonable to say that the offshore decommissioning programme is up and running and seems moderately successful for some at least. Is it happening in an organised and timely manner? Pretty much but I'm very sure that the recent higher oil price has initiated a global spread sheet recalculation exercise in every operator's finance department to see how far out the rise in oil prices will be able to push their decommissioning plans. It's inevitable that upwards oil price movements cause a great deal of uncertainty for the decommissioning industry
However, climate change and the resultant push to so-called Net Zero is going to create another decommissioning headache but onshore this time. As the UK and Scottish Governments push through their programmes to decarbonise household heat then in Scotland alone we could be faced with the problem of what on earth to do with over 2million scrap gas central heating boilers and 200,000 plus oil boilers.
The cost of scrapping these 2.2m boilers will be huge and I would bet it hasn't been considered. In fact, I've never heard anyone even mention it. That apart, what happens to them? Will the materials be recycled? Can you use any of the parts? Could they be converted to hydrogen and reused? Who knows because nobody seems to have asked?
It may not be just boilers. If, as the electricity industry is lobbying hard for, you opt to replace your boiler with a heat pump you may also need to change your radiators and the small bore pipe used to connect them.
Worse, if you haven't got a house or a flat that can achieve a C rating on its Energy Performance Certificate by 2033 you won't be able to sell it on. As it stands now figures from the Scottish Government suggest that applies to more than 1.3m homes!
The work involved to bring those 1.3m up to standard will inevitably involve more waste including things like plasterboard as internal walls are removed to enable more insulation to be installed. I'm also sure that some homes may simply have to be completely replaced because the practicality and particularly the cost of trying to insulate them and make them airtight is too great.
As the Green Party MP Caroline Lucas recently rightly pointed out: "A heat pump in a poorly insulated home just won't work. It's like buying a teapot with cracks in it: leaky, inefficient and a waste of money". No doubt that dealing with poor insulation could result in a lot of waste and an even higher demand for new materials.
Problem is that because of poor design and lower building standards the rate at which even modern UK homes lose heat is considerably higher than it is in Scandinavia and Europe. Here, with an external temperature of 0°C and an internal temperature of 20°C, our homes on average lose 3°C every 5 hours. In Norway the equivalent figure is less than 1°C, in Denmark it's 1.3°C and in Germany 1°C. To reach Norwegian standards will not be easy or cheap but that's what we really need to do irrespective of whether we replace oil and gas heating with heat pumps or hydrogen although as the temperature of a hydrogen boiler is as high as oil or gas boilers they could provide some breathing space in terms of when to deal with the insulation issue. But it would only delay it not avoid it.
So, if you think offshore oil and gas decommissioning is a complex issue, although perhaps technically not overly as challenging as we originally thought, then you'd be right. But decommissioning the old heating system in our homes and indeed all other buildings to achieve Net Zero whilst also technically not challenging, it is on an entirely different scale.
This isn't just a matter of taking your old boiler to your local council recycling yard. What would they do with thousands upon thousands of old boilers the oldest of which might even contain asbestos?
2.2m boilers is one massive pile of junk. We need a strategy. What do we do with all the materials, components etc. Can some be rebuilt to use hydrogen? Answering these and a lot of other questions that will undoubtedly pop up is essential. Perhaps we also need to establish the boiler equivalent of Decom North Sea that can work with the Scottish Government to develop a meaningful plan before all this work really starts moving. Hey ho!
Dick Winchester is a member of the Scottish Government's oil and gas
and energy transition strategic leadership group.
Recommended for you

Hydrogen flight takes off while Grant Shapps eats cake in bizarre Twitter video