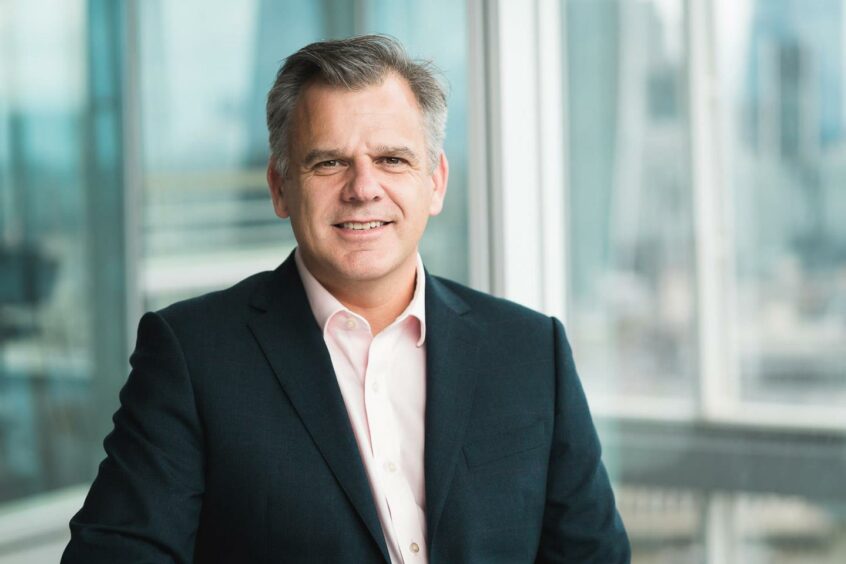 The First Minister committed the Scottish Government to join a growing number of world governments who have expressed the view that unlimited recovery of oil and gas is unsustainable in light of the climate emergency.
Nobody would disagree that it is imperative to rapidly reduce the world's dependence on hydrocarbons, and accelerate a transition to low carbon alternatives – whilst ensuring that the transition protects livelihoods and communities.
In practice, oil and gas production in the UK and globally will need to continue for decades to come. The unmissable opportunity that Scotland must grasp is to decarbonise our own North Sea oil and gas sector.
The independent Committee on Climate Change has acknowledged that there is a role for continued oil and gas exploration in the UK to 2050. The role that oil and gas will play over that time will be diminishing, but it will nevertheless remain important to our energy security while we accelerate the deployment of low carbon alternatives, and to ensuring the transition is a just one.
The real question that faces politicians, policymakers and industry is therefore not how to stop oil and gas production – that will eventually happen. It is one that requires a smarter response: how do we drastically reduce the environmental impact of the oil and gas sector whilst we still need it as part of our transition?
To their credit, both the UK and Scottish Governments have recognised this challenge. The North Sea Transition Deal, signed by both Governments and the oil and gas industry in the UK, sets a target for 25% emissions abatement from the oil and gas sector by 2027, and a reduction of 15 million tonnes of emissions from production in the UK continental shelf by 2030.
A hammer blow was dealt to our chances of meeting decarbonisation targets with the Scottish Cluster missing out on vital Track 1 carbon capture funding.
Unless we urgently take some bold steps, those targets will be missed.
How do we get Scotland's mission to decarbonise oil and gas back on track?
The Scottish Government this month closed a consultation on a new seabed leasing scheme designed to find solutions to the electrification of offshore oil and gas facilities.
It is now sitting on the desk of the Scottish Government's Energy Secretary – and it is Scotland's golden opportunity to lead the world in decarbonisation of oil and gas.
It is under this scheme that Cerulean Winds is bidding for an integrated 200-turbine floating wind and hydrogen development across two giant windfarms, one to the West of Shetland and the other in the Central North Sea. It would half UKCS emissions from 18 million tonnes of CO2 in its first year alone.  This basin-wide mega project would safeguard thousands of oil and gas jobs and mark the advent green energy jobs at an unprecedented scale for the UK.
Excess power would be used to generate green hydrogen, providing opportunities for export and to decarbonise other industrial sectors. It is a gamechanger not only in size, but in what it would trigger, transforming the UKCS at speed into a new energy ecosystem to support Scotland for decades to come.
As a direct benefit to Scotland, it represents up to £10 billion of potential investment in a single strategic infrastructure project. It requires no Government subsidies.
But it does require a more urgent approach from Governments to enabling projects of this scale to happen.
Given the complexity of delivering infrastructure for green electricity, developers need exclusivity as early as possible if we are to have a chance of meeting the first emissions reduction target in 2027.
If exclusivity is awarded by the Scottish Government to a developer in the first months of 2022, that would give private investors the certainty they need to proceed with the large-scale investment needed to make these transformative projects a reality and meet and surpass the targets set this year
Getting this right would not only protect our offshore sector, but future proof it.  All too often we've seen projects fail due to creep in schedules. The climate crisis and commitments laid bare, simply don't allow for any delay.
With vision and courage, Scotland can secure its place at the forefront of global efforts to reduce emissions from one of the most carbon intensive industries and deliver a new offshore sector for the future.
Dan Jackson is founding director of Cerulean Winds.
Recommended for you

Offshore Energy industry and its role in security and a low carbon future