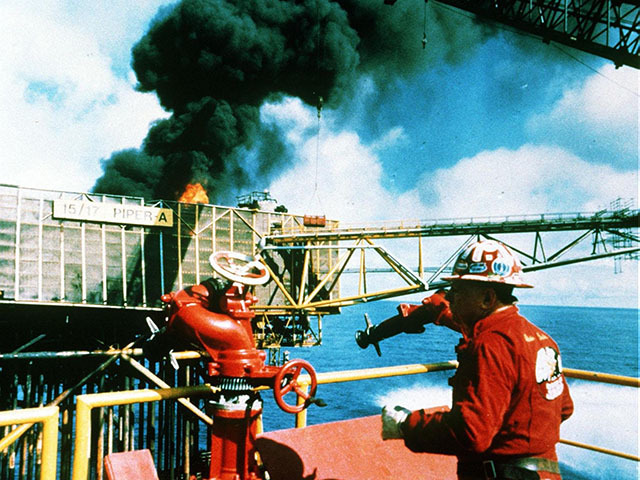 It is ironic that just as we are approaching the 25th anniversary of the Piper Alpha disaster when 167 men lost their lives and many were seriously injured, the Government has made a change which will remove the right to claim compensation based on breach of, among others, the very health and safety regulations introduced following Lord Cullen's report into Piper Alpha.
This effect is brought about by some rather technical looking amendments to Section 47 of the Health and Safety at Work, etc, Act 1974 ("the Act") made by the Enterprise and Regulatory Reform Act 2013 which received Royal Assent on April 25. Section 47, as it presently stands, entitles claimants in personal injury cases to rely on breach of health and safety regulations in addition to, or instead of, claiming under the common law of negligence.
However, in implementing the recommendations of Professor Lofstedt's report into health and safety, that section is to be amended so that there will no longer be a right to bring a personal injury claim for damages for breach of health and safety regulations.
As a result, the only right of action for claimants who have suffered personal injury will be under the common law of negligence, which requires them to prove a degree of fault on the part of the employer. However, criminal liability under the regulations will be unaffected.
Professor Lofstedt reported as part of the Government's general attack on "red tape" launched in 2011, and made a number of recommendations for change as part of a campaign for better regulation, some of which the Government has implemented through the Enterprise and Regulatory Reform Act 2013.
Lofstedt was concerned to end what he perceived to be a "claim culture" where fear of being sued for personal injury was discouraging companies from developing their businesses and thereby increasing employment.
In his view, much of this stemmed from the "strict liability" nature of many health and safety regulations, whereby, as long as claimants could prove that an employer had breached a regulation, the claim would succeed (provided, of course, that they could prove that their injuries directly resulted from that breach.
But not all health and safety regulations carry strict liability – many are qualified by words such as "so far as is reasonably practicable" or "could not reasonably have been prevented" so that in these cases an employer has the opportunity to defend his actions.
Lofstedt was not concerned about those regulations that gave the employer some defence – it was only strict liability that needed addressing.
However, the UK Government's response seems to have been to take a sledgehammer to crack a nut – to remove civil liability from all health and safety regulations leaving claimants with only the option of suing in negligence (which requires the claimant to prove that the employer failed to take reasonable care).
This will in many cases put the burden on the employee to make the case rather than the employer to defend it.
Many in the House of Lords were initially against the proposal, with Lord MacKenzie of Luton for the Opposition stating that "promoting the changes … will also send the wrong message to those employers who would undervalue health and safety and cut corners, safe in the knowledge that their chances of being held to account are diminished. This is to the detriment not only of employees, but to those many employers who do the right thing."
The reform will sweep aside aspects of personal injury law that have existed for over a century, leaving claimants with the greater burden of proving negligence, on the basis of "anecdote and perception".
While some will welcome the changes, others may wonder why the Government chose to go so much further than Lofstedt's proposals. The answer seems to be mere expediency.
There are over 200 sets of regulations dealing with health and safety and the Government appears to have concluded that addressing them on a case by case basis would take too long.
Already, the Government has identified one area, relating to pregnant workers, where an exception to this blanket approach will be needed to meet EU requirements.
In the face of this approach, one cannot help wondering how Westminster will deal with some of Lofstedt's other recommendations, including his proposal to consolidate various industry specific health and safety regulations – such as those relating to offshore oil and gas – with a view to reducing the overall number of regulations.
After all the efforts following Piper Alpha and Lord Cullen's influential report to develop a robust and effective offshore health and safety regime, a regime widely praised in the aftermath of the Macondo incident as a model to follow, are we at risk of undermining the legacy of those lost lives?
Penelope Warne is managing director and head of energy at international law firm CMS Cameron McKenna.
Recommended for you

Memorial service held in Aberdeen to mark 33 years since Piper Alpha disaster