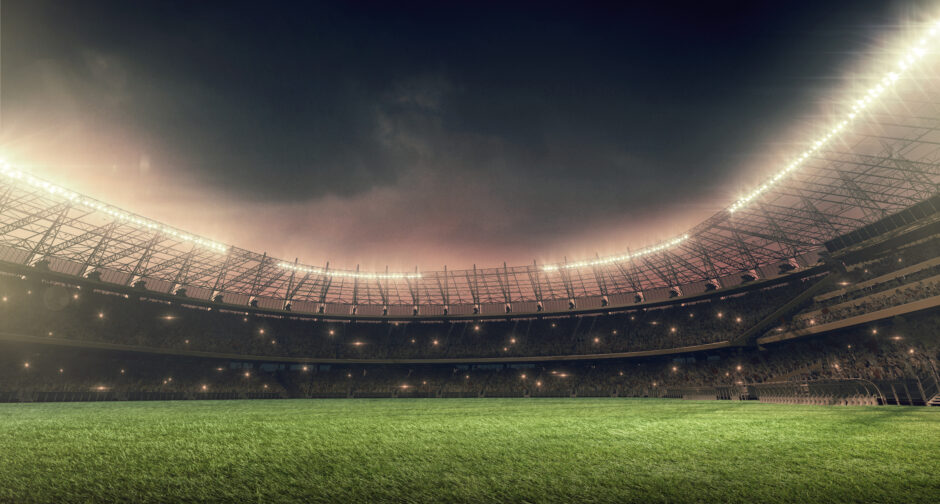 How best to describe Scotland's current energy predicament? Well, no-one can resist a football analogy – and inspiration duly came as I tuned in to the recent World Cup play-off draw.
Unless unfancied Ukraine and Austria have other ideas, all that stands between the Tartan Army and a trip to Qatar next year, is another Celtic nation, Wales. But whilst both nations are resurgent on the pitch after many difficult years, the same can't be said of their energy sectors. Whilst Wales is looking like an increasingly attractive place for investment, Scotland risks lagging behind if doesn't make the most of its opportunities. And that should concern us all.
It's widely recognized (even at UN level) that nuclear will play a vital role in meeting global emissions targets. On Anglesey, American giant Bechtel has tabled proposals for a 2 giga-watt project, Wylfa Newydd, near the former Magnox site. And, having secured UK government backing, Rolls-Royce is on the look-out for sites to develop its new Small Modular Reactor (SMR) technology. Wylfa is again in the mix as is another North Wales location, Trawsfynydd. With significant UK export potential identified for SMRs, successful sites could soon enjoy major investment and high-quality job creation. Sadly, the Scottish Government's continued opposition to nuclear means none of these opportunities will ever come north.
But if nuclear is heading for a comfortable home win for the Welsh, offshore wind is still end-to-end stuff. Wales grabbed an early lead (North Hoyle was the UK's first in 2003) but Scotland has drawn level and will pull ahead once the large Moray East and Seagreen developments are commissioned. By the way, as an indication of how rapidly technology is scaling up, both Gwynt y Môr (2015) and Beatrice (2019) can deliver 600 MW but the latter requires only half the turbines.
All is still to play for, however, as floating opportunities come to the fore. North-east Scotland is already home to Hywind and the European Offshore Wind Deployment Centre. Scotwind's backers see huge potential for Scotland. Let's hope that gets translated into reality. Otherwise, it's the Celtic Sea that might see the first commercial developments with the Crown Estate backing 400 MW of projects off west Wales, Devon and Cornwall. And it has visibility at Westminster, thanks to the new All-Party Parliamentary Group of the Celtic Sea which brings together English and Welsh MPs from all parties with a view to collaborative development across the area. And if the Celtic Sea gets there first, Scotland will be playing catch-up for the supply chain and human resources.
Carbon-capture might best be described as a narrow away victory for Wales. Whilst neither the South Wales Industrial Cluster nor Scotland's Acorn made the cut for Track-1 clusters, Hynet did get selected. Part of Hynet's infrastructure is located in north Wales and potential exists to develop hydrogen (for transportation and industrial heat) on both sides of the border.
But what does the post-match analysis tell us? Acorn had a strong squad and looked technically sound on paper. But compared to competing bids, the political risks would have been much higher especially with Nicola Sturgeon increasingly cool on oil & gas and the north-east economy. And that's what left them exposed at the back. In the meantime, successful regions are enjoying the riches of the Champions League: BP have already announced a major hydrogen project on Teesside.
So, is it all doom-and-gloom in Scotland? Definitely not. World-leading research is on-going in wave and tidal energy. First-of-a-kind hydrogen projects are set to take off including H100 Fife (heating network) and Whitelee windfarm (energy storage). And Glasgow will soon become home to the UK's largest electric vehicle charging hub. But Scotland has already turned its back on nuclear and looks set to do the same for oil & gas. This can't go on: it needs to make the most of all its opportunities and it needs to start creating certainty to attract investment.
A sad outcome of the World Cup draw is that only one out of Scotland and Wales can now qualify for the main tournament. But whilst there can only be one winner on the football pitch, the sheer scale of the UK government's Net Zero ambitions mean there should be ample opportunities across the UK. At the end of the day, Scotland needs to stop missing open goals and start putting its chances away.
Here's hoping for a good game in Cardiff on 29 March.
Sanjoy Sen CEng FIChemE is a chemical engineer with over 20 years' industry experience. He also holds an MSc in Petroleum Engineering and attained a distinction in his LLM in Oil & Gas Law from the University of Aberdeen where he considered a devolved Scotland's future. He spent four years in the Oil & Gas Authority as a Senior Development Engineer and was the Conservative general election candidate in Alyn & Deeside in 2019. He writes here in a personal capacity.
Recommended for you

A 'new era' for offshore wind – industry reacts to ScotWind results