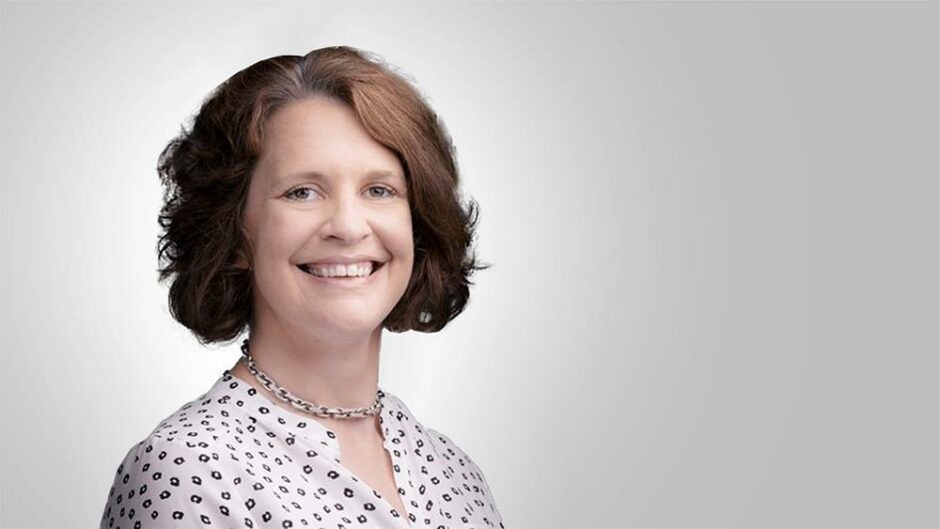 Developing and deploying technology at scale will help us achieve climate goals whilst fulfilling energy demand and, if done right, create jobs and export opportunities for Scotland.
COP26 in Glasgow culminated in the signing of the "Glasgow Climate Pact".
The Pact, which spotlights emissions reduction, phasing down of coal, adaption and climate finance will galvanise countries to pick up the pace to meet the interim target of 75% emissions reduction by 2030.
At home, COP26 was a stark reminder that Scotland needs to do more. Although emissions are nearly half (44%) 1990 levels and Scotland generates just under 100% of its electricity from renewables, Scotland missed its annual target of 55% by a significant margin in 2019. This led to strong criticism from the Climate Change Committee in their recent Progress Report.
We're a nation making good strides towards cleaner energy sources but how can we accelerate the transition?
From pledging to action
The commitment, pledges and initiatives to come out of COP26 were extensive. It concludes a year of pathway setting with the launch of UK Government's Net Zero Strategy, UK hydrogen strategy and North Sea Transition Deal, to name but a few. Now we need to turn expectation into reality. And to do it quickly.
The policy landscape is fundamental. Scotland has strong policy and the right levers in devolved areas but the electricity market, oil and gas licences and trade to name just three remain with Westminster. Scotland must find a way to accelerate the delivery of the ambition it controls and collaborate closely with London on the rest.
Offshore wind is now investable due to policy and strong co-operation. This can happen quickly for emerging technologies with the right dialogue between industry, governments and the market.
Corporate responsibility shouldn't be downplayed. Many companies have yet to set net zero targets encompassing consumption related emissions. Big business was very visible at COP26 and the setting of more corporate net zero targets, with robust action plans in the short and medium term, will be an important boost to the transition not to mention valued by the markets.
Technology radar
Technology will drive the action. Developing and deploying technology at scale will help us achieve climate goals whilst fulfilling energy demand and, if done right, create jobs and export opportunities for Scotland.
Some of the technology to make industries low carbon exists today but it is expensive, to the point of making production unprofitable. The International Energy Agency has stated about half of the technology we need to achieve the 2050 reduction targets is still at embryonic or prototype stage.
Green hydrogen, which is produced entirely from renewable electricity, has great potential. Scotland has 25% of Europe's wind resource so is well placed to generate the power from offshore wind required for green hydrogen. Coupled with Scotland's oil and gas expertise and growing skills in the wind industry, this new energy market has plenty of opportunity domestically and for export.
Carbon dioxide (CO2) is now in our atmosphere at record levels. Not only do we need to take action to reduce our CO2 footprint in our electricity, cars and homes, we need to find a safe way to capture and store the CO2 our industry is producing. Projects like Acorn will use Aberdeen's world-leading oil and gas infrastructure and geology to meet this challenge but it will also be driven by leaps forward in innovative technology.
Delivering digital transformation, enabling remotely controlled operations, empowered by data, robotics and autonomous systems will also help industries decarbonise and accelerate the transition. Scottish Government's refreshed Digital Strategy sets a vision that "Scotland's future will be forged in a digital world".
Invest to progress
To maintain momentum, we must invest to progress. COP26 brought a renewed focus on the investment required to reach Net Zero. The COP26 green finance summit, showcased investment opportunities in both London and Scotland. The Scottish National Infrastructure Bank and the £500m Just Transition Fund will help Scotland unlock investment opportunities.
To help achieve the ambition of the UK Government's Net Zero strategy, UK Prime Minister Boris Johnson announced the 'Glasgow Breakthroughs' which cover five main goals including clean power, zero emission vehicles and affordable renewable and low carbon hydrogen, as well as sustainable agriculture and near-zero emissions steel production. Each 'Breakthrough' will leverage billions of funding from philanthropists, banks and the markets.
Energy day at COP26 saw 90 countries and organisations sign up to hasten the end of coal, with coal-dependant countries committing to phase it out. Funding for overseas fossil projects took a hit with 20 countries committing to end finance for these projects, which in theory could free up $8bn a year to be redirected to renewable projects.
Investors, businesses, cities and regions joined collective action initiatives aimed at driving economic transformation. Many are more ambitious than Governments. Over 2,000 companies have now committed to develop science-based targets to reduce their emissions, and new guidance for companies to set credible net-zero targets for corporates was released just ahead of COP26.
Scotland is right to have ambitions to be a world leader; with our indigenous energy heritage, natural resources, infrastructure and extensive skills base. Innovation and technology will support Scotland in becoming a global leader in net zero technology, as a home to manufacturers, designers, installers and operators of the next generation of low carbon energy systems. But policy, technology and investment need to come together to accelerate Scotland's ambition.
Founded in 2017, the Net Zero Technology Centre was created as part of the Aberdeen City Region Deal, with £180 million of UK and Scottish government funding to maximise the potential of the North Sea.
To date the Centre has co-invested £176 million in technologies which have the potential to generate £10-15 billion in gross value added (GVA) to the Scottish economy, screened over 1280 technologies, completed 64 field trials, with a further 49 planned or already live and have progressed more than 23 technologies to commercialisation.
Recommended for you

Explainer: The North Sea at centre of new Scottish energy policy