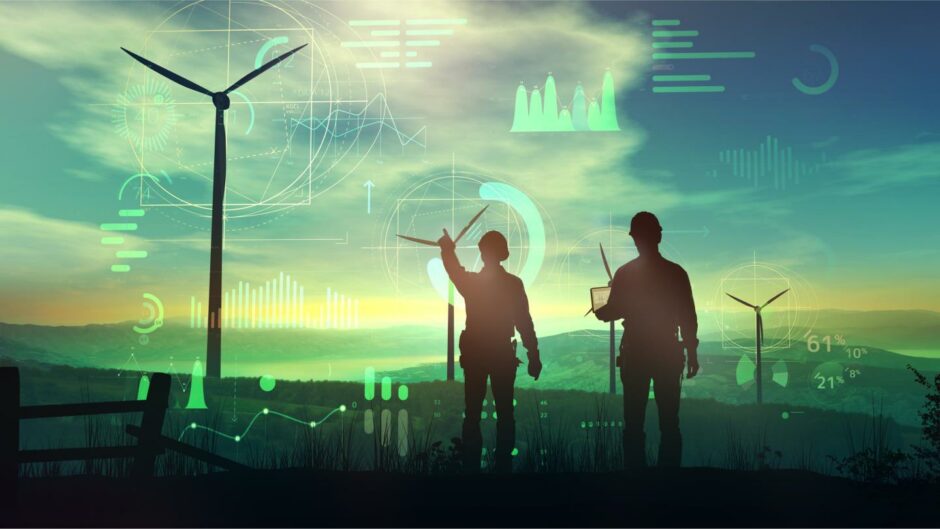 Renewable energy is at the forefront of efforts to reduce carbon emissions in the UK yet 2021 showcased both the highs and lows of relying on renewables.
On the one hand, we saw a record-breaking day for wind power on 21 May 2021, with 62.1% of the UK's electricity (equivalent to 17.7GW) generated by wind. However, a significant fall in the amount of electricity generated from renewables in Q3 2021 highlighted the volatility of the UK renewables market.
Government data looking at energy trends from July to September 2021 found the amount of electricity generated from renewables fell by 17% compared to the same quarter in 2020. Thanks to the lowest levels of wind speeds recorded this century, wind generation was down 30% while solar PV was down by 1.8% due to fewer sunlight hours and a 42% decrease in average rainfall triggered a corresponding 45% decrease in hydro generation. All this resulted in renewable generation falling below fossil fuels for the second consecutive quarter, leading to fresh questions about the dangers of relying on renewables and, crucially, what all this means for energy customers and their bills.
Delving further into the figures, we can see the amount of electricity able to be produced by renewables continues to grow. Capacity was up by 609MW in Q3 2021, an increase on the 426MW extra capacity seen in Q2 and the highest increase seen Q3 2019. Yet if winds are low and it isn't raining as much in the darker winter months when solar PV output is necessarily down, what happens to our energy stability?
The big solution put forward by many inside and outside the industry is that we need more renewable energy storage to effectively manage this intermittent supply of energy. If we can store more renewable energy, we have something to fall back on when the wind isn't blowing or the sun isn't shining.
Building this storage capacity is a huge undertaking, however figures from RenewableUK's Energy Storage Project Intelligence report, published in February 2021, found builds, applications and potential developments were on track to bring storage capacity up to 16.1GW. Figures in the Government's Smart Systems and Flexibility Plan published in mid-2021 suggest the actual capacity right now is closer to 4GW but they are keen to encourage electricity storage projects and want to remove some of the regulatory barriers.
It's welcome news that the UK will be able to store more of the energy generated by renewables at the same time as increasing the capacity for generating even more of it. However, that doesn't eliminate the short-term challenges faced by the most important stakeholders in this – energy consumers.
When renewable electricity generation is down, fossil fuels pick up the slack with gas generating the equivalent of 42.1% of electricity in Q3 2021. This side of the energy market is also affected by external sources, although instead of the amount of wind, sun and rain, the problem comes from wholesale gas prices and how much pressure that puts on consumer bills. So, if renewable energy generation slumps at the same time as a global price surge, it becomes harder to predict how much a unit of electricity is going to cost. That leads to uncertainty at all levels of the market and even customers protected by the default energy price cap can see prices rise every six months – perhaps more regularly if Ofgem proposals are taken forward.
It's easy to forget the ultimate consumers of electricity in all the conversations about renewables generation, energy storage and alternative sources of energy. Even so, the fluctuations in the market and the uncertainty caused by low renewable generation can have a significant impact on customer bills and their ability to budget for future payments. A stable energy market with enough electricity storage to flexibly meet demand is the best way to try and alleviate those issues.
Lyndsey Burton is managing director of comparison site Choose.co.uk
Recommended for you

Aberdeen-based Parkmead's revenue up 140% from previous year