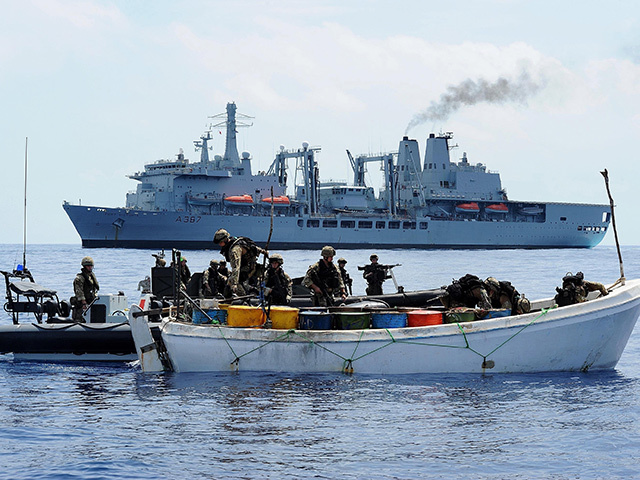 A report by the International Maritime Bureau (IMB) in June officially ranked the Gulf of Guinea as the world's most piracy-infested waters.
For the last 18 months, West African pirates have posed a considerably more complex threat for commercial vessels than their Somali counterparts, who generally garner more publicity on the world stage but haven't successfully hijacked a ship since May last year.
Ground-breaking successes in the fight against Somali piracy have caused groups based in Puntland, Galmadug and south central Somalia to rethink their options.
Although lucrative ransom payments remain available (payments of up to $13.5million have been made in the past) the likelihood of carrying out a successful attack is now slimmer than ever.
The chances of getting shot at by armed guards, disrupted and arrested by naval forces, drowning or dying from illness or malnutrition after weeks at sea are simply too great for most would-be pirates, let alone for the piracy financiers and investors who are unlikely to see a return on their criminal investment for months on end, if at all.
Meanwhile, over on the other side of the African continent, the Gulf of Guinea presents the most complex maritime security environment for commercial vessels today.
The variety in tactics and criminal objectives, combined with a broad geographical range and steady increase in frequency of attacks, mean that vessels and crews face a dynamic threat far removed from piracy off the Horn of Africa.
Attacks can vary from low-level, low-impact robberies to armed robbery of vessels under way, kidnap for ransom of foreign crew members, and hijack of entire tankers in order to steal large quantities of their cargo to sell on the region's black market. Between January 2012 and May 2013, at least 54 ships in the region were boarded by armed attackers. A further 10 vessels were hijacked completely.
The risk remains highest off southern Nigeria, especially off Bayelsa and Rivers states, although serious offshore attacks have spread as far west as Cote d'Ivoire.
The Lloyds of London insurance market's Joint War Committee recently expanded the high risk area to include Togo, as well as Nigeria and Benin.
Of particular concern is the growing trend of kidnap for ransom from offshore support vessels and container ships off southern Nigeria, the risk of which has been heightened for the past six months.
During these attacks foreign, senior crew members are likely to be singled out, abducted and held onshore for ransom. Over the past 18 months, 57 crew members have been abducted from vessels in this manner. Nine crew members were kidnapped in the last week of April alone.
Offshore kidnapping is expected to continue as it becomes an increasingly well-established source of criminal revenue.
Beyond ransom demands, the direct financial losses caused by sea crime in the Gulf of Guinea can be extensive. These include cargo losses (particularly where significant quantities of refined petroleum product are stolen), loss of hire, theft of cash and possessions, and damage caused to equipment and vessel infrastructure during armed attack.
The human cost has a substantial impact, not just in terms of the death and physical injuries caused by sea crime off West Africa, but also due to the psychological effect on crew members forced to work in an increasingly hostile environment.
The Gulf of Guinea remains an important region for all kinds of maritime trade, which is expected to grow in line with economic growth across West African states in the coming years.
Likewise, offshore oil exploration and production continues to develop. In the absence of meaningful regional maritime law enforcement capacity, all manner of commercial vessels, from supply ships to tankers, require a layered response to mitigate the risk of attack.
Independent vessel security systems should include non-lethal vessel hardening measures, training crews in safety drills and watches, alarms and, as a last resort, a properly secured citadel or safe room capable of keeping crew safe during prolonged, violent attacks. Additional security solutions should be sought for vessels at anchor, drifting or approaching convoy points.
Rory Lamrock is a piracy expert at security consultancy AKE and is based in Aberdeen
Recommended for you
X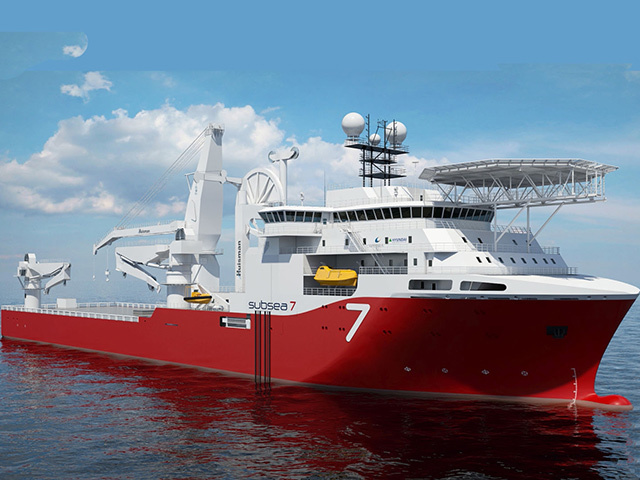 Wärtsilä to design heavy construction vessel for Subsea 7