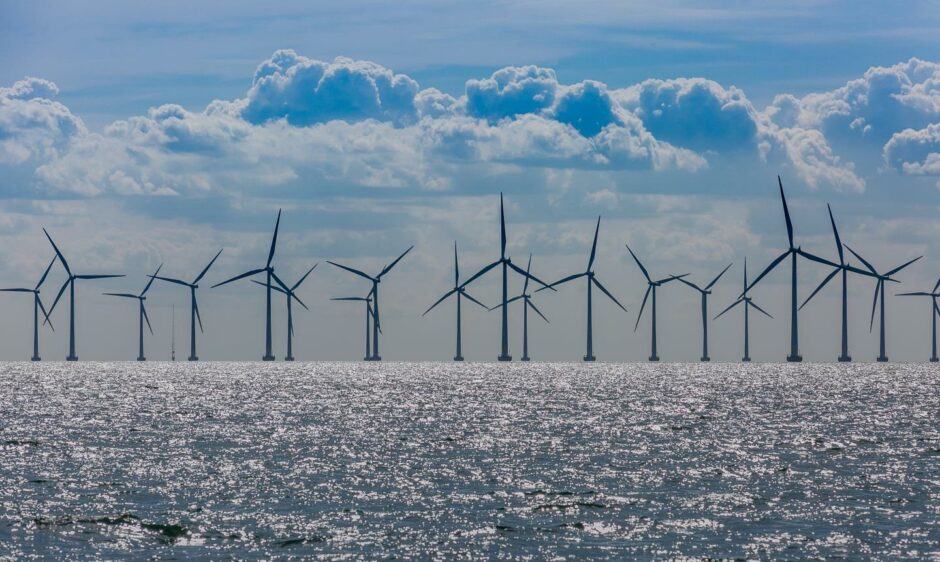 Reach back 20 years and there was much excitement about the idea that renewables would kick open the doorway to distributed energy; the notion that power generation would be somehow spread equitably throughout the land and be friendly.
It would necessitate massive reconfiguring of the grid throughout the UK with much of it being reverse-engineered to enable small windfarms out in the sticks to deliver electricity surplus to local community needs to big population centres.
Huge power stations would become a thing of the past and be demolished. Indeed many are now history, though the largest of all, Drax, escaped by going green, albeit faux.
But the era of the big power station has far from ended. It has simply morphed into something else just as massive in generation terms and even larger physically.
I am talking about the advent of the offshore windfarm fundamentally; there is no way multi-gigawatt green energy is ever going to get planning position onshore UK. (I don't count nuclear as green).
Even if it is uber remote, which basically means remoter parts of Scotland, most of which are probably becoming no-go areas for significant wind due to planning issues and competition for land from the rewilding movement.
Windfarm developers are hitting resistance; even if surveys by trade associations and others signal that the public love green energy. And of course they do … they mostly live in towns and are blind to the realities; they just like the idea of kicking Big Oil and don't know that Big Wind can be just as divisive.
I've been reconnecting with my old life of late. Forty years ago the fishing industry was in conflict, bordering on war with Big Oil over its footprint in the North Sea and sometimes exclusion from traditional, lucrative fishing grounds. I was lucky … working the West Coast of Scotland where there was no production.
In particular, I caught up with Barrie Deas, CEO of NFFO (National Federation of Fishermen's Organisations) covering England, Wales and Northern Ireland. Barrie joined NFFO back in the mid-80s; I happened to work for the UK Sea Fish Industry Authority at the time and, to a certain extent, overlapped.
Quietly articulate, he is seriously worried about the impacts Big Wind is starting to have in the waters surrounding the UK, as are Barrie's counterparts at the Scottish Fishermen's Association and in Shetland.
If the footprint of Big Oil was bad enough, try Big Wind, and we ain't seen nuttin' yet. If the build of power stations offshore UK goes roughly according to plan then the amount of space they will occupy will be staggering.
These are not big boxes with transformer yards like Cockenzie and Longannet were and Peterhead still is. They sort of slither out across the seascape in vast arrays that a leisure sailor could spend all day getting past, and then some.
20 years ago, right at the start of Aberdeen Renewable Energy Group, I said time and again that there was no reason why the two industries could not enjoy a symbiotic relationship.
Well, Big Wind basically hasn't listened; it has been extraordinarily selfish. It has basically marched in and taken over. Or where there was initially some encouragement, that withered away and fishermen who had tried to work among the turbines lost heart; they knew they weren't really welcome. I refer particularly to two windfarms in the northern part of the Irish Sea.
It is not helped by the fact that, outside of Scotland, there is no sectoral planning system, with the void occupied by a piecemeal seabed leasing system administered by the Crown Estate. That's not good enough.
The present target is for 40GW of full-scale offshore generating capacity by 2030 and a further 1GW of pre-full commercial-scale floating wind projects in UK waters.
But, the UK's Climate Change Committee has planning scenarios to meet Net Zero with up to 140GW of offshore wind by 2050 versus a current government target of 95GW.
If that scenario is realised it would translate to more than a 13-fold increase over the current operational generating capacity of 10.5GW.
The EU has ambitions for 60GW of generating capacity by 2030 and 300GW by 2050 with the largest proportion likely to be installed in the North Sea.
Staggering though this might seem, I can see a dramatic upwards revision in the EU ambition, the catalyst being Russia's attack on Ukraine. Brussels will already be working very hard on eliminating its dependence on Moscow for oil and gas imports.
That inevitably means an even bigger push on green energy and you can bet your last rouble that the Baltic and North Sea will be where many thousands more turbines will be installed.
Regardless of where in the North Sea one might care to choose, it is the fishing industry that will be sacrificed under such a scenario. That's frightening because commercial fishing is about putting food on the table.
Recommended for you

Over half of Scottish fishing space could be lost as green energy ramps up