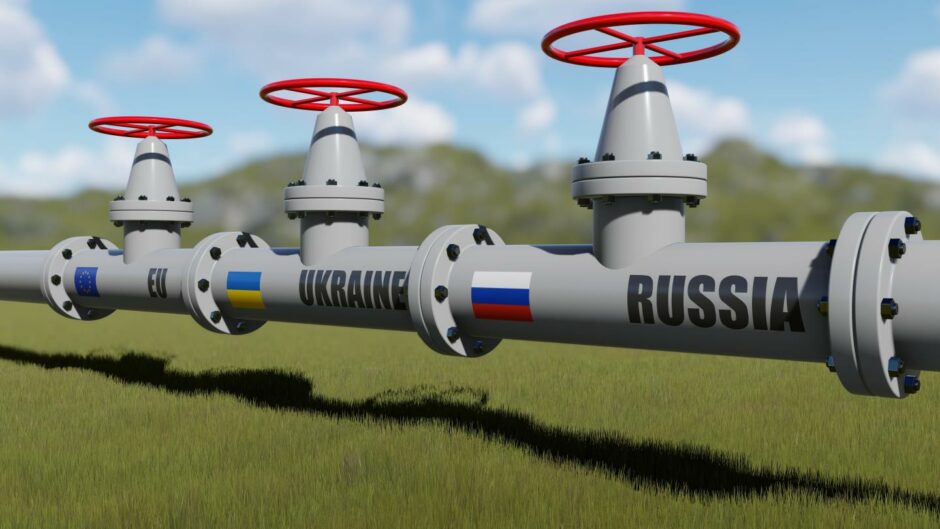 On the 24th February, the first of many Russian tanks rolled into Ukraine. And as Brian Wilson noted last week, some uncomfortable realities have kicked in here and across Europe.
No one can predict how this tragedy will unfold but one thing is already clear. The fundamental beliefs we in the west have long held about energy now need to challenged. Urgently.
In recent years, energy issues have often been framed as a complex trilemma of three competing but equal challenges: keeping prices low, tackling emissions and maintaining energy security. But the truth is now painfully obvious: without energy security, we can do little that is meaningful about the other two.
Germany had long been warned about its over-dependence on Russian gas. But what was once mocked as Trumpian paranoia is now recognized for what it always was: dangerous folly that helped to empower Putin. A fortnight ago, reality arrived with a vengeance in Berlin and has been making itself busy. Nord Stream 2 is already dead (sorry, Brian, how was it ever a good idea?) and all other energy options are back on the table. Coal and nuclear power stations look set for a reprieve and long overdue LNG terminals have been approved. Thankfully, Germany remains ambitious on renewables but the penny has finally dropped that they alone cannot reliably meet national requirements. Storage solutions like hydrogen cannot come soon enough but, for now, intermittent energy sources on their own will not guarantee energy security.
Here in the UK, consumers have already seen their utility bills double and petrol costs escalate. And if soaring prices weren't worrying enough, what happens if supplies start running low? Right now, pretty much every government worldwide is scrambling to secure their share of global oil & gas output. That means countries like the UK who are lucky enough to have their own resources need to start making the most of them. Things are now so serious that even the Climate Change Commission (not always a big fan of drilling) recently stopped short of calling for an end to North Sea exploration.
Ofgem, the regulator responsible for electricity and gas markets, has come under heavy criticism as suppliers have collapsed and bills have sky-rocketed on its watch. So, this is now a critical moment for the OGA. As well as doubling down on its core activities (attracting investors and getting those Field Development Plans approved) it needs to keep wholeheartedly backing the industry it represents. Even when critics push back and politicians start to waver. Chairman Tim Eggar's assertion that energy security is back 'in vogue' sent out a very welcome message. After all, if an organization called the OGA can't speak authoritatively on oil & gas, who can?
Whilst it's tempting to play politics on energy, the truth is that governments of all colours (in Westminster and Holyrood) have deferred tough decisions for years. And have taken the easy plaudits of closing things down and just banning stuff. But if large quantities of reliable, domestic low carbon power are what is needed (and let's face it, it is), we need to get as ambitious with new-build nuclear as we are with renewables. The UK's energy security problems were a long time in the making and they won't be fixed overnight. But we need a fundamental re-think if we want to avoid a repeat of what is unfolding before us. And change needs to start now.
Sanjoy Sen CEng FIChemE is a chemical engineer with over 20 years' industry experience. He also holds an MSc in Petroleum Engineering and attained a distinction in his LLM in Oil & Gas Law from the University of Aberdeen where he considered a devolved Scotland's future. He spent four years in the Oil & Gas Authority as a Senior Development Engineer and was the Conservative general election candidate in Alyn & Deeside in 2019. He writes here in a personal capacity.
Recommended for you

It's time to address the North Sea maintenance backlog