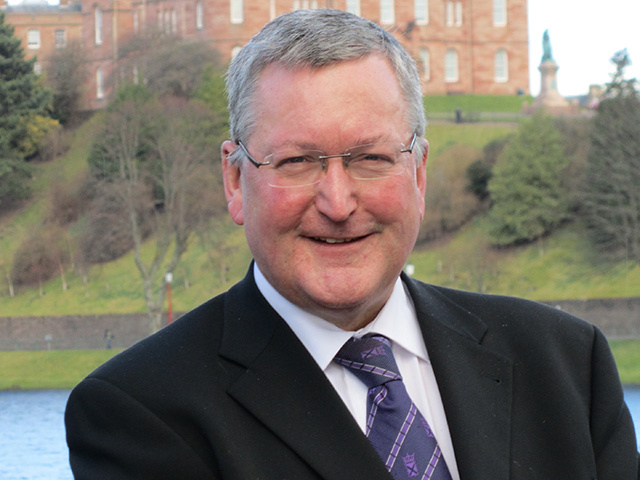 Fergus Ewing, Energy Minister, and Ian Couper, Energy North chief executive, give their views on the steering group
The oil and gas industry is vital to Scotland's future. The wealth it brings, if properly managed, will make real differences to the lives of everyone at home and abroad.
Today marks the first meeting of the Energy North Oil and Gas Steering Group, bringing together industry professionals around the same table. The group will look at opportunities, learn from each other and look to future investment for the area.
One of the main objectives of the group is to establish the north of Scotland as a new oil and gas hub – this is a focal point of the Highlands and islands' ambition to be a wider energy hub and help relieve some of the pressures on Aberdeen.
In establishing a hub in the Highlands and Islands it will also in turn generate approximately 5,000 jobs in the region – welcome news for those who want to work in a prosperous sector.
As a group we want to engage with all the relevant local authorities in the north of Scotland and the islands, as they play a vital role in informing and engaging the steering group and becoming a part of these exciting opportunities.
Globally, Scotland leads the world in oil and gas and has a clear competitive advantage in this international industry. There are huge opportunities open to us as a nation, and we are determined to make the most of them.
Throughout Scotland the industry now supports nearly 200,000 jobs. There are also almost 2,000 service and supply companies based in Scotland who are active in more than 100 countries worldwide. Scotland's oil and gas supply chain posted record revenues during 2010, rising by 2.1% to £16.3billion. International activity accounted for 46.4% of the Scottish supply chain sales total, at £7.6billion.
This clearly demonstrates that the oil and gas sector is going from strength to strength, and with up to 24billion barrels of oil and gas equivalent still be recovered, this is clearly not an industry in decline.
That is why we care so passionately about Scotland's oil and gas sector. The wealth from our oil can make a huge contribution to helping the whole of society.
Recommended for you

Breaking: Protestors board North Sea-bound Shell Penguins FPSO