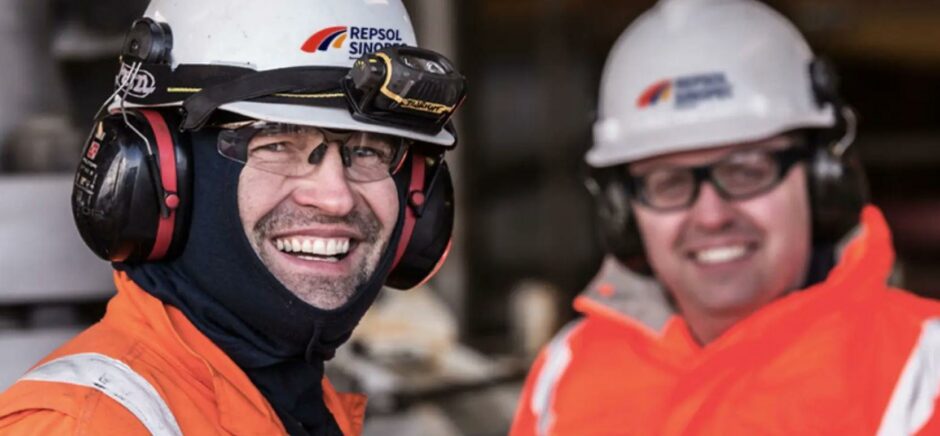 Globally the energy landscape is changing.  It is undergoing significant transition to meet energy demands whilst reducing carbon emissions – a difficult balancing act.
The UK's oil and gas industry is of great importance to the national economy – now more than ever as the Russia-Ukraine crisis increases demand for a local supply of reliable, affordable and cleaner energy.
As Scotland's oil and gas reserves decline, the sector is looking for new and more innovative ways to provide cleaner energy sources – including wind and hydrogen powered facilities such as the Flotta Hydrogen Hub. However, we need to bridge the gap whilst we navigate the energy transition.  As our industry matures, it faces a huge opportunity – decommissioning.  In fact, decommissioning is a key part of the UK's transition to low-carbon energy and its aim of reaching net zero by 2050.
Increasing numbers of decommissioning projects in the North Sea will co-exist as part of the energy mix and offer significant career opportunities.  At Repsol Sinopec, we aim to deliver one of the North Sea's most ambitious decommissioning programmes in the years ahead and will soon be recruiting a number of Aberdeen-based positions.
The North Sea Transition Authority (formerly OGA) states that over the next two years 589 wells will be plugged and abandoned (P&A) and 45 topsides, 44 jackets and 57km of pipelines removed.
Decommissioning does not signal the end for the North Sea – on the contrary, it represents an unrivalled opportunity. Work experience in safe and efficient late-life asset management and decommissioning are invaluable and may be a step toward renewable energy careers.
Decommissioning is set to become an industry within an industry.  The energy sector has an unrivalled opportunity to position itself as a decommissioning centre of excellence.  Scotland can maximise its economic potential – not just here in the North East – but nationally and internationally, as we export talent and expertise around the globe in the decades ahead.
At Repsol Sinopec we have designed and are ready to implement an enhanced operating model which aligns with the specific requirements of our expanding decommissioning portfolio.
However, there is a shortage of talent required to deliver decommissioning work scopes over the next decade.  We aim to nurture existing talent and encourage our people to  develop their careers by considering a move into decommissioning, but we will also go to market and advertise a number of positions.  We can offer our employees a secure and successful career as we recycle and repurpose our assets and decommission our wells and production facilities safely, responsibly and efficiently at the end of their economic lives.
We aim to be an attractive employer for men and women at all levels in our organisation and support a diverse workforce.  I'm proud that our team is diverse in terms of age, ethnicity and gender.
Put simply, we need the best and most productive people in the best and most productive jobs to drive performance. It is an exciting time to join the industry.    Decommissioning and late-life asset management spend is increasing and presents one of the few areas of guaranteed growth in our industry and region.
At Repsol Sinopec we are taking a pioneering and innovative approach to decommissioning – both technologically and commercially. We have an opportunity to collaborate with industry, to be innovative and develop new technologies on a large scale; to provide technical solutions and commercial models which can be shared with other operators.  An example of our innovative approach is providing fully-inclusive well decommissioning contracts.
We are working with the North Sea Transition Authority, OEUK and wider industry to develop and implement technologies that extend the life of mature fields and reduce  decommissioning costs.   We support the North Sea Transition Authority's  technology strategy which aims to reduce decommissioning costs and reinforce the UK as a global centre of excellence.  We sit on its Technology Leadership Board and play an active role with Net Zero Technology Centre (NZTC) and industry.
In November 2019, Repsol Sinopec's industry-leading approach to decommissioning was recognised at the annual OEUK Awards, when the Decommissioning and Wells teams were awarded the 'Decommissioning Excellence' award.
It is an exciting time to be part of a dynamic and evolving industry.
Decommissioning will bridge the gap as we navigate through the energy transition towards cleaner, greener energy sources.  The industry has a shortage of talent required to deliver decommissioning work scopes, but the opportunities are here now, and they are many. We encourage men and women already in the industry to diversify their skills and experience –  perhaps those established in the sector but looking for a new challenge. We encourage young professionals and graduates to seriously consider roles in this expanding field.
At Repsol Sinopec we are making significant investments across our decommissioning operating model, in  technology and innovation and in our people.  It is an exciting time to join our organisation and the industry. Decommissioning and late-life asset management spend is increasing and presents one of the few areas of guaranteed growth in our industry and region.
For more information on decommissioning opportunities at Repsol Sinopec visit Careers (repsolsinopecuk.com)
Luis Batalla is an experienced and accomplished professional with more than 20 years' experience in the international oil and gas industry.
He began his career as lead process engineer for Spanish engineering company Intecsa Ingenieria Industrial, working in projects from conceptual engineering to detailed engineering including EPC contracts.
Since moving to Repsol in 2005, Luis has enjoyed an international career holding roles of increasing responsibility across both onshore and offshore.
Prior to arriving in the UK in 2016, Luis was Facilities Engineering Manager for an ultra-deepwater development in Brazil for four years; during which time he published several papers on ultra-deepwater development and decommissioning.
He holds a degree in Chemical Engineering and is married with one child.
Luis and his family have lived in Aberdeen for almost six years, during which time he has led decommissioning for Repsol Sinopec.
Recommended for you

Reuters hosts Energy Transition Europe 2023 in London