Mexico is set to open its doors to private investment in its oil and gas sector. The Mexican petroleum market has been controlled by the state-run entity, Pemex, for 75 years and during that time there has been no scope for outside investment.
However, President Enrique Peña Nieto has recently announced a package of proposed reforms designed to enable private investors to participate in the sector.
This could prove music to the ears of various companies in the UK, including in Aberdeen, which has for some years been seeking to build bridges with that potential market.
Mexico's economy has grown significantly in recent times and that growth has brought with it an increasing demand for oil and gas. However, Pemex is struggling to meet that demand and there are concerns that the existing state-dominated structure of the sector is hindering Mexico's growth.
Some commentators are even predicting that, unless immediate steps are taken to address the situation, by 2020 Mexico may need to begin importing oil.
This may seem unthinkable for a nation with such a wealth of natural resources, but the problems are illustrated by the production figures; in 2004, Mexico was producing 3.4million barrels per day. This has since declined steadily over the last nine years and now stands at approximately 2.5million bpd.
President Peña Nieto and his supporters hope that an injection of private funding will help to increase Pemex's production and growth. However, the reforms needed to enable this are some distance from being approved.
While the President's plans have the backing of various members of his parliament, their coming into force will require an amendment to Mexico's constitution, and any such amendment needs the approval of two-thirds of the House of Representatives.
Peña Nieto has announced publicly that he is confident of securing the necessary support. This confidence is based on the fact that the three major national political parties have already reached agreement that there must be reform to the energy sector via the "Pacto por Mexico" ("Pact for Mexico") – a pact designed to cut through party politics in order to facilitate essential political reforms.
The President has made it clear that his proposed reforms should not be confused as being the privatisation of Pemex. The company will remain under state control.
The reforms are designed to provide Pemex with the means to increase its production capacity and to revive Mexico's oil sector. According to the "Pact for Mexico", the goal is to transform Pemex into a modern company of world-class quality, which operates in a transparent fashion with proper corporate governance.
The majority of the investment is expected to be facilitated by long-term joint venture arrangements in relation to the exploration of designated areas.
The fiscal terms [which will govern the relationship between Pemex and investors and will determine how the financial benefits and risks of the extractive projects will be divided] are yet to be released but should clarify what shape any profit-sharing agreements between Pemex and the investing party (or parties) will take.
But, until the fiscal terms are released, there is a lack of clarity as to how exactly any partnering private companies will see a return on their investment.
The "Pact for Mexico" provides that Mexico, through the federal government, is to retain ownership and control of all hydrocarbons production.
This could mean that the State will continue to retain ownership of all oil that is found in the course of any explorations undertaken with the assistance of outside investors.
So what is the incentive for outside investors if they do not benefit from the ownership of any of the oil that is located during the explorations in which they are involved?
It is difficult to envisage that President Peña Nieto will simply instigate a project to change the Mexican federal constitution and disregard the Pact for Mexico (to which he has already committed). Therefore, another suitably attractive return for the investors will need to be formulated.
Potential investors are no doubt hoping that these details will be ironed out by President Peña Nieto's detailed proposal, which he is expected to release over the next two to three months.
The scope for exploration in Mexico is massive . . . both on- and offshore and the Mexican government's plans could generate outstanding opportunities for investors.
The coming months will be crucial though. If Peña Nieto can force through his reforms, this could revolutionise the Mexican oil and gas sector. Investors across the globe are watching closely and hoping that he succeeds.
Penelope Warne is managing director and head of energy at international law firm CMS Cameron McKenna.
Recommended for you
X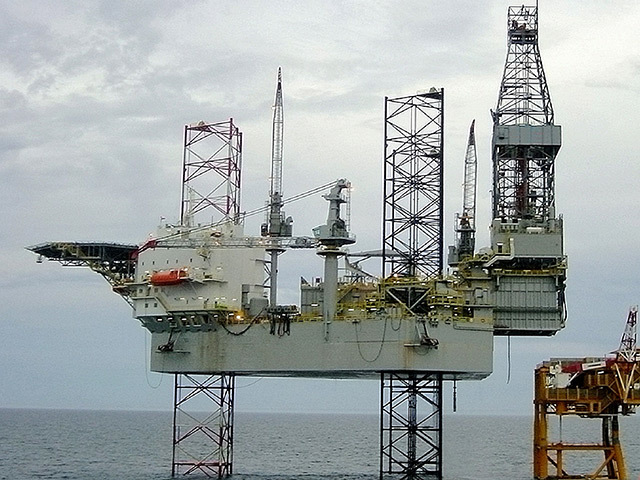 Seadrill writes $460million worth of further rig orders