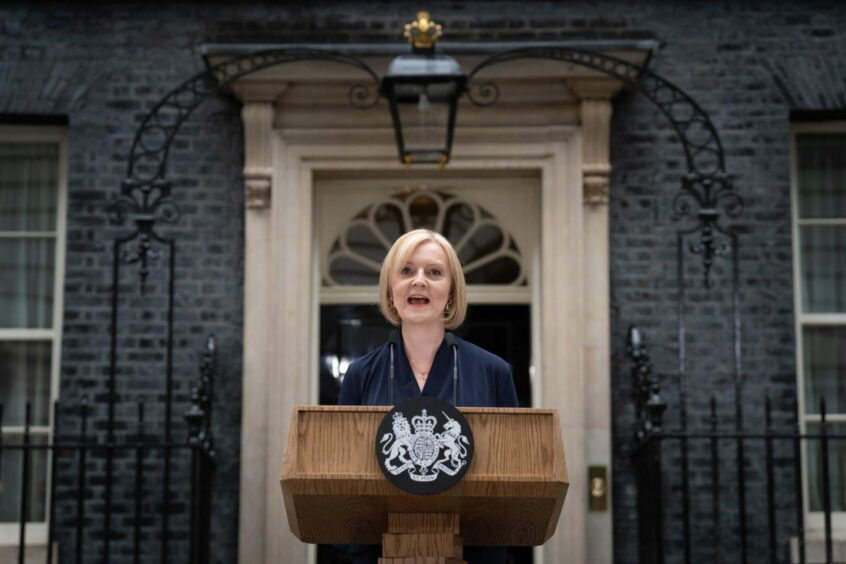 I have never accepted the artificial division of politics into left or right wing. There are policies that work for people and lead to economic, industrial and social progress and policies that don't and any political party is capable of producing either.
The "Energy Crisis" is one of those situations where consideration of the people's interests should come first but I do not for one minute think that's the case in this country. I am frankly appalled that the new UK Prime Minister is seriously suggesting that whilst the Government will intervene it will be borrowing all the money it needs to do that. The cost to the country and ultimately to all of us will be huge and this action plus a planned series of tax cuts is already hitting the value of the Pound Sterling which when I last looked had sunk to a 37 year low against the US Dollar. This will hit import costs and of course energy costs as well and that could reduce the impact of any government intervention.
In any event, the size of the intervention means we will still be paying around double for energy compared to a year ago. Many will still find this difficult.
Liz Truss, the new UK prime minister said, "One thing I absolutely don't support is a windfall tax."
Contrast this with our friends in the EU who are imposing a windfall tax on the energy companies and will use that to help reduce bills across the board.
Ursula von der Leyen, the President of the European Commission said: "It is wrong to receive extraordinary record revenues and profits benefiting from war and on the back of our consumers – profits must be shared and channeled to those who need it most."
I don't see this as a political or ideological decision but one that simply makes economic sense. It won't hurt the energy companies in the long term and certainly won't affect their renewables investment plans. It is also a decision that tells us who believes in inclusion and equality and who doesn't.
Not borrowing the money needed also means there will be no impact on other EU country programmes including R&D support which is essential for renewables technology development. R&D support in the UK is already the lowest in the OECD. Similarly UK business investment is now some 35% below pre Brexit referendum trend growth which probably helps explain why we're not a global leader in renewables technology manufacturing.
Norway – Scotland's neighbour and peer across the North Sea – is taking a different but equally "people friendly" approach. Their government is paying up to 90% of any increase in energy costs above a set figure of – at the time of writing – 70 ore per kilowatt hour. This also makes perfect economic and strategic sense.
The Financial Times has recently produced a report on disposable income comparing the UK with its neighbours and competitors.
Using data from the OECD, Eurostat and the UK Family Resources Survey it concludes that right across the income distribution range in Norway – for many reasons considered Scotland's peer – living standards are considerably higher than the UK. Critically though the report says the standard of living of poor people in Norway is around 65% higher than the poor in the UK. In fact, Ireland is also not far off that figure either and of course neither is Denmark.
The reason this is so important is because when it comes to energy costs it tells us not just how the poorer in society will be able to cope with higher energy prices but what they can afford to spend when it comes to their personal energy transition.
Dick Winchester is a former subsea engineer and an adviser to the Scottish government on the energy transition.
Recommended for you

The Energy Capital MP: New SNP Commons leader Flynn's North Sea record