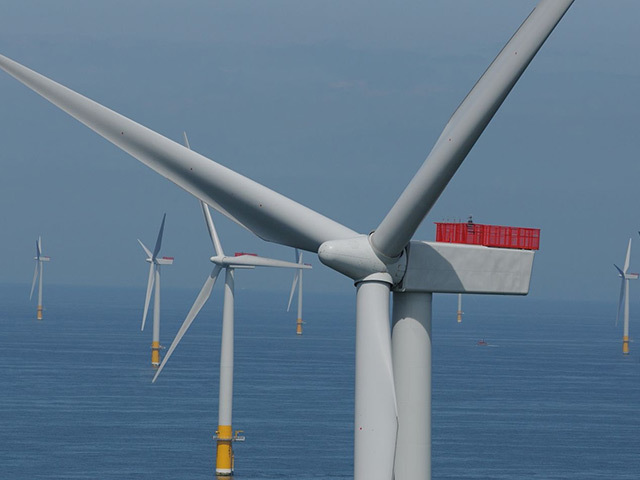 It's time we had some honest, dispassionate assessment of Scotland's prospects as a significant developer of offshore wind projects – even if it isn't all good news.
That is a proposition I have been arguing for quite some time and is now the inescapable conclusion to be drawn from Audit Scotland's review of the renewable energy sector and its disappointing rate of progress against much-trumpeted targets.
Whether or not there is a catch-up between now and the end of the decade depends almost entirely upon what happens with offshore wind.
The Scottish Government's renewables rhetoric will be pretty empty unless there is a satisfactory answer to that question.
There is also a knock-on effect for other technologies – which largely means onshore wind. If it becomes clear that the promised offshore boom is not going to happen and the targets would therefore be missed by a mile, will this increase the pressure for onshore projects – and to what extent?
And what about jobs? The Audit Scotland report notes that Scottish Government claims of £30billion investment and 40,000 jobs by 2020 – which currently look like moonshine – depend on "the offshore wind industry to deliver the majority of these economic benefits".
The report states: "Although manufacturing, engineering and utilities companies have made commitments to locate and invest in Scotland, the majority of actual investment will be after 2015. Industry is waiting for clarity . . . before it invests."
In other words, there are no done deals – a reality that did not exactly leap out of the publicity fanfares which accompanied these plans.
In general, the Audit Scotland report was a welcome breath of realism in an industry which has become over-reliant on fanciful claims and grossly over-optimistic press releases, a high proportion of them emanating from the Scottish Government and those who owe financial allegiance to them.
For the past 15 years, renewable energy output in Scotland has been increasing almost entirely due to the development of onshore wind.
The pace of this increase has accelerated, as one would expect. But it is still nowhere near enough to meet the fabled "100%" target by 2020.
Huge sums of money allocated by the Scottish Government to support renewables infrastructure – mainly offshore – have not been spent because the projects do not exist.
For example, out of an allocated £16million from the Renewable Energy Investment Fund (paid for from the Fossil Fuel Levy), only one-tenth of that sum was spent last year.
It is the same story with harbour improvements which are necessary if the great offshore renewables boom is going to happen.
The estimated cost of adapting 11 Scottish ports is £253million but only £15.4million of private investment has emerged, supported by £11.4million of public money.
The reason is straightforward. Like the rest of us, the companies and trusts which own the ports do not know whether very much is actually going to happen – and they are holding back investment decisions until there is some certainty about the prospects for offshore wind.
Audit Scotland warns: "Successfully developing, testing and building offshore wind projects to be operational by 2020 will be challenging.
"It is a new industry that requires billions of pounds of investment from the private sector. The current financial climate and other factors . . . are delaying investment decisions."
The "other factors" include the subsidy price being offered by the UK Government. The recently announced "strike price" of £155 per megawatt hour for offshore wind has met with a mixed response from the industry. It is well above the rate for onshore wind, but is it enough?
One obvious answer is that it might do the trick where development costs are relatively low and maintenance risks are acceptable.
But that tends to suggest that there will be less of an investment appetite for building windfarms in harsh conditions or deep waters for quite some time to come.
If the prospects for offshore wind are uncertain, then the 2020 outlook for wave and tidal projects is now pretty settled though not in a good way.
It is unlikely that they will be contributing anything by 2020 – another prime example of politically-driven predictions running far ahead of both technology and economics.
Even then, I have previously expressed fears that this bravura owed more to talking a good game than to any realistic expectation of the contribution that these technologies were going to make within the timescales that might affect Scotland's 2020 energy mix.
The other huge investment threat hanging over the renewables industry is, of course, the independence referendum though Audit Scotland was too polite to mention it by name.
Nine-tenths of these renewable energy subsidies are funded by consumers in England and there is no guarantee that they would continue to stump up if we choose to turn ourselves in to a foreign country.
I have always supported renewable energy and we should, of course, continue to invest in technologies which, at some point in the future, will be necessary not only for our own national needs but also to serve a vast potential international demands.
What I have consistently argued against is the diet of inflated claims which are intended to sustain a political argument rather than reflect the reality of what is achievable for Scotland in the shorter-term.
The Audit Scotland report takes us closer to understanding the considerable gap between these two concepts.
I have always been slightly puzzled by the claims made for offshore wind by the Scottish Government for the simple reason that the resource is far more difficult to access than they like to suggest. While there is plenty of wind off our coasts, there is not a lot of shallow water.
Offshore wind developments further south have taken place in close to shore locations and shallow water. Even then, there have been huge cost overruns – notably on the Greater Gabbard project, which is now the subject of heavyweight legal proceedings.
All in all, it's turning out to very disappointing.
Recommended for you
X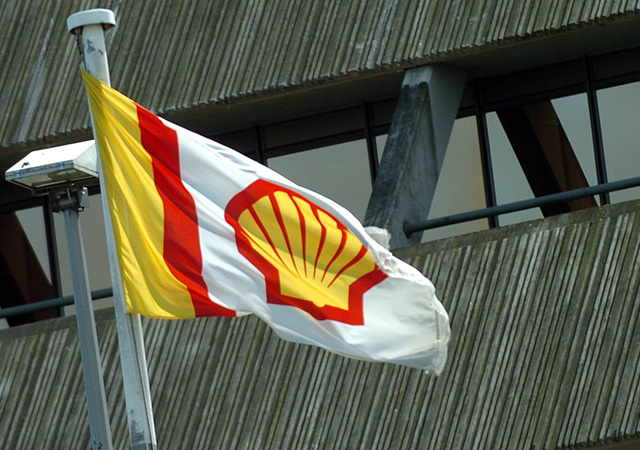 Government accused of 'cosy' relationship with Shell over staff roles