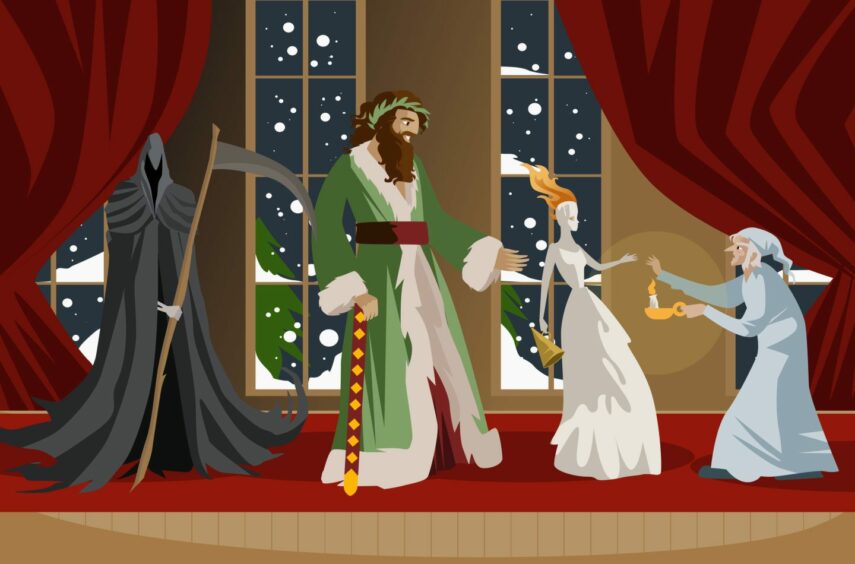 Driven by society's need to tackle climate change, renewable energy-based power generation is growing exponentially worldwide and especially in Europe where wind power alone now accounts for around 16% of capacity.
Today, wind and solar are often the cheapest forms of new generation.
Wind especially is among the most important pieces on the energy chessboard for driving decarbonisation. It is arguably the bellwether of change and trades vigorously on its green credentials; naturally.
But it has a disturbingly dark side; massive waste associated especially with life-expired turbine blades and poorly thought through decommissioning plans are two spectres.
However, there is a third and even more disturbing aspect to Big Wind's dark side. The industry has become  a copious user of the most pernicious greenhouse gas of all –  sulphur hexafluoride (SF6) – which is used universally across the power generation world  … from Europe to the Middle East/Africa, across Asia-Pacific including China and the Americas.
Well it would, wouldn't it given that Big Wind is simply a relatively new segment of a still fossil fuels dependent mega-industry.
At least with turbine blades, there are solutions emerging that may help solve the waste problem. However, the real genius lies in eliminating the hydrocarbons-based composites from which most are made.
In Finland there could be a solution in the making. The country cultivates forests of the finest, densest, most resilient conifers to be found just about anywhere and turbine blades engineered from this timber resource are being developed.
Last month, it emerged that Finnish forest products company Stora Enso has teamed up with German windpower start-up Voodin Blade Technology to develop sustainable wind turbine blades from wood.
Under a just-signed partnership agreement and as reported by EV, the duo have committed to developing sustainable alternatives for wind turbine blades and creating a reliable supply chain.
They plan to fit a 20m blade to a 0.5MW turbine near Warburg, Germany before the year's end; and they have an 80m blade on the drawing board.
Of course, there will be limits to what can be achieved with timber engineering, which is why composites-based blades won't be making a sharp exit anytime soon. But it's a start.
Here in the UK, Glasgow-based ORE Catapult is attempting to lead the solutions charge.
In March last year,  the Sustainable Decommissioning – Wind Turbine Blade Recycling Report was published under the so-called Energy Transition Alliance (ETA);  a partnership between ORE Catapult and the Net Zero Technology Centre with input from experts at the National Composites Centre (NCC) and the University of Leeds. It was commissioned to investigate alternatives to landfill and incineration for end-of-life wind turbine blades.
November last year saw a £2million, three-year project led by Aker Offshore Wind (AOW) – teamed with trade body Composites UK, researchers at the Strathclyde University's advanced composites group and lightweight manufacturing centre, plus others – secure a £1.3million grant from Innovate UK.
The objective is to commercialise a revolutionary method developed by Strathclyde to separate the glass-fibre and resin components in composites and recover the former.
Last summer, green energy firm Fred Olsen Renewables joined forces with local new-start ReBlade to explore solutions for reusing blades from Windy Standard Wind Farm near Carsphairn in Dumfries and Galloway.
In order to repower the first phase of the development, Fred. Olsen plans to remove 36 turbines and replace them with up to eight more powerful units. During the decommissioning phase, various materials will need to be dealt with, including more than 100 turbine blades for imaginative repurposing by ReBlade.
While dead blades are a menace and thousands have been consigned to landfill they may eventually be mostly and usefully processed.
Playing with fire
Dealing with SF6 is quite another matter.
As highlighted last month in the Energy Voice exclusive covering an escape of the gas from a transformer platform in the still under construction Seagreen offshore windfarm, SF6 is the world's worst greenhouse gas; 23,900 times more potent than CO2 and with an atmospheric lifetime of up to 3,200 years.
Escapes are said to be disturbingly frequent, moreover, expected. Records, such as they appear to be, are believed to be woefully inaccurate. Which makes it nigh impossible to build an accurate  global picture of losses.
Incredibly, here in the UK, electricity transmission companies are financially incentivised by regulator Ofgem to reduce leakage.
Ofgem says: "As some leakage of SF6 will be expected from normal operating assets, a target quantity of SF6 (measured in kg) leaking from all network assets is set for each company (based on its network characteristics).
Each company is then rewarded or penalised through a revenue adjustment based on how it performs each year against the target.
In other words there is a system of quotas! It boils down to a form of lunatic accounting and everyone involved is complicit.
Everyone in the industry knows there's a problem and, to be fair, increasingly serious efforts are being made to completely eliminate SF6 from powergen switchgear. But that's many decades away, even in Europe, let alone the in the UK.
No-one, not even the EU, has implemented an outright ban.
We are playing with the most dangerous fire imaginable. SF6 is exceptionally resistant to processing and, once upstairs in the atmosphere, it is there, in effect for perpetuity.
What a legacy!
Recommended for you

Wind growth requires new thinking on supply chain challenges