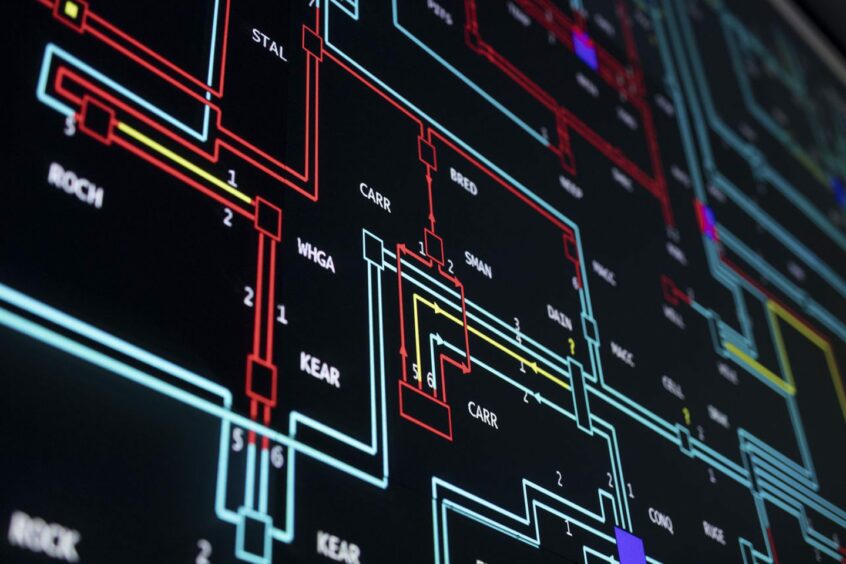 The electricity grid in Europe has reaped considerable praise over the years for its high reliability – but with new, clean technologies entering the grid and changes with supply expected, how can the region retain its prowess while possessing a strong and secure grid?
With decarbonisation efforts increasing in priority for utility companies, the grid is set to become more diverse, and a rising energy load should be expected. The ongoing energy transition means that grid alterations of maintenance and upgrades will be needed as variable renewables are integrated. In addition, electrification of transport and industry will inflict change to the grid, particularly since demand for electric vehicles is set to skyrocket, with the International Energy Agency (IEA) forecasting that by 2050, 60% of new car sales will be accounted for by electric cars. The IEA stated how "digitalization is crucial for executing clean energy transitions at the speed and scale needed to meet short-term emergency needs and long-term net zero goals" and this could not be more relevant for utilities and their grids. Establishing a digitized data strategy and taking advantage of the breadth of detail that can be provided by living digital twins and drone-based automated inspection, is a critical next step for utilities across the European continent.
Hurdles to jump
Whilst brand new transmission lines and top of the range technology would be most welcome by utilities, it is the financial restraints that are a major factor for utilities in implementing change to Europe's grid. Many utilities agree that developing and introducing demand response programs and efficiency strategies will be a significant generator of revenue, but it is the initial investment itself that is a hurdle. There is promising news in Europe, however, with plans for billions of euros to be allocated by the European Union to digitalise its energy grid. This investment in infrastructure should help the continent build a more resilient energy network that can adapt to intermittent green technologies and also direct electricity to areas of demand. Investment here could support up to 600,000 jobs in the UK and Europe, indicating that digitalisation and automation will not be to the detriment of the labour force.
It has been reported that approximately one-third of Europe's electricity grid is over 40 years old, so many assets are prone to vulnerabilities and will welcome this upcoming investment. As part of this, asset management needs to be high on the agenda of utility companies.
Actions to take
Not just in Europe but across the world, transmission and distribution (T&D) utilities are striving to access the right data at the right time. To accurately understand their entire operation, a digitalised management system is needed. The crux of this system is the digital twin – a real-time digital reflection of real-world infrastructure.
Digital twin technology can represent the grid in fine detail, displaying assets, surroundings, and connecting infrastructure, before including the dimension of time. Linking a digital twin with real-time information provides a living digital twin that is an exact replica of a utility's real-world grid at a given point in time. Europe's utility grids can benefit from this because they can visualise and predict how and where investments in infrastructure will provide the largest return, as well as estimating how new loads to the grid may hamper supply or impact existing infrastructure.
In addition, a digital twin can rapidly draw attention to areas of concern and prioritize the urgency of response to the human user. Restructuring of the energy system has resulted in larger amounts of energy being transported across longer distances, which Europe's grids were not designed for, so prioritization of problems is vital. Similarly, with electricity demand skyrocketing, the integration of renewables causing concern, and environmental challenges such as snowfall on vegetation and storm damage adding further inconvenience to the grid, the adoption of technology to help utility operators can provide deeply valuable insights.
Digital twins can empower utilities, giving them the necessary asset intelligence to respond to unexpected emergencies with urgency, without negatively impacting the grid's effectiveness.
Find out more about Sharper Shape's Living Digital Twin here or speak to one of our team in Europe today.
Recommended for you

Cross-Med links could save Europe from Russia