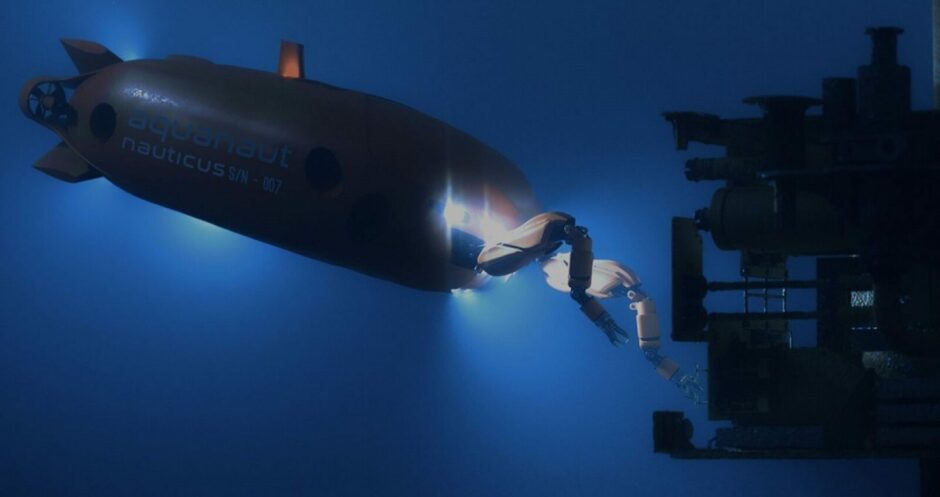 If the Russian invasion of Ukraine has taught us anything it's that war isn't now so much a matter of slugging it out hand to hand on the battlefield and firing big lumps of metal at each other, although sadly that still happens, but increasingly about making far greater use of remote controlled and autonomous or semi autonomous weaponry.
It's also not just about using drones as observation platforms, target spotting or dropping a mortar bomb into an unsuspecting Russian tank's hatch but the intelligent use of data gathering and observation.
Here in Scotland we independence supporters often talk about what the shape and size of the Scottish armed forces might be and what opportunities it might present for Scottish industry.
A few decades ago myself and a couple of colleagues working on Remotely Operated Vehicle (ROV) design put forward the idea of a simple, cheap, one shot, battery powered mine demolition vehicle controlled initially by a fibre optic link. But, we also toyed with the idea of making it semi autonomous. The idea being to use acoustic telemetry to guide it close to the target then allow its internal sensors (short range sonar) to actually hit the target. Needless to say, being a small Aberdeen based company we got nowhere with that idea.  Later though our Norwegian friends in Kongsberg in Norway came up with something similar and I think still supply them to numerous navies.
What that proved to me was that we did actually have the skills and the knowledge in the NE of Scotland to design, develop and manufacture such devices even if we didn't have the means of funding them.
Back then there were actually at least a couple of companies in Aberdeen building ROVs.  They included the original version of what is now Subsea 7 who built the Pioneer and a company called Wharton Williams that built the Rigworker.  Both were work class vehicles.
So we knew how to do it and of course there were other companies around the UK including Slingsby Engineering in Yorkshire and my old friend Ian Blamire's company,  SeaEye.   Sadly, both these are now owned overseas but still in existence and still building vehicles.
However, you can't build or operate an ROV without it being fitted with an appropriate set of sensors including sonars, depth and altimeter and so on, and we are fortunate to have a company based just outside Aberdeen in Ellon called Impact Subsea who design, develop and manufacture that equipment here and sell it globally.
Plus there are others such as Oceantools and C-Tecnics that also provide equipment necessary for ROV operations.
It is a sad fact though that despite the experience Aberdeen has in subsea vehicles the latest generation vehicles are being built elsewhere.  Importantly, no autonomous vehicle technology was developed here in Scotland and the only UK example I'm aware of currently is the Autosub range developed at the National Oceanography Centre, Southampton.
Autonomous subsea vehicles could and should be an important element of an independent Scotland's defence force.
As proof that this isn't a mad idea the UK Govt has recently contracted a UK based but US owned company called M-Subs based in Plymouth to develop a new autonomous submarine for the Royal Navy that will work alongside crewed submarines or independently. It will be able to cover up to 1,000 miles in a single mission and dive deeper than crew subs can now.
It will be 12 metres long, 2.2 metres in diameter and weigh 17 tonnes. It will be the largest of its type operated by a European navy.  The Scottish Govt should see this as an example of what's possible .
We are however getting a new ROV player. Nauticus Robotics, a Houston based developer of "ocean robots, autonomy software, and services to the marine industries" is establishing an operation in Aberdeen and another in Stavanger in Norway. It builds Aquanaut which is described as a fully electric, free-swimming subsea robot, controlled through acoustic communication.   It can apparently operate in a "swarm" with other Aquanauts and has an all electric robotic arm.  It also has an "optionally unmanned" small support vessel.  The Net Zero Technology centre is attempting to build a programme around subsea robotics working with the new National Subsea Centre. Coincidence?
Dick Winchester is a former subsea engineer and advisor to the Scottish Government on energy.
Recommended for you

Global Underwater Hub opens new North England base in Newcastle