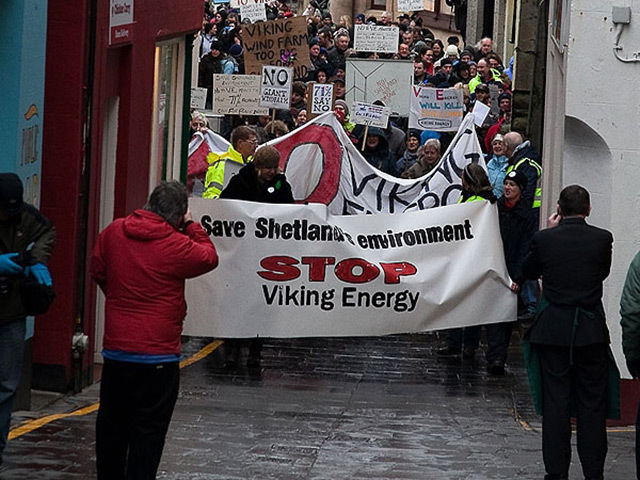 In a nutshell, obtaining an electricity generation licence may become a pre-requisite to applications for section 36 consent for windfarm projects in Scotland.
A recent court decision blocking the Viking Wind Farm development in Shetland, which is being appealed by the Scottish Ministers, could therefore have significant repercussions for Scotland's renewables industry.
Viking Wind Farm is an onshore windfarm development of 103 wind turbines, with a planned maximum output of 457MW (megawatts), equating to sufficient energy to power at least 175,112 homes.
It is led by a partnership between Viking Energy Shetland LLP and SSE Viking Ltd. The project has been identified as central to Scotland meeting European Climate Change objectives, as well as the Scottish Government's target to produce all electricity from renewable sources by 2020.

The Scottish Ministers' decision set-aside
Sustainable Shetland, a local campaign group, successfully challenged the decision by Scottish Ministers to grant consent for construction and operation of the project under section 36 Electricity Act 1989 ("s36 consent").
In the decision by Lady Clark of Carlton on September 24 the consent from Scottish Ministers was set aside on the grounds that:
The developer's application for s36 consent was incompetent as Viking Energy Shetland did not hold an electricity generation licence, nor were they authorised by an exemption to generate electricity; and . . .
The Scottish Ministers had failed to follow the EU Birds Directive 2009 when considering the threats posed by the project to the whimbrel, an endangered bird which nests almost exclusively in Shetland.
The first ground regarding the competency of the Scottish Ministers has generated discussion and concern within the renewables energy industry.
If the ruling were upheld after appeal it would introduce a requirement on developers to obtain an electricity generation licence prior to applying for s36 consent.
Although s36 is no longer in force for onshore projects in England and Wales it continues to apply in Scotland, and such a new requirement could have considerable implications for power projects across Scotland.

Electricity generation licence: a pre-requisite to s36 consent
Lady Clark's judgment flowed from an examination of the extent to which the Scottish Ministers had considered the developer's proposals to mitigate the environmental impact of the project.
The Scottish Ministers' decision made reference to Schedule 9 of the 1989 Act, which imposes a duty upon a licence holder, or an exempt person, to do what he reasonably can to mitigate the environmental impact of a proposed development, referred to as the amenity obligations.
The provision also imposes a duty on the Secretary of State, when exercising his discretion to grant s36 consent, to consider the extent to which the licence holder has complied with the amenity obligations.
Although s36 itself does not make reference to the applicant being a licence holder or an exempt person, Lady Clark stated that the licensing system is intended to precede an application for s36 consent as the amenity obligations should be imposed at the earliest stage of formulating proposals for a development and that it would be inconceivable that Parliament intended that an applicant could avoid the amenity obligations simply by not obtaining an electricity generation licence or a licence exemption.
As Viking Energy Shetland was not a licence holder, nor an exempt person, Lady Clark accepted Sustainable Shetland's submission that the Scottish Ministers' decision to grant s36 consent was incompetent.
This ruling has the effect of imposing a new requirement on developers of power projects, with a generating capacity of over 50MW, to obtain an electricity generation licence from Ofgem, or a licence exemption from DECC, prior to submitting an application for s36 consent.
This is inconsistent with the current practice whereby developers apply for a licence at a later stage, often after obtaining s36 consent.
The result is that a developer will now be obliged to engage with, and meet the requirements imposed by, Ofgem or the DECC at a much earlier stage of a development, when there may be little necessity for the market authorities to be involved.
Furthermore, the ruling does not account for cases where the project is sold immediately after obtaining s36 consent.
The cost of developing a project for consent is substantial and there is growing appetite in the renewables industry for the sale and purchase of pre-approved projects.
In these scenarios, the applicant has no intention of generating power themselves and it would seem illogical to burden them with the requirement to obtain an electricity generation licence.
This decision is ultimately at odds with the innovative renewables industry which has emerged in Scotland.
When the 1989 Act was introduced, developers were often large energy producers in the oil, coal, gas and nuclear industries.
The evolution of renewables in Scotland's power industry has seen a significant increase in small to medium enterprises generating electricity.
Compelling these companies to obtain a licence at such an early stage of a development has the potential to create an unnecessary hurdle and hindrance to renewables projects.

The future for Viking
The Scottish Ministers have lodged an appeal to the Inner House of the Court of Session.
Nevertheless, while an outcome is awaited, there may be uncertainty and delay for developers without electricity generation licences who have already been granted s36 consents, as well as those with pending applications.
The Scottish Government has confirmed its intention to continue to operate and deal with current applications in accordance with the established practice pending the outcome of the appeal.
Penelope Warne is MD and head of energy at international law firm CMS Cameron McKenna
Recommended for you
X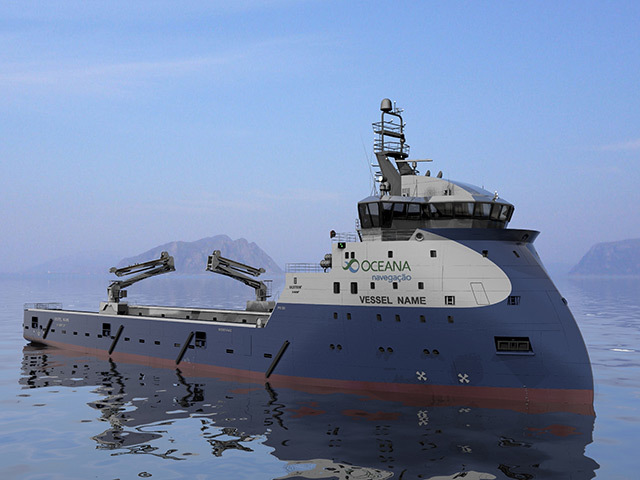 Brazil's Oceana Offshore chooses Ulstein's X-bow PSVs