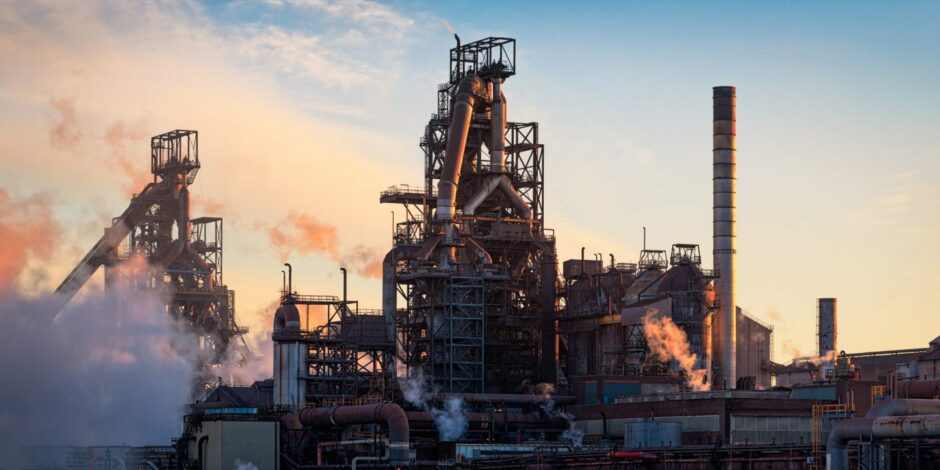 Having a bold vision between people with the chutzpah and drive to turn that into reality is a very scarce commodity in the British Isles.
But it is just possible that this exists in South Wales where the dream is to mass manufacture floating wind turbines for installation in the Celtic Sea twixt Wales, Ireland and the English West Country.
Get it right and the Celtic Freeport project bid centred on the steel town and deepwater port of Port Talbot and the maritime gateway Milford Haven probably has the best set of credentials that I've ever seen in Britain to reinvent large-scale heavy engineering manufacturing and a major bew offshore service industry since the heyday of North Sea oil 35-40 years ago.
Moreover it could throw a credible lifeline to Britain's beleaguered steel industry, which has suffered badly as a result of massive plant closures and huge job losses, notably at Redcar (1,700 jobs) in recent years, leaving only Port Talbot which directly employs 4,000 as the last major integrated operation in the land.
The latest blow is the decision by British Steel's Chinese owners to shut down coke ovens at Scunthorpe with the likely loss of 270 jobs with talk of total closure now rife.
In South Wales, it is reported that MPs from across Welsh/UK political divides have shelved differences to back the Celtic Freeport plan that it is claimed may attract £5.5billion of investment, create 16,000 jobs, boost Britain's battered steel industry and built large numbers of turbines.
They still make steel in Port Talbot, thanks to India's Tata Steel, which rescued the massive integrated plant from Corus as part of a wider deal in 2006
It has the capacity to produce five million tonnes of steel a year; but it has struggled to survive.
In July last year, Port Talbot steelworks reported its first pre-tax profit in 13 years thanks to record steel prices and a recovery in demand across Europe as covid restrictions eased.
Simultaneously, Tata also threatened to pull the plug on the UK's largest steelworks if the London government did not agree to provide £1.5billion  of subsidies to help it slash carbon emissions.
Just last month, it apparently offered just £300million to fund the decarbonisation work.
However, with the Welsh freeport decision rumoured to be imminent – Celtic is up against Holyhead; and Cardiff Airport – it would be downright stupid of the Sunak Administration to threaten the future of an industrial asset that could indeed locally manufacture the steel required to mass-fabricate floating turbine pontoons and towers for local and wider markets.
Maybe Port Talbot could even make the steels required to enable mass manufacture of floaters at the newly appointed Scottish Green Freeports – Cromarty Firth and Firth of Forth – for the North Sea market.
It would be a remarkable achievement as, at no time in the history of UK offshore energy – oil and gas, or renewables – have we ever offered energy companies a genuinely integrated approach to heavy fabrication/engineering.
Imagine this: an operation where iron ore goes in at one end of the plant and platform sections come out the other end;  evoking shades of World War 2 when, in the US, Bethlehem Steel made the steels and built more than 1,100 merchant and warships for the American war effort.
Aside from EU competition rules, the lack of integration may be an unspoken key reason why so many North Sea platform were eventually built elsewhere in Europe, the Middle East and the Far East and why all wind turbines so far planted in UK waters have largely been shipped in from overseas.
Of course, Brexit presumably means that the UK is no longer hide-bound to EU competition rules and that companies seeking to build floating windfarms off our shores can be "persuaded" to "buy British".
In any case, I have long regarded importing practically everything required to produce oil and gas or generate electricity as lunacy.
And the manner in which successive London Governments have lamely gone along with this has disgusted me for decades.
Turning focus on Milford Haven itself, this huge natural harbour is no stranger to energy, as it has long been a major centre for the importing and refining of oil and gas.
It offers the potential to become the most fantastic centre for assembling, servicing and storing floating wind turbines. In this regard it is akin to the Cromarty Firth but much closer to major population centres that owe their very existence to mining, heavy industry and sea-trade.
Port Talbot is just 66 miles from the town of Pembroke Dock. There are road and rail links though both need major upgrades.
I hope Celtic Freeport carries the day. The UK needs it.
Recommended for you

New study could hold the quay to RWE's Celtic floating ambitions