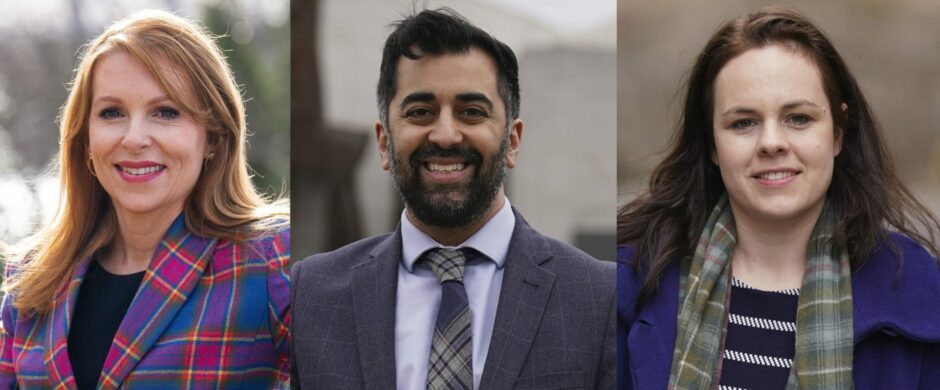 The contest to become leader of the Scottish National Party and First Minister of Scotland did not get off to an auspicious start.  The first week was largely devoted to arguing about the place of God in politics.
Then it was onto the Deposit Return Scheme with the candidates abandoning the unfortunate Green Minister on the burning deck, insisting that it will all go ahead as planned.
One thing the contest has not begun to be about is a serious discussion on the future of the Scottish economy which, inevitably, involves our energy industries where a large part of future wealth and potential continue to reside.
An opportunity exists to break with not only past policies but also the rhetoric, most of which turned to nothing. Nowhere has this been more true than in energy policy where the promise of a "second industrial revolution" has delivered astonishingly little.
A business-like First Minister who appears to approach serious issues with an open mind could win a lot of respect. My first piece of advice would be that ditching the Greens as partners in government would be an excellent signal in that direction.
I never quite understood why Nicola Sturgeon opened the door to them,other than as a piece of COP26 virtue-signalling. In practice, she did not need their votes at Westminster and a government self-confident in its own environmental agenda would not need Patrick Harvie sitting on its shoulder.
The downside is that on matters which require balanced debate in a changing world, the SNP have offered themselves up as hostages to irrational forces. The most obvious example is the attitude to continuing oil and gas exploration in the North Sea.
An incoming First Minister should look afresh at the evidence of what we are going to need and where it will come from over the next three decades. One candidate, Ash Regan, has criticised "politicians who would rather import hydrocarbons from overseas than sustain jobs at home in the North Sea".
Will others follow? The "politicians" Ms Regan is attacking are principally in her own party but one suspects there might be a collective sigh of relief, even there, if principled pragmatism was to replace environmental populism, to be paid for in other people's jobs.
The whole Just Transition agenda needs focus and transparency. It should be possible by now for a First Minister to explain the strategy for transitioning to renewables and identify both the huge gaps to be filled and also the opportunities that exist.
If there is a decent story to tell, Scotland could be inspired by it. But what is it? At the moment, there is very little clarity and a great deal of doubt about whether the necessary steps are being taken to deliver what is promised.
Were the ScotWind licences sold off far too cheaply or were there bankable assurances in return about supply chain jobs, which was the promised quid quo pro?  A First Minister who is capable of answering such questions with credibility, rather than hiding behind "good news" press releases, is long overdue.
Knowing where we stand in reality, and what needs to be done, is an essential starting point. In short, how much of the work is really going to come here and what can we do about it?
A sensible First Minister will realise that it makes no sense to operate on the permanent assumption of the UK Government being a rival at best or enemy at worst. Much of energy policy is determined UK-wide and it makes sense to work with Whitehall to ensure that Scotland's interests are well represented.
On this, Kate Forbes has some positive form since she recognised the potential for the Cromarty Firth freeport from a constituency perspective, while her colleagues were resisting the concept through gritted teeth.  Inward investment for manufacturing, investment in grid infrastructure and UK-wide trading arrangements are all matters of shared interest which need to be approached positively.
A more reasonable First Minister might accept that Scotland sometimes loses out through rational appraisal rather than ingrained Whitehall prejudice and that the best way to get to the desired goal, such as delivery of the Acorn project, is through constructive engagement. Everything doesn't have to be about politics and positioning on the constitutional question.
We should be open to all technologies that can benefit our economy. It is unlikely anyone will come knocking with the ambition to build a new nuclear power station in Scotland, given the level of political hostility, but the idea anything which has the word "nuclear" in the title should be automatically taboo is absurd, particularly given our academic excellence in the field.
What all this adds up to is a change of mindset rather than of policies alone. Energy has been used as a battle-ground in the constitutional debate which does not create a solitary job or advance a single technology.  A First Minister with a degree of intellectual curiosity that transcends short-term politicking would go a long way.
Do any of the three fit that description?
Of course there are also huge opportunities for distinctive policy-making and creativity using the vast range of devolved powers.  For example, there is a lot to be said for setting up a publicly-owned Scottish Energy Company along the lines that the Welsh are now pursuing, to invest in renewables with the profits returning to the public purse.
Nicola Sturgeon's version founded on a familiar rock. It was all about headlines and expensive consultants without the background work having been done and so it perished in ignominy.  That is one political parable which could be learned from.
Recommended for you

So far, there are not many signs of a 'just transition'