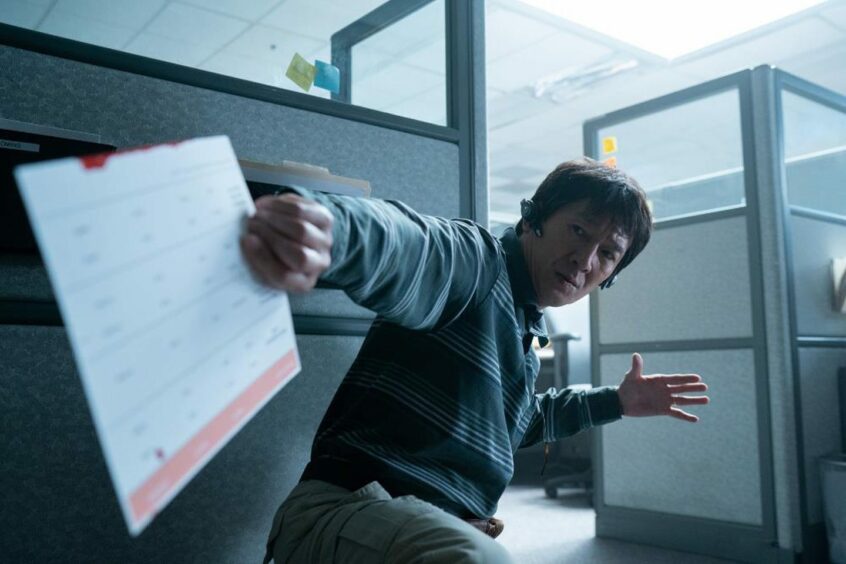 The IPPR (Institute for Public Policy Research) issued a statement recently accusing the UK Government of "neglecting green investment and risking the country's position in the global race to develop and deploy green technologies."
If you add the IPPR's view to that of the IPCC (Intergovernmental Panel on Climate Change) in which the UN secretary general, António Guterres, said: "This report is a clarion call to massively fast-track climate efforts by every country and every sector and on every timeframe. Our world needs climate action on all fronts: everything, everywhere, all at once" then you start to get a sense of not just how economically and industrially dim-witted both of Scotland's governments are but how incredibly irresponsible they are as well.
'Our world needs climate action on all fronts: everything, everywhere, all at once,' says UN chief @antonioguterres pic.twitter.com/q2xXFpeEKq

— UN News (@UN_News_Centre) March 23, 2023
Looking at our own backyard then, despite the political rhetoric, we must surely understand that Scotland is equally guilty as charged at having made little real progress in developing and manufacturing the technologies needed to deal with climate change and to achieve that elusive just transition. We do well in just two as yet still niche sectors namely, tidal energy and heat storage.
When one of the candidates for becoming Scotland's next First Minister visited Aberdeen and claimed they were going to turn it in "the European capital for Net Zero" I did wonder how on earth anyone could make such a claim that flies in the face of all this evidence and think they could get away with it.
But now with the release of the IPPR statement then of course he can't. Additionally a new documentary, BBC Alba's Baile na h-Ola (Aberdeen: When Oil Came to Town) looking at the legacy of the oil and gas industry concluded that there isn't one. The historian Jim Hunter summed it up perfectly: "And it (Aberdeen) wasn't really the 'oil capital of Europe'. It was a foreign base for a set of multinational corporations that were HQ-ed and controlled from far away and Aberdeen had no serious jurisdiction over all of that." Nothing much has changed.
One of the biggest problems is that whilst a lot of money is being spent by both governments in Scotland it's not actually producing anything of real worth. Building an "Energy Incubator and Scale Up Hub" simply does not cut it. We've tried this tactic before in Aberdeen. It didn't work.
I'm not sure what the ORE (Offshore Renewable Energy) Catapult in Glasgow has achieved. It was set up ten years ago and says it's "been at the heart of £667m worth of innovation projects" yet, we still don't have a company manufacturing offshore wind turbines! I think that's a failure not a success.
As to the Net Zero Technology Centre (NZTC) which was originally founded in 2016-17 as the Oil and Gas Technology Centre, I've tried very hard to be supportive of this initiative.
However, regardless of the fact that it's been involved in a large number of projects, helped commercialise a lot of new technology and runs an TechX Clean Energy Accelerator to support startups I have this overwhelming feeling that it's overall output has been of limited benefit to actually achieving the fundamental aim of building a Net Zero supply chain.
What concerns me most is the lack of focus. What the plain speaking economist Mariana Mazzucato calls "mission orientated" projects which are aimed at achieving a particular goal.
For example, the Scottish Govt has an ambition to export hydrogen but we don't manufacture electrolysers so lets put together a project that could perhaps involve a Scottish university, industry and experts from home and overseas and start to develop one. The rate at which new electrolysers are hitting the market now would suggest this isn't a pipe dream. But electrolysers aren't everything, we need solar cells, fuel cells, motors and energy storage as well other hardware if Scotland is going to be part of that group of countries that undertakes "climate action on all fronts".
The next First Minister really must get a grip on this issue. The IPPR statement and IPCC report should be a wake-up call. We can't afford to keep wasting time, effort and money on things we don't really need and start putting it instead into the things that are essential to playing our part in achieving Net Zero and critically for the NE of Scotland, to achieving what is currently a very elusive Just Transition.
There's a real danger that without doing something about this then instead of action on all fronts: everything, everywhere, all at once as António Guterres says is needed, Scotland will end up with achieving "not a lot, nowhere, never." We can't afford to let that happen.
Recommended for you

Should decommissioning still be a priority?