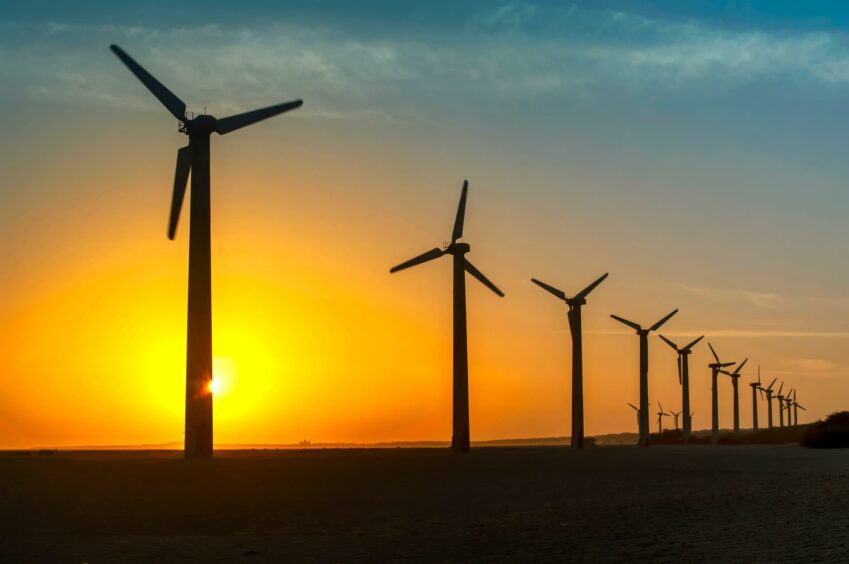 Talk these days about energy trends nowadays tends to focus on the crisis that has caught Europe and the West by storm. We overlook Southeast Asia at our peril.
To focus on one region at the expense of another prevents us from having informed discussions about our global energy outlook.
Obviously, and quite rightly, Europe scrambling for energy suppliers as it seeks to cut off its dependence on Russia has been momentous and fundamentally newsworthy.
It has led the European Union and the US to seek better relations in the Middle East and the easing of sanctions on Venezuela. It has even allowed new talk on tapping Iran's energy reserves.
However, by reducing our focus to these events precludes us from perceiving important developments taking place in Southeast Asia that could, and likely will, have radical implications for the global energy picture.
Growth plans
To begin with, Southeast Asia experienced the most rapid economic growth in the world in 2022.
It achieved an astonishing rate 5.1% GDP growth, when the global average was 3.2%. Such growth shows just why the region is so important for global economic growth in years to come.
With its economic ascendance, the energy needs of the region will only continue to grow. By 2030, Southeast Asia will be the fourth largest economic block, with energy demand expected to have tripled between 2013 and 2040. Such a status places it at the heart of the global energy transition.
With global ambitions to decarbonise, or at the very least render the economy sustainable for the environment, what happens in Southeast Asia will very much decide the success of these ambitions.
Southeast Asian countries are keenly aware of this and are stepping up to the plate. In 2022, there was a clear policy shift towards more ambitious targets and greater priority for the promotion of sustainable practices.
The region's commitment to green energy has acquired unprecedented momentum across both the public and private sectors. An estimated 45% of future global renewables and clean energy investments will be made in Asia and ASEAN.
Sky high
This forms part of a larger, positive trend, where Southeast Asian governments are setting ambitious targets for renewable energy.
Indonesia, the world's fifth-largest contributor of greenhouse gas emissions, signed a $20 billion agreement with the G7 in 2022 to phase out coal-fired power plants and boost investment in renewables.
The Philippines is set to leapfrog Vietnam as the main renewable energy producer in Southeast Asia. The country has an aggressive project development pipeline that will result in a 15-fold boost in combined solar and wind power by 2030.
In November 2022, Thailand announced its second updated nationally determined contribution, which showed a more ambitious target to reduce its greenhouse gas emissions by 30‑40% from the projected business-as-usual level by 2030.
This comes off the back of Thailand announcing the implementation of its innovative Bio-Circular-Green (BCG) economic model in 2021. This aims to combine Thailand's sustainable push with investment promotion policy to attract more interest in the sectors where the country already has advantages.
Since the majority of these actions are underreported, events like the upcoming Future Energy Asia, the region's leading energy transition forum, set to take place in Bangkok on May 17-19, are incredible opportunities for the world to see the important commitments and developments taking place in the region and take stock of how they can participate.
Foreign investment
Especially this year, where Future Energy Asia will host a Ministerial Energy Forum that will include key figures from Southeast Asia and beyond. This will generate strategic and technical insights to help shape the short, medium, and long-term energy policies that will define the decades to come.
As Southeast Asia pushes aggressively to both meet its growing energy demand and do so sustainably, it is more important than ever that it continues to attract foreign investments to meet these targets.
Such spending should not be thought of as goodwill but in fact have incredible profit potentials with a high return on investment (ROI).
In its Southeast Asia's Green Economy 2022 Report, Bain & Co. estimated that solar and wind power generation would produce $30 billion a year in revenue in the region by 2030.
It is high time that we stop placing Southeast Asia in the fringes of our discourse around the global energy outlook and transition.
Updated on April 12 to correct dates for the Future Energy Asia conference.
Recommended for you

CVC investment in clean energy start-ups reaches record-high