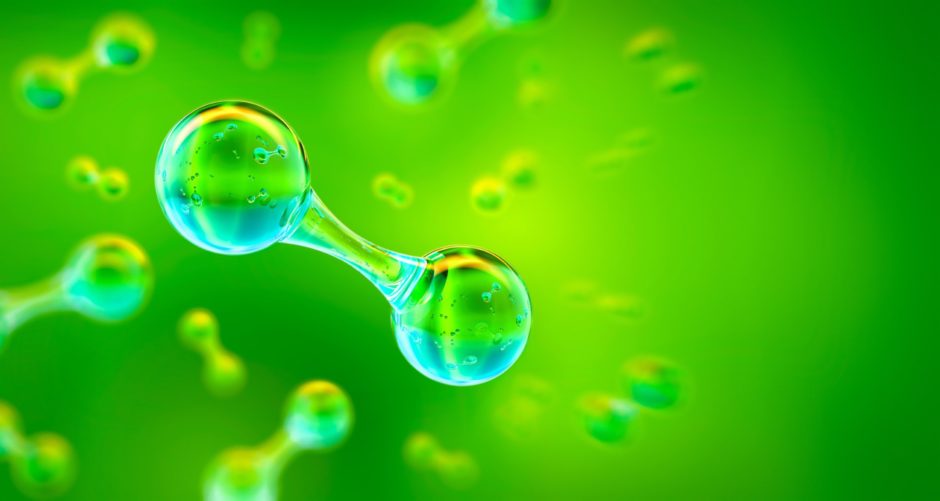 Despite economic and political instability being a key narrative of 2023, the devastating effects of climate change are ever more prevalent and intense, from cyclones and floods to droughts and heatwaves. The war in Ukraine has highlighted the importance and urgency for increased levels of national self-sufficiency and energy security due to soaring energy prices, in turn fuelling greater urgency for climate action and a greater incentive to increase investment in sustainable energy.
Many governments are understandably seeking to provide energy security, stable power prices and sustainable employment on top of decarbonising their energy systems. In Europe we have seen a desire to move away from natural gas, but there is also a need for reliable, dispatchable or baseload power. We have seen a reduction in French nuclear energy, Germany is reducing its reliance on coal, hydropower is dropping in the Nordics due to reduced rainfall and Asia is moving away from dependence on coal. In the UK, there are examples of multi-year lead times and significant costs to access higher power. If we want to support the increased electrification of our energy systems and enable high growth companies, we need the right infrastructure to match the pace of our growth.
Hydrogen is increasingly recognised by most companies and governments as playing a key role in enabling this energy transition. At the very least, converting the legacy hydrogen industry, used in producing ammonia and fertilisers, to green production methods will create emission savings. Across our global energy systems, we are likely to benefit from big gains in efficiency over time from electrification and technology improvements, but in parallel we will need to reinforce power grids that are coming under increased demand from this transition. As we seek to reach 100% removal of emissions, we will need another energy vector, a green molecule. Hard-to-decarbonise industrial sectors account for around a third of our energy system and more than its share of global emissions. Hydrogen has a significant role to play in many of these hard-to-abate sectors; industrial, distributed power, heavy transport and shipping. This is a huge opportunity. The International Energy Agency (IEA) estimates we may need as much as 3,585GW of electrolysis by 2050, from a cumulative installed base of around 1GW globally today. Despite hydrogen and fuel cells having existed for decades, scaling the technology is the biggest challenge we face today.
As a licensing business, Ceres has deep expertise in electrochemical technology, and we seek to embed technology with partners who bring expertise in industrialising products for mass production on a global scale. Ceres is proud to be a UK business and we employ 600 people across two sites in the UK with an increasing number across the globe. Although we do not directly benefit from UK or international funding, due to our licensing business model, we access funding globally from the scale up of our partners manufacturing as we transfer our IP. This enables speed to market through localisation of skills, manufacturing capacity, and supply chains across the globe. We have seen this with existing partners such as Bosch in Germany and Doosan in South Korea, both world-class manufacturing companies with ambition to scale. As with other green technology like solar, wind and battery technologies, sufficient incentives will be the key to driving the scale needed to get down cost curves and ensure we transition tomorrow's technology into the infrastructure of today.
Despite the momentum on global market sentiment, policy and growing corporate activity, capital is still not flowing at the scale needed. Only 4% of announced clean hydrogen projects are under construction or have reached Final Investment Decision according to the IEA Global Hydrogen Review 2022.
This highlights the need for policies to mitigate investment risks in projects across the hydrogen value chain and facilitate access to finance as is it essential to accelerate deployment of technologies at scale and pace. Pressure on conventional fuels has hastened a response from policy makers. In Europe we saw RePower EU's ambitious plans and strong financial incentives to move away from the reliance on gas and support the deployment of green hydrogen alongside other green technologies. In the US, the Inflation Reduction Act, signed into law last summer saw a record $369 billion (and the rest) earmarked for energy and climate change policy which took many by surprise in its scale. We expect to see others follow suit across Asia in China, Indonesia, Japan, Korea and even India, which is now setting ambitious plans to be a net exporter of green steel and ammonia. North America and India are significant opportunities for us, with new or existing partners.
Countries have previously had to contend with the energy trilemma – where energy cost, security and emissions are in tension. They now all align where clean energy (with hydrogen electrolysis, fuel cell and energy storage technology playing a key role) will be the most secure and affordable energy source into the future. This is a global challenge and if we want to have a real impact on climate change, technology alone is not enough, we must work with partners to scale globally and at pace.
Recommended for you

X-Academy predicts 73,000 uptick in energy jobs by 2030