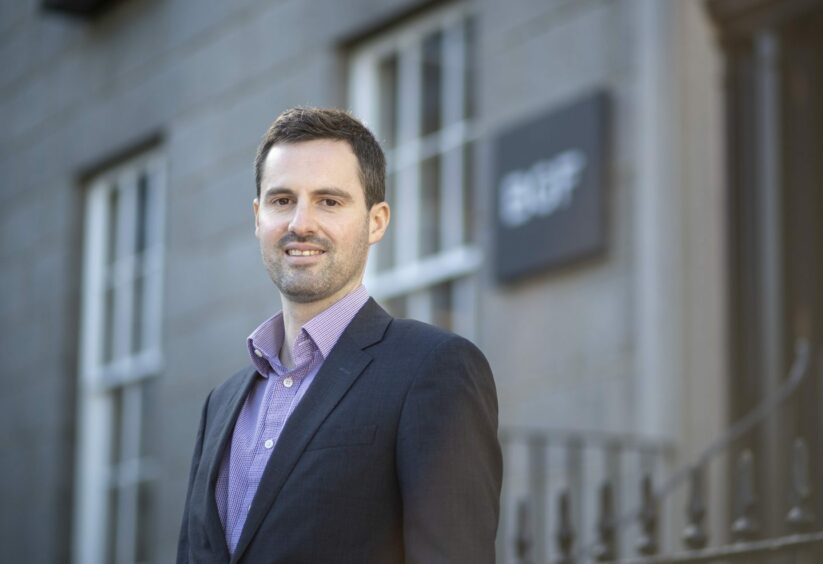 Navigating change can be hard, especially when it's change that requires significant upfront investment in a sector as critical as the energy industry.
In the north east, the pressing requirements of the green transition means that many ambitious firms in the energy sector are seeking to reskill workers, adapt services or acquire adjacent businesses at a time when they are also facing unprecedented uncertainty thanks to wider economic and geopolitical headwinds
The changes required of the energy industry are typically capital intensive, which in itself can be a challenge for several reasons, namely a lack of company understanding of investor funding cycles or not knowing which finance options are best suited to a particular business.
Growth capital is one area of the investment ecosystem that can support the energy sector on its path to net zero. This form of funding simply means money to help businesses expand.
Organisations seeking to enter new territories, expand product and service offerings, increase production capacity, or embark on an acquisition trail, to make those transformative changes at pace, will need investment and support, which is where growth capital comes into its own.
If energy businesses are to attract investment, it's essential that the region's world-class expertise and innovation are not underplayed and companies must retain confidence in their work and their role in driving forward the energy transition in Scotland and beyond.
In my experience, via BGF's work with two Aberdeen-based portfolio companies, FrontRow Energy Technology Group, which specialises in technology and expertise for driving down costs in the oil industry, and Isol8, a leading oil and gas services firm, there is a real shift to late life well management and abandonment – particularly in the North Sea.
Within this, plug and abandonment and intervention operations are areas where we expect long-term growth and where Aberdeen continues to have world-leading expertise.
At the same time, internal sustainability has become a more important focus in both oil and gas, and renewables, as well as sustainability of supply chain management which has the potential to create a plethora of new opportunities.
Sometimes it feels like these positive elements can be lost in the wider debate about the future of the North Sea. We work collectively in Scotland in favour of green energy and sustainability.
However, we cannot abandon an entire sector, particularly one that can significantly support efficient development and adoption of newer energy sources. To name one example, the wealth of knowledge gathered working offshore can support the successful establishment of offshore wind farms, from planning to build to conservation.
Of course, this transition is undoubtedly a challenge, but there are also significant opportunities for companies and investors, if they can align their goals. More diversified revenue and customer bases can lead to increased shareholder value, and from a business perspective it can also remove cyclical risk, creating resilience.
When it comes to north east businesses, we have found BGF's minority investment approach offers a route to finance that doesn't compromise the core of a business as it evolves, and avoids the complications that can arise if they become beholden to the funding cycle demands of a majority investor.
As the transition continues at pace, companies are seeking a number of routes to finance, but it is critical they find a partner that shares their vision and understands the complex demands of the ever-evolving energy sector.
As this change continues, now is a prime time for energy companies to actively consider the financial options available to them to best leverage the wealth of opportunities that do exist.
Recommended for you

Scottish energy minister lambasts 'tone deaf' Labour North Sea policy