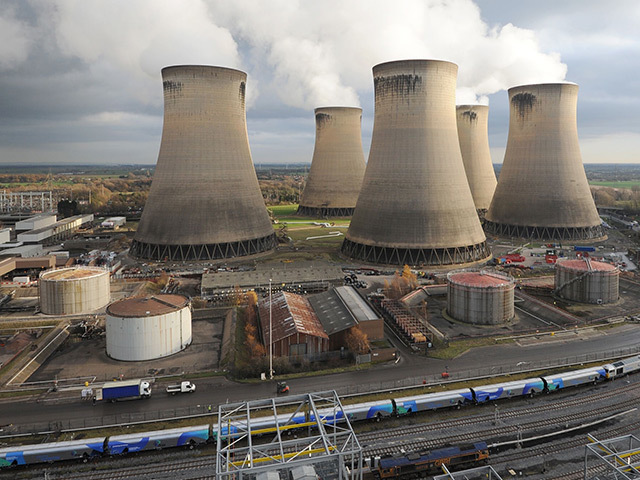 Like most people I try hard to be optimistic at the start of a new year. Invariably though, my optimism lasts about a week, sometimes two weeks but rarely survives beyond the end of January.
This time round though I think I'm going to have difficulty summoning up any optimism at all.
Having read about Marathon's exit from the North Sea to go shale hunting in the US, read Osborne's Autumn Statement, learned that Chevron doesn't believe that its Rosebank project can "currently offer an economic value proposition" and that basking sharks and a rocky seabed had contrived to kill off Scottish Power's offshore windfarm project near Tiree, and the European Offshore Wind Deployment Centre project remains compromised by Donald Trump, what might there be to get excited about in 2014?
Well, one piece of good news is that, according to the International Energy Agency (IEA), global oil demand is going to grow by 1.2million barrels per day this year to around 92.4million bpd.
This, the agency believes, is because of quickening demand growth in OECD countries primarily, the US.
However, it is non-OECD economies that are forecast to lead oil demand growth.
The UK and others in the OECD, excluding the US, will probably see less demand growth.
On the supply side, the IEA say that non-Opec supplies rose by 470,000 bpd in November to 56.16million bpd. The biggest improvements were apparently in North America and the North Sea.
So what should this tell us about the UKCS? Well, despite my determination not to be optimistic I still see the UK sector as a major opportunity.
OK, there are issues over competitiveness in terms of winning funding, availability of personnel and a host of other issues, but rising demand presents opportunities and the industry should be prepared for that.
Remarkably for me I'm also a little more optimistic about technology.
Not that I'm expecting a sudden surge in R&D funding especially from that useless, visionless bunch down in Westminster.
Nor indeed am I anticipating that the ITF (Industry Technology Facilitator) will suddenly burst into life and do what it's supposed to do.
I am, however, very encouraged that funding has been found to support new and innovative production technologies such as the autonomous buoy-based system developed by Richard Selwa at UPB.
It is this sort of lateral thinking which the industry in the North Sea in particular needs to ensure we can maximise production.
Although I certainly wouldn't discount the possibility of further large finds, the small field will become an ever increasing feature on the UKCS.
Next, we need the technology to enable much more cost effective exploration especially when it comes to drilling.
Somewhere in my attic I have some drawings and a report on how to build a seabed-based drilling system.
Maybe I should dig them out because, to match small field production technology costs, we will need small field drilling technologies as well.
Well that's my argument.
On the topic of new technology, however, I am saddened but not at all surprised that DECC has awarded funding to develop a carbon capture and storage system at the Drax power station to the French company Alstom, and BOC which is owned by Linde Group of Germany.
As far as I'm aware, it is Linde that will be providing their carbon capture technology through BOC.
I'm saddened, because while I'm not the greatest fan of carbon capture and storage primarily because it will increase the cost of generation, this was an opportunity for UK industry, but which summarily failed to chase.
That said, I'm not that sure which British companies could have actually chased after this market. What have we got left that could do that sort of stuff?
Oh dear. I'm being pessimistic again. Sorry.
Actually, while I'm talking about industrial capability, I'd like to refer readers to a truly excellent piece of work on industrial policy written by someone I'm proud to call a friend – Norman Smith.
His paper entitled "Industrial Policy: Lessons from the North Sea" was written for the Civitas Review and is available from its website at
http://www.civitas.org.uk/pdf/CivitasReview10-2v6.pdf
While much of what Norman writes is related to his experience in the oil and gas industry as director-general of the former Offshore Supplies Office, he does make some useful comments on the wind sector.
Notably, he quite rightly criticises the UK Government for failing to develop a UK wind technology sector; an issue that Energy's editor has also highlighted on various occasions.
In a release from Civitas, Norman says: "the UK was ill-prepared to take advantage and now only 30% of the parts and services for offshore wind developments, which are heavily subsidised by the British taxpayer, come from domestic suppliers.
"There no longer is a purely domestic option, though if action had been initiated a decade or more ago, there could have been."
Sounds familiar doesn't it?
Norman suggests though that Westminster should set up a "commercially-minded specialist government unit that can identify opportunities and limitations and take action to address them at an early stage" and that "It is vital to start developing a supply chain before any period of rapid growth".
This all makes perfect sense but I really find it difficult to imagine any UK government considering such an idea. Their ideology doesn't permit it.
However, a good reason for being optimistic is that people who know what they're talking about are bringing this and similar issues to the public's attention and perhaps that will have some impact.
Finally, I'll touch on shale gas.
Does anyone have any real idea as to how much shale gas is actually recoverable in England and Scotland or elsewhere in these islands?
I don't believe they do so why all the hype? At best the picture is partial.
Why not keep quiet and stop getting certain newspapers and politicians overly excited until enough exploration holes have been drilled and we have some decent data sets to play with.
At the moment we're at the mercy of the SWAG! The Scientific Wild Assed Guess.
A Happy and Prosperous 2014 to you all.
Recommended for you

NZTC launches first round of Clean Energy Start-up Pitch Battle