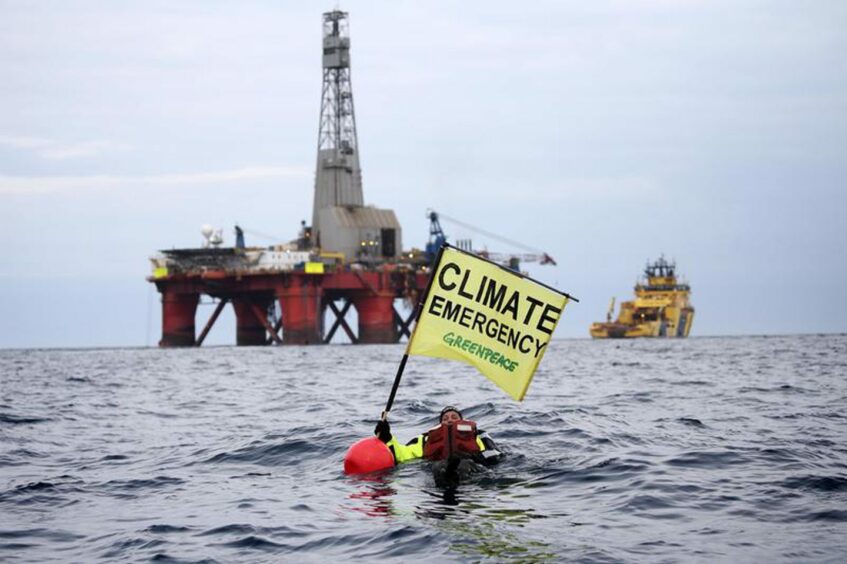 Most of us involved in energy are aware of the alleged Big Oil claim that higher hydrocarbon profits are necessary to provide the means to finance the Energy Transition.
To quote NGO major Greenpeace: "That would be like eating more to have the energy for the diet".
And it seems that the situation has worsened rather than improved in the course of 2023 as oil and gas prices came under heavy and sustained downward pressure.
Broadly, Big Oil has shown signs of reversion towards boosting its core hydrocarbons business, with shareholders pushing for fatter dividends and rising share prices rather than green commitments.
The more modest returns possible from the power sector or even biofuels are apparently not to the taste of some majors.
Witness Shell trying to get shot of its retail energy business; the company really wasn't interested in serving the needs of domestic customers; having swallowed several small UK power and gas suppliers driven to the wall during the recent price crisis.
Majors stand accused by NGOs of caving into investor pressures because the easy changes such as portfolio shifts from oil to gas or side activities in floating offshore wind are quickly reaching their limits or now require more massive investments.
Well, in June, Shell's (LON: SHEL) CEO Wael Sawan did state that shareholder distributions would rise to 30-40% of cash flow from operations, up from a previous target of 20-30% and that the dividend would increase 15%.
Let's look at BP (LON: BP) whose current group CEO Bernard Looney took the wheel in February 2020.
Much of its stock is split between American and UK hands. This is important as BP straddles two different business cultures.
While renewables and other low carbon energy solutions make up about 30% of total capital expenditure at European majors, it is less than 10% in the US.
Now, in August 2020, Looney made a commitment to slash oil and gas production and pour billions of dollars into clean energy as part of a major strategic overhaul.
He said he was planning a 10-fold increase in annual low carbon investments from buttons to $5billion by 2030 in an attempt to deliver on its promise of net zero emissions by 2050.
Increased 'transition' business spending
In February this year it announced plans to increase spending on its five "transition" businesses, biofuels, convenience, charging, renewables and hydrogen, from 30% of group capital expenditure in 2022 to 40% by 2025 and 50% by 2030.
But did the company say it was cutting low carbon investment as a proportion of the rising capital expenditure commitment?
That's not clear to me; however, I understand that the low carbon commitment is in fact intact. Witness the massive green hydrogen investment BP is poised to make in Western Australia.
NGOs need to understand that H2Kwinana involves serious money.
Throwing 'petrol on the fire'
However, in a move that unquestionably angered the NGOs, BP cut its emissions pledge and also disclosed plans to boost oil and gas production targets over the next seven years.
And just last month, Looney chucked more petrol on the fire he had ignited with the NGOs by stating that the major would not invest in green energy schemes unless they were profitable enough, citing costs inflation rendering a string of offshore wind farms apparently unviable.
I'm not clear that his claim holds water especially given the various oil price crashes he has lived and worked through where every barrel produced could make a loss.
Not even Norwegian parastatal Equinor, Big Oil's undoubted green energy and carbon sequestration leader, comes anywhere near NGO expectations despite the Norwegian parastatal being among the world's largest offshore wind investors.
The NGOs seem mostly chosen not to work with and progressively pressure such companies into an accelerating transition. Only Bellona of Norway appears to understand European Big Oil's transition approach. Just Stop Oil wants it killed stone dead in an instant.
'Enlightened' oil firms to lead the charge
Large listed corporations have a long track record of hoodwinking the public, Big Oil among them.
That is simply no longer acceptable.
At least European Big Oil seems to understand that better than its US cousins and the national companies that absolutely dominate global oil and gas production and mostly don't.
Perhaps companies like enlightened Equinor (OSLO: EQNR) and even BP can become accelerated transition role models for the rest of Big Oil to follow before it is too late.
Unless someone has a better idea!
Recommended for you

Rosebank approval was 'litmus test' for UK offshore sector