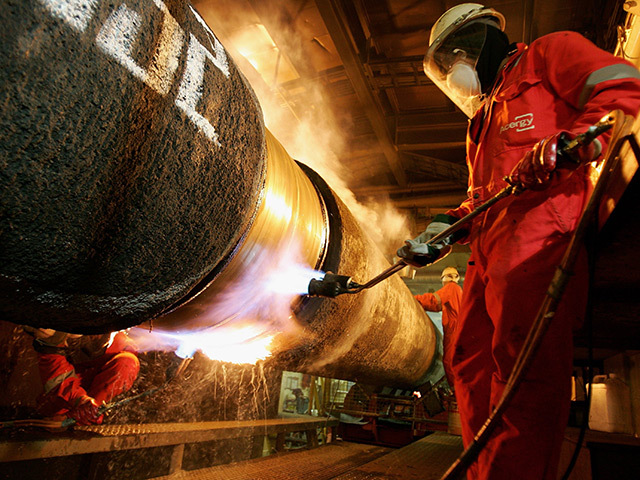 Both the Editor and I wrote in last month's Energy about the ongoing decline on the UK Continental Shelf (UKCS), particularly in relation to production and exploration.
There was no official response from the Department of Energy and Climate Change (DECC), to the best of my knowledge, but Malcolm Webb of Oil and Gas UK issued a statement, asking for more tax concessions, as usual.
I believe we have to be realistic about what is happening on the UKCS. It is a very mature province. We have had offshore exploration since 1965 – nearly 50 years ago – and production for over 40 years.
It should not be surprising therefore that both production and exploration have declined. The main challenge, in my opinion, is to slow the rates of decline. Reversing them is unrealistic, except possibly for a very short period in the near future.
Norway is doing significantly better but again we have to be realistic about the reasons for that. Some of the comparisons which have been made over the last few weeks are silly and superficial.
Norway has a population of about 5million, compared with 60million in the UK. Long ago, they decided to have a policy of a moderate rate of development, which almost inevitably meant that their oil and gas reserves would last much longer than those of the UK. That has not really happened with Norway's oil reserves but it has with gas.
Exploration licensing offshore Norway has also been much slower and more cautious than on the UK. The best example of that is probably the Barents Sea, where there has been a lot of environmental opposition to drilling.
A consequence is that much of the Norwegian Continental Shelf remains to be explored, unlike the UKCS. It should not be surprising therefore that the recent exploration success rate offshore Norway has been much better than here, though oil giant Johan Sverdrup was located in a mature acreage area.
Also, Norway has relatively little need to consume domestically the oil and gas produced. Most electricity – over 95% – still comes from hydro plants.
The many references to Norway's very substantial Oil Fund are understandable in the context of the Scottish Independence referendum later this year but unrealistic in relation to the economic situation of the UK in the 1970s. Britain was not in a situation to set up a similar fund at that time.
UK oil and gas production have both halved over the last decade. Norwegian oil production has also fallen by a similar magnitude but is currently more than double the UK rate. However, Norwegian gas production has doubled over the decade and is now greater than the country's oil production; and also nearly three times UK gas output.
I receive e-mails most working days from the Norwegian Petroleum Directorate (NPD) – in English – who provide an excellent information service, including drilling results and well approvals. In contrast, it has become very difficult to find out from DECC what is happening on the UKCS.
The department revamped its website last year but it is now much worse than it was, particularly in relation to financial information such as expenditure and tax revenues. Why? Is it the serious shortage of manpower or something more insidious?
DECC approved nine new fields in 2013. Most of those are small, with the notable exceptions of Mariner and Kraken. There were 12 start-ups during the year but all are small and will do little to slow down the decline in UKCS output.
According to Wood Mackenzie, only 100million barrels oil equivalent have been discovered on the UKCS over the last two years, which is equivalent to only 10% of what was produced. In contrast, the Norwegian average has been about 50%.
The number of exploration wells offshore Norway in 2013 was the second highest ever and 20 new discoveries were made during the year. There is now obviously much more exploration interest in the NCS than the UKCS.
Continuing decline in UK production seems inevitable. Sir Ian Wood's recent report puts forward various proposals for improvements which should help but I believe strongly that we have to be realistic and accept that the golden age of the UK North Sea is over.
We shall still be producing oil and gas in another 20 years but it will be on a very small scale compared with the 1970s and 1980s.
Tony Mackay is MD of economists Mackay Consultants
Recommended for you

TotalEnergies said to seek sale of Greater Laggan Area