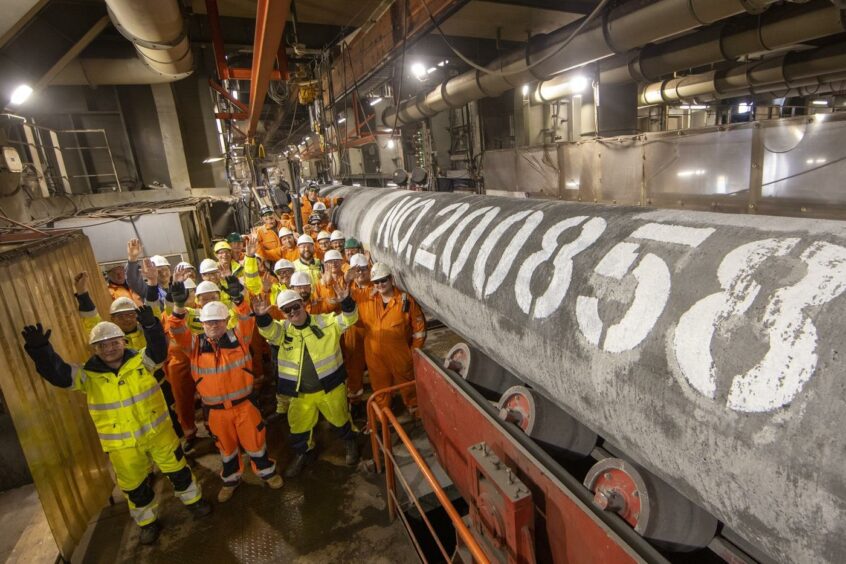 The security of subsea pipelines shot to prominence following sabotage of the Nord Stream and Nord Stream 2 pipelines in September 2022. It has returned to the news with the suspected sabotage of the Balticconnector pipeline on October 8, 2023.
Once thought improbable, the possibility of sabotage is now part of the industry scene, one that demands immediate safeguards for these underwater highways. This applies not just to pipelines of course. Power and telecom cables below the ocean surface also constitute a vital part of our global infrastructure.
Both before and after the Nord Stream incident, think tanks including Policy Exchange and The Hague Centre for Strategic Studies, and subsequently the Scottish Affairs Committee and NATO Science and Technology Committee, have all examined how susceptible this infrastructure is to sabotage.
To ensure the safety, integrity and longevity of these pipelines, we employ a risk-based strategy. Our existing methodologies and tools can also be used to assess the security risk. However, sabotage is a real and present threat, one without a clear identity or method of operation, making it notoriously difficult to assess.
Unique challenges
The 'who', 'when' and 'how' of sabotage are not clear before an event, limiting our ability to prepare. The 'who' may range from a lone wolf to a well-organised, state-sponsored perpetrator. The 'how' could be a small device placed using off-the-shelf equipment or could be a sophisticated military type device.
The 'what' is a little clearer, as targets are less likely to be small tiebacks or interfield lines, and more likely to be infrastructure of national importance such as interconnectors and trunk lines. There are a small number of these strategic assets upon which we depend for our energy supplies, and their destruction would cause the most impact.
There are unique challenges to protecting offshore pipelines, given their great lengths and remote locations. At one time we considered their inaccessibility our greatest protection, but civilian and military technological developments have made the world – and the seabed – a smaller place.
The first line of defence is provided by government and military intelligence. Their success in identifying and disrupting potential sabotage attacks is rarely visible to civilian populations.
But what can asset owners and operators do? There isn't a single silver bullet that can remove the risk altogether. Instead, a combination of barriers can be employed, where each additional mitigation draws the net a little tighter in one area, making it harder for the perpetrator to get through the armour.
Hide and camouflage
Physical protection, through rockdump or camouflage through burial under the seabed, would make infrastructure harder to find and impair. However, doing this retrospectively over a long pipeline may be impractical.
Patrol and survey
It is likely that the devices that harmed the Nord Stream pipelines were deployed in advance and detonated remotely. Guard vessels can act as a deterrent and frequent surveys can help identify any suspect objects.
By combining these two functions using a dedicated or small fleet of Autonomous Surface Vessels to permanently sail the pipeline route, the asset would be frequently surveyed, whilst also looking for surface threats at relatively low cost.
Listen and detect
Automatic Identification System (AIS) signals, an already off-the-shelf option that facilitates monitoring of shipping, could be used to watch for any unusual or suspicious traffic. However, signals are not always dependable, and it is easy for vessels to turn them off if they do not wish to be seen.
Passing ships can also be monitored by listening for noise using fibre optic cables, which may be either existing communication lines or bespoke for the asset. This technology has been successfully used for onshore pipeline protection from third party interference. There is still development needed for it to be ready for subsea use, and it would likely only be cost effective for new assets, which brings us to the design of new assets with new security risks in mind.
Designing with security in mind
The new world security risks we now face will begin to shape the blueprint of future pipelines. It may be that security considerations are the additional argument that move the dial towards burial.
Or, it could be worth considering a fibre optic cable to listen to vessel traffic, installed at the same time as the pipeline, or even as part of the pipeline.
All of these mitigations will go some way to preventing future security events. In the event that deterrence fails and malintent is detected, a military response is required.
Encouragingly, the United Kingdom is commissioning two dedicated surveillance vessels to guard these underwater lifelines, the first of which, RFA Proteus, will be operational by the end of this year.
We can certainly hope that there are no further instances like the Nord Stream and Balticconnector events, but pipeline operators have a key part to play in reducing the risk of this threat.
Recommended for you

We must look before we leap with hydrogen and transport