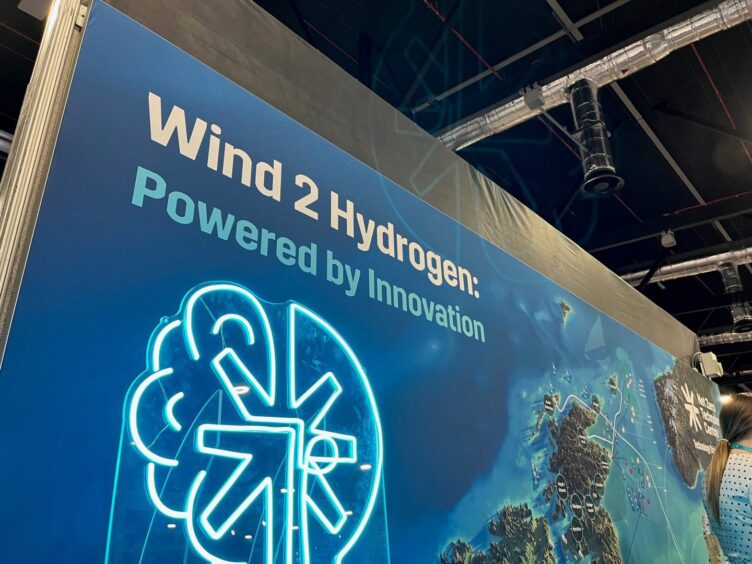 This week hundreds of delegates will gather in Aberdeen at the Scottish Hydrogen and Fuel Cell Association annual conference to promote Scotland's burgeoning hydrogen industry.
There is already much to celebrate in this field, with the Scottish Government bringing forward more than £100million, including a £90million Green Hydrogen fund, to support growth.
Such significant support reflects the scale of the opportunities hydrogen affords not just to Scotland's energy sector, but also to its wider economy. A target of producing 25GW of energy by hydrogen by 2045 could support more than 300,000 jobs, while capitalising on our potential as an exporter of hydrogen could generate as much £25 billion per year over the same timescale.
The question now is how we kick on and deliver on Scotland's potential to be a hydrogen superpower – and that is something we cannot achieve alone.
The primary hurdle facing the hydrogen industry is one of geography and infrastructure. Major hydrogen energy producers, such as Scotland, are often geographically removed from the primary market for hydrogen energy itself, particularly mainland Europe.
The fundamental question is how to connect these two groups – bringing the product to market – so we can produce, deliver and use clean energy, while also realising the significant economic benefits it brings.
The Net Zero Technology Centre's proposal for the Hydrogen Backbone Link (HBL) would overcome this hurdle, allowing hydrogen produced in Scotland to be delivered to market in Europe.
It is estimated that the new pipeline could enable Scotland to meet up to 10% of Europe's projected hydrogen import demand by the mid 2030s, simultaneously helping the Scottish Government meet its green export ambition and facilitating continental Europe's industrial decarbonisation as well. In short, it would reduce global emissions, create jobs and support economic growth.
But, as the delegates gathering in Aberdeen this week well know, if we are to fully seize such opportunities, we need to act without delay.
Firstly, while their support to date has been welcomed, there is still an urgent need for both the UK and Scottish Government to continue to create conditions necessary to drive projects such as the HBL forward, including further investments or even partnerships. The estimate of the HBL installation, for instance, is £2.7 billion, and – even with a predicted yield of 6% at a transportation tariff of 32 pence per kilo of hydrogen – businesses need reassurances and stability to deliver investment at scale.
Secondly, there is the question of wider government-to-government relations internationally. Creating a viable hydrogen market requires a pan-European solution and cooperation across seas and borders. As well as the physical infrastructure, we also need to get correct and shared rules and agreements in place for this exciting but nascent market.
Governments, informed by industry experts, need to urgently agree to common standards and shared regulations, ensuring there are no artificial barriers to hydrogen export, and that it can be brought to market safely and efficiently. Without this, there is a risk the physical infrastructure becomes redundant and, even before we reach that point, that investors will be reluctant to come forward.
By quickly and decisively overcoming these two challenges, we can grow a game-changing industry and create an environment for Scotland to become a hydrogen superpower. If we can achieve that, we can be certain there will be even more to celebrate when the Scottish Hydrogen and Fuel Cell Association meet again in Aberdeen next year.
Recommended for you

Ørsted and Centrica executives elected Hydrogen UK co-vice presidents