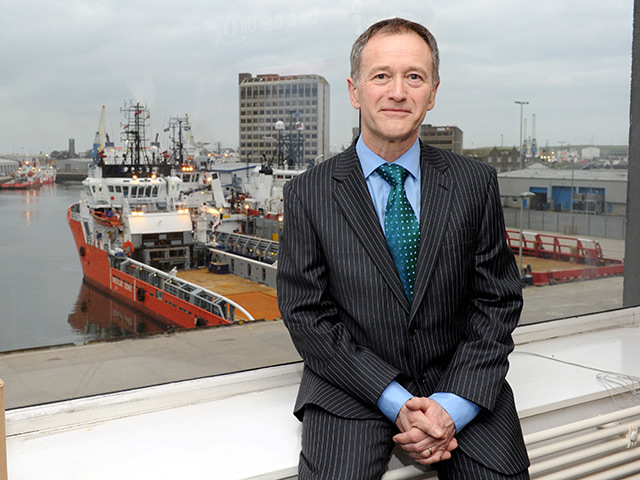 The oil and gas industry enjoyed a seminal moment late last month.
Alongside the announcement of Sir Ian Wood's final report on the future of the North Sea industry on February 24, Oil & Gas UK launched its annual Activity Survey, a compilation of the latest data supplied by all exploration and production companies operating in Britain.
The Oil & Gas UK Activity Survey shows our members' investment, production and exploration plans, and has, for over 10 years, provided an authoritative overview of industry performance, trends and forecasts.
We launched this survey across the UK via a roadshow of breakfast events throughout the country starting in Aberdeen and moving through London, Newcastle and Norwich.
At these events, we presented the Activity Survey assisted by speakers from Wood Mackenzie, CNR International, GDF Suez E&P UK and Oil & Gas UK, explaining more around Sir Ian's proposals and the opportunities and challenges facing the industry.
While the survey shows there is still great potential and plenty to play for, make no mistake – the UKCS is facing stiff and growing competition from many international offshore regions and needs to step up its game if it is to make the most of the opportunities facing it.
Sir Ian's ambitious report calls for Government and industry to take a fresh approach, working much closer together to maximise recovery from the UKCS supported by a new independent arms-length regulator to help revitalise exploration, improve asset stewardship and encourage a more coherent approach to regional development.
This review is essential reading for anyone involved in the industry. 2013 had the potential to be a transformational year – we saw the highest ever capital spend on the UKCS, however, with latest figures illustrating the tough state of exploration in Britain's waters, now more than ever – we cannot afford to be complacent.
UK offshore oil and gas has made an immeasurable and vastly underestimated contribution to the UK economy and the challenge is to sustain this benefit as the basin matures.
The industry remains the country's largest industrial investor, paying more tax into the Exchequer than any other corporate sector and with the potential to deliver huge economic benefit for the UK over the coming decades.
The energy we extract from the UKCS, the thousands of companies in the supply chain that support us, the technology, skills and services developed domestically and exported to more than 100 countries are testament to what we have achieved.
Oil & Gas UK's Activity Survey, together with the timely Wood Review, addresses what must be done in 2014 in order to maximise economic recovery from this country's indigenous resources and there is no time to lose. We need to implement these changes without delay – the clock is ticking.
Mike Tholen is economic & commercial director at Oil & Gas UK Economic
Oil & Gas UK Activity Survey key points
INVESTMENT
In 2013, the UKCS experienced the highest rate of investment for more than three decades at £14.4billion.
This is expected to fall to around £13billion in 2014 and decline further to around £7billion by 2016 to 2017, unless the rate of maturing new developments increases.
In 2013, 10 new fields requiring £8billion of investment and delivering 0.46billion boe over time were sanctioned and an additional 26 brownfield developments of varying sizes were also approved.
Currently, a total of £39billion of investment is approved on the UKCS; £27billion is on new fields while £12billion will be spent on existing assets.
There is the potential for another £35billion (2.7billion boe) to be invested in projects with a 50% or greater chance of development. However, all of these projects are sensitive to any cost increases, not least from drilling; vessel; and floating, production, storage and offloading (FPSO) costs.
A further £20billion (1.3billion boe) of investment is being considered in projects that currently have a less than 50% chance of proceeding.
43 new field developments (2.7billion boe), ranging in probability of proceeding, are currently being evaluated.
Just under half (21) of these potential new field developments are less than 20million boe in size, while 10 have recoverable reserves in excess of 100million boe.
109 potential incremental projects (1.38billion boe) are also being evaluated by companies.
More than half of all investment in 2014 is in receipt of a field allowance, demonstrating the effectiveness of these allowances.
Further new opportunities, including a number of high pressure high temperature (HPHT) discoveries, need to be rapidly matured to avoid a major decline in activity.
OPERATING COSTS
Operating expenditure rose to £8.9billion in 2013, £0.5billion higher than anticipated. This is the highest annual expenditure in real terms in the life of the UKCS.
Operating costs are anticipated to rise further to around £9.6billion in 2014, with asset integrity and maintenance, production efficiency, general productivity and cost pressures being contributory factors.
Average unit operating costs (UOCs) have now risen to £17/boe and the number of fields with a UOC greater than £30/boe has doubled over the last 12 months. This trend is unsustainable.
To stem the rise in UOCs, industry must do more to boost production and control the growth in costs.
Based on current metrics, an increasing number of assets will be unviable in the event of any prolonged fall in oil and gas prices.
Recommended for you
X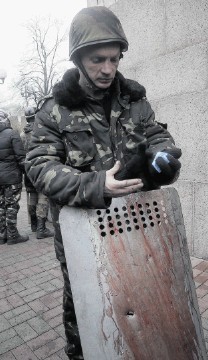 Ukraine's uncertain future casts shadow over gas deals