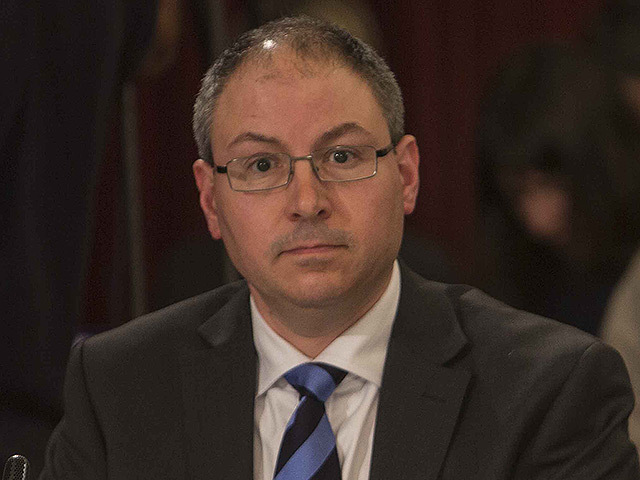 Writing exclusively for the Press and Journal, managing director of helicopter firm Bond Offshore Luke Farajallah explains why the 2009 Super Puma disaster means he will never stop striving to improve safety for his company's passengers
There's an interactive chart in our office that shows the east coast of Scotland, the North Sea and the coast of Norway.
I can follow, mile by mile, the progress of our helicopters as they transport men and women to some of the most difficult environments imaginable.
Every day I think of the hundreds who travel across the North Sea to ensure oil and gas are pumped back to the mainland to keep our cars and central heating running – talented and skilled workers who support one of the mainstays of the UK economy, our vital oil and gas industry.
Every single one who flies with us is in our hands, our responsibility, in our charge.
On April 1, 2009 Paul Burnham, Richard Menzies, James Costello, Vernon Elrick, Brian Barkley, Raymond Doyle, Warren Mitchell, Gareth Hughes, Nairn Ferrier, Mihails Zuravskis, Nolan Goble, Leslie Taylor, Alex Dallas, James Edwards, Stuart Wood and David Rae didn't return home.
They were our responsibility. We must never forget them.
I am like many others who stop and look up when a helicopter passes overhead. It has been that way since I was a child, and it is that fascination that drives me to want to build a business that, above all else, is as safe as we can make it.
That's why I came to work for Bond Offshore in late 2012. Whenever I fly offshore I feel completely secure that I am in the hands of professional pilots, and that the helicopter has been thoroughly checked by skilled engineers.
My main emotions last week were sorrow and regret.
Sorrow for the lives lost, sorrow for the grief and sorrow for the suffering of the families who are missing a husband, a father, a son. It is impossible to imagine the depth of their despair.
Regret that it has taken five years for the families, relatives and friends of the 16 people who perished on the AS332 Super Puma to reach this important milestone. I sat in the fatal accident inquiry and saw their hurt and anguish.
We must look at shortening these years of tears.
When I arrived in Aberdeen in 2012 as the managing director of Bond Offshore I found many grieving over the tragedy.
Within the Bond family, there was still an emotional rawness for the colleagues they had lost and the offshore workers who had died.
There was also a deep regret that poor communication in the days leading up to the tragedy had led to us not following the right procedure.
During the two-and-a-half years of the exhaustive and detailed Air Accident Investigation Branch (AAIB) inquiry we never shied away from the fact that mistakes were made and there was confusion over phone calls and e-mails. There was heartfelt regret.
Sheriff Pyle's deliberation last week acknowledged that it was by no means certain we could have prevented this tragic accident – this echoed the two-and-a-half-year investigation by the AAIB.
But he also acknowledged that we never tried to put a gloss over any failings.
I would like to express again our deep sorrow at the loss of 16 lives in 2009.
Bond Offshore owes it to their memories, and to the 160,000 men and women we carry every year, to continue to deliver the highest standards of safety in everything we do.
We will study the sheriff principal's recommendations carefully, along with our industry colleagues.
I have been asked many questions since the determination was issued, however one question has been asked more than any other, and that is how I feel speaking about an incident that occurred almost four years before I was appointed as MD of Bond Offshore.
The answer is unequivocal – it doesn't matter when I joined, what matters is that I care about making sure my passengers and crew are safe, and about learning everything I can from the past.
The event of April 1, 2009 was tragic beyond comprehension. It serves as a reminder to me every day that it is my responsibility to take the company forward safely, always safely.
In business as in life we should learn from the mistakes of the past to be better prepared for the future. There were lessons to be learned, lessons have been learned and lessons continue to be learned.
At Bond Offshore complacency is not acceptable – we work to achieve excellence every day.
With a new technical director and a new operations director we work closely with the governing bodies and our customers.
In fact, our processes and procedures have been successfully audited more than 80 times since 2009 and we continue to strive to be aviation leaders when it comes to driving safety improvements. Our 'Missionsafe' culture puts safety and operational excellence at the heart of our business. It is an ethos that Bond pilots, crews and ground staff reflect every day. It's how we earn the trust of our passengers.
Trust is a word that is vital at Bond Offshore. Trust from our customer base that continues to grow with each passing year, and trust from our passengers.
I believe we owe it to the memories of the 16 who died in 2009 to continue demanding the highest standards of safety in everything we do.
Today I will, as usual, look at the chart that tracks our helicopters, watching them carry workers off shore to their work and back home to their families. I will do that because this is a company I believe in, an industry I believe in and a city I believe in.
Recommended for you

40 years of HSE: RMT's Molloy runs the rule on North Sea safety