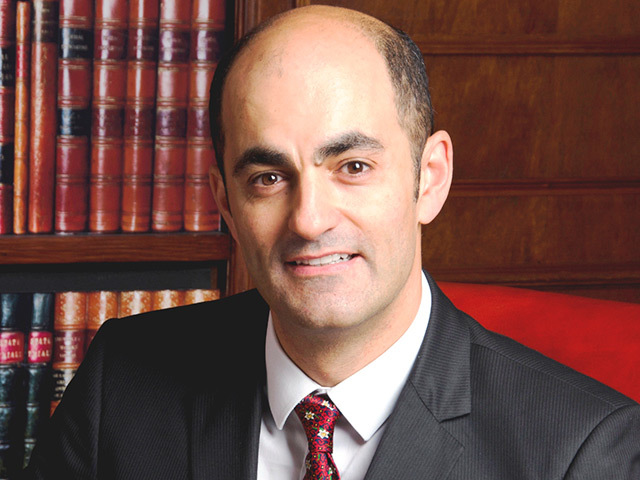 Some "good news" seems to have hit the shores of Cyprus recently, unless it would be likely to revive an old trail of international tensions.
The Republic of Cyprus joined the European Union in May 2004. The country continues, however, to be politically divided and the northern Turkish Cypriot part of the island remains distinct from its southern Greek Cypriot portion which is now under European rule and membership. In such a political context, one may wonder if there is indeed such as thing as a "good news" for Cyprus as, in order to benefit from it, one would have to drill deeply underground.
By the end of the 1990s, a number of gas fields were discovered off the coast of Egypt. At the time, the countries bordering these gas fields had not taken steps to define their respective exclusive economic zones (EEZ).
Gradually, several bilateral agreements were put in place to define the local maritime boundaries. In 2003, Cyprus signed a bilateral agreement with Egypt. Four years later, Cyprus executed a similar agreement with Lebanon but failed to secure one with the PLO. On the opposite coast facing Cyprus, Syria and Turkey chose, however, to challenge Cyprus' EEZ claims and Turkey started a legal and diplomatic battle. As tensions built up, the United Nations' attention had to be called in to look into this escalating matter.
Also by 1999, Israel identified the presence of large reserves of gas and shale oil in its subsoil. The long-term energy-dependent Israel realised almost overnight that it was potentially sitting upon a portion of the massive offshore gas fields engulfed in the south-eastern Mediterranean basin.
Hydrocarbon discoveries started off the coast of Gaza, in the Gaza Marine-1 and Gaza Marine-2 blocks, which legal ownership battle continues to feed tensions and negotiations between the Israelis and Palestinians. More recently, massive natural gas deposits were discovered off the coast of Haifa, where the famous Tamar and Leviathan fields lie. In 2010, Cyprus signed a bilateral treaty with Israel in a context of high oil prices making exploration and production prospects a potentially commercial reality.
These discoveries led to further rapprochement between Israel and Cyprus and in September 2011, Cyprus authorised drilling and granted several exploration licenses to the Texan company Noble Energy International and its Israeli partner Delek.
The Cypriot block located near the Israeli fields seems to confirm the presence of massive underground gas resources. Estimates reach the figure of 280 billion cubic meters. They signal that Cyprus could very well put an end to its external energy dependence which recently hit a mammoth 97 % figure. This new energy bounty would also transform Cyprus' neighbours energy dependence and help the European Union break away from spiralling Russian gas imports.
Turkey is keeping, however, a very close eye on this regional hydrocarbon game. Cyprus' initial exploration attempts have been hit by opposition from Ankara which certainly resents seeing the southern part of Cyprus develop the gas buried off its coasts. Turkey also takes a dim view of the new relations built between Cyprus and the Jewish state. The two countries now share some strategic business interests and want to support investments for the development of their share of the Mediterranean hydrocarbons.
In reaction, Turkey has secured a tie with the Turkish Republic of Northern Cyprus by entering into an agreement that opens the sea to Turkish exploration missions off the northern coast of the island. In 2011, Turkish navy ships escorted an exploration vessel. More naval incidents were reported in 2012 and 2013. In this context, all the ingredients of a war of interests seem to be emerging. Such developments question Cyprus' capacity to attract investors and bid on a new, yet unstable, oil and gas potential in an island under a massive European bail out due to the 2013 disastrous banking crisis.
Cyprus' incapacity to develop its hydrocarbon resources would be even more damaging than the energy insecurity of its neighbours is an old story. Israel has always been suffering from a very high dependence on external supplies. For oil, Israel is relying on Turkmenistan, Azerbaijan and Georgia which black gold transit through the Turkish terminal of Ceyhan. Even if Israel's economic growth has been slowing down recently, this country keeps growing. Israel also now looks at its own natural resources in order to increase its tax revenue and reduce the cost of its power generation. Even if the rooftops of Israel are scattered with solar panels, these only represent 3% of the country's total energy consumption.
As viewed from Cyprus, there is a huge potential lying offshore that could increase the region's and Europe's energy security. Failing, however, to resolve the "Cyprus question" will make any long-term exploration potential difficult to bargain for. Evidently, the challenge is not so much to assess the gas resource than to bring down the pressure on regional tensions.
Turkey will not drop the game as Ankara does not want to see the Greek Cypriots and Israel share this gas bonanza without a portion of it going to itself and the Turkish Republic of Northern Cyprus.
Also Turkey wants to see its pipelines playing the part of the natural channel for transporting gas from the coasts of Cyprus and towards Europe. In the present context of rising regional tensions on gas and Russia, it seems evident that Ankara does not wish to miss this business opportunity.
Nicolas Maulet is a lecturer in energy law and policy, and dispute resolution in oil and gas contracting, at Robert Gordon University's (RGU) Aberdeen Business School. He is also the deputy course leader on the oil and gas law LL.M.