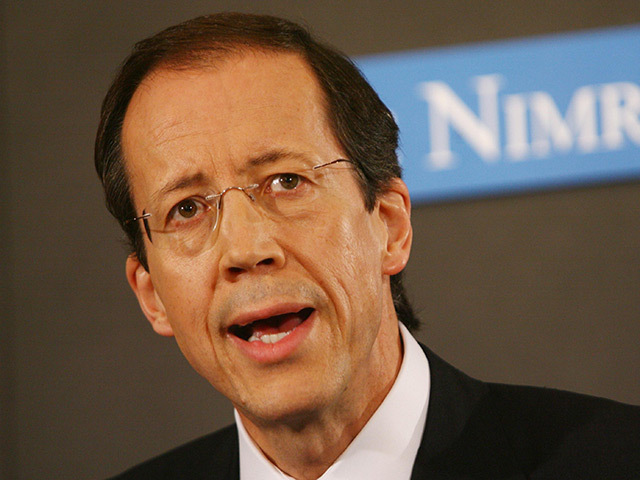 As the oil and gas industry prepares to celebrate the UK Oil and Gas Industry Safety Awards later this month, we're provided with a time for reflection, and a reminder the sector must continue to remain ever vigilant.
Reducing the number of dangerous occurrences, hydrocarbon releases and serious injuries, together with the industry's absolute commitment to continually improve process safety management, systems and arrangements, remain and will continue to remain top priorities.
Effective health and safety management play an important part of any industry, but particularly so in the offshore sector, where there is the ever-present danger of a major incident.
In my view, no other industry puts more effort into improving its safety performance through leadership, communication and cooperation.
It is in this spirit of reflection and sharing knowledge that we're delighted to announce the safety lecture at this year's UK Oil and Gas Industry Safety Awards, organised jointly by Oil & Gas UK and Step Change in Safety, will be delivered by the Hon Mr Justice Charles Haddon-Cave QC.
Sir Charles led on the Nimrod inquiry and delivered an inspirational speech at last year's Piper 25 Conference, giving a moving account of his work on the inquiry, focusing on the circumstances of the fatal crash and stressing that organisations must be held accountable and learn "deep and important" lessons across industries from failings of leadership, culture and priorities.
We are humbled to be joined by Sir Charles for this year's awards, and look forward to his address at the showcase event later this month which marks the most important part of the oil and gas industry – its people.
Our 25 finalists have been announced across eight award categories and their ground-breaking ideas and innovative methods will be celebrated and shared across the sector.
This year we've added a new category to the awards – the Health Award.
We have done this because we know there is a tremendous amount of fantastic work on improving the health of the offshore workforce and we strongly believe those efforts should be recognised.
In addition, despite the successful 48% reduction in hydrocarbon releases over the last three years, the number of releases has increased in the recent 12 months.
We are absolutely focused and determined to understand the reasons for this increase, and to search for new and innovative ways to reduce the number of hydrocarbon releases. Ideas that contribute to this are once again recognised through the Ideas In Safety prize of £5,000.
With thanks to our sponsors, Maersk Oil UK, we look forward to honouring the exceptional contribution being made to offshore safety and serve to underline the importance we place on safety, as well as celebrate the people who work tirelessly towards the goal of making the UK offshore industry the safest in the world.
I hope to see a great number of current and future leaders of our industry at the lunchtime event on April 30, 2014. If you are interested in joining us, please contact our team through events@oilandgasuk.co.uk.
Robert Paterson is health, safety and employment issues director, Oil & Gas UK
Recommended for you

Glitzy Energy Ball to make its much anticipated return later this year