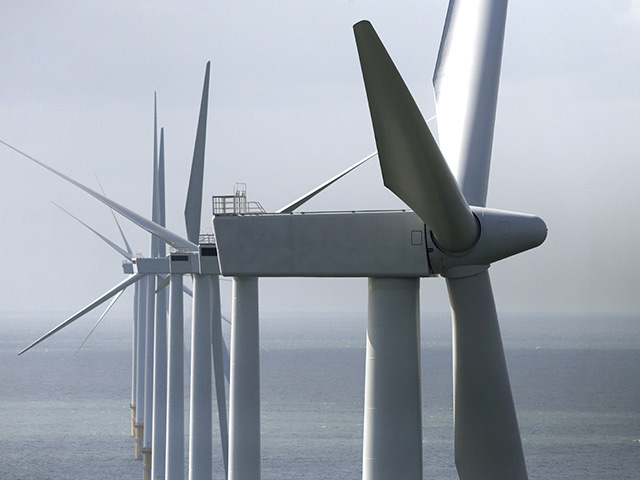 It is difficult to avoid the impression that the potential for a major new Scottish industry in renewable energy is slowly ebbing away.
The announcement by SSE that it is pulling out of offshore wind, with the possible exception of the Beatrice project, may come to be seen as a turning-point at which reality started to replace rhetoric.
Mind you, it is not as if the warning signs have not been there. The European Offshore Wind Deployment Centre (troubled Vattenfall is the lead investor) project has its challenges, even without Donald Trump.
Then Scottish Power's withdrawal from the Tiree Array was not an encouraging sign. And I am told that other retreats from the offshore frontiers are likely to follow, including in the Southern North Sea.
I have never been convinced by the claims made on behalf of offshore wind in the Scottish context. We do not have a lot of potential sites in shallow waters.
And it is one thing for the wind to blow but in many places, there is just too much of it and getting the power ashore is both a financial and technical nightmare.
The rhetoric about Scotland as the "Saudi Arabia of Renewables" was dependent on two factors – the capacity to harness off-shore technologies and the willingness of consumers throughout the UK to fund them. Neither of these pre-conditions is currently in very good shape.
Wave and tidal power should never have been presented as a short-term contributor to the much-vaunted target of 100% equivalent of Scotland's energy needs coming from renewables. It is still an R&D industry not just here but in most of the other countries where development has been attempted.
The Scottish Government has always refused to provide a breakdown by technology of where its target was supposed to come from. To do so would have exposed the fact that almost all the additional capacity will be from onshore wind, a reality which carries its own political issues.
The other pre-condition for the route Scotland has gone down is the existence of a single energy market in which power suppliers across the British Isles are locked into Scottish renewables and consumers throughout the UK are prepared to pay for them.
This seems an irrational assumption, particularly in light of the constitutional debate. SSE's statement made this point succinctly.
It said: "The uncertainty associated with any constitutional change represents increased legislative and regulatory risk of which SSE has to take account in making decisions".
In other words, at a time when Scotland needs stability within the energy market, the independence debate is having exactly the opposite effect.
It is providing either the excuse or the reason for companies to pull out of projects which would be entirely dependent on subsidy from consumers throughout Britain.
If offshore wind is not going to happen, the failure to create a major manufacturing industry on the back of the onshore wind boom becomes even more regrettable.
We urgently need fewer over-optimistic press releases and a much more honest appraisal of where renewables now stand and how employment can still be maximised.
I very much hope that the Beatrice project off the coast of Easter Ross manages to get across the line.
It would be a particularly cruel blow if the 5,000 jobs promised only last month fail to materialise.
But it depends on another investor coming in to fill the £250million investment hole created by SSE. I think this project does pass the tests of feasibility and guaranteed market, so it should happen.
Prior to SSE's announcement, I had intended to write about a conference taking place in Glasgow on April 8-9 called Total Decom which aims to bring together British decommissioning expertise in the nuclear sector with the parallel prospects which undoubtedly exist in the North Sea.
The predicted oil and gas decommissioning klondyke has been long delayed but the market over the next three decades is now predicted to be worth at least £30billion.
The big question is whether, without the current reality of a market to address, our own companies are sufficiently prepared to take the opportunity when it finally arises.
Brian Nixon, chief executive of Decom North Sea, acknowledges this difficulty; also the fact that other countries are better prepared. "For example," he wrote recently, "the UK is unlikely to invest in the heavy-lift crane barges already available from Dutch, Belgian and Italian companies, and some equipment will go to Norwegian yards with their deep-water quays".
Indeed, with two behemoths on order by Allseas (Swiss) and capable of taking out the topsides of even the largest North Sea platforms in one go; and another massive crane barge about to be ordered by Heerema (Dutch); plus subsea infrastructure removal basically already in the hands of foreign companies, what's left?
Nixon sees a way ahead in "co-operation and joint ventures". That's a bit vague, is it not?
If these sentiments are not to start sounding like alarm bells for a major lost opportunity, there really has to be a concerted approach to ensuring that this does not happen.
And that is where the Glasgow conference could be useful.
There is no doubt that Britain leads the world in nuclear decommissioning, mainly through its Sellafield experience as well as at Magnox sites and, of course, Dounreay.
If, as seems likely, there are relevant reads-across to the oil and gas decommissioning programme, then this just might be one way of giving our own domestic industry a fighting chance of exploiting the opportunities.
Recommended for you
X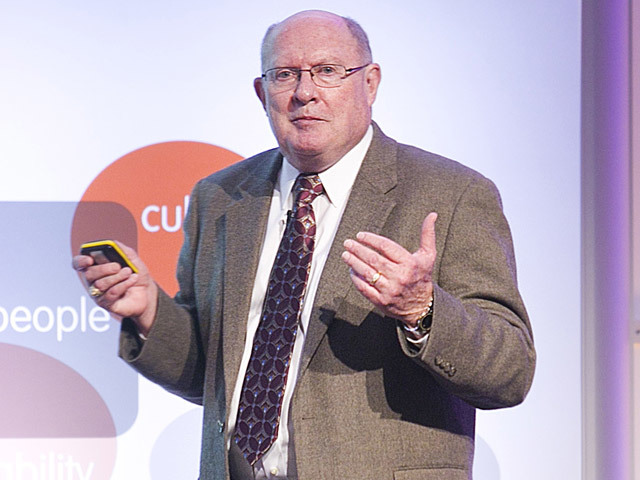 Safety message remains 'stop, look and listen - it always pays'