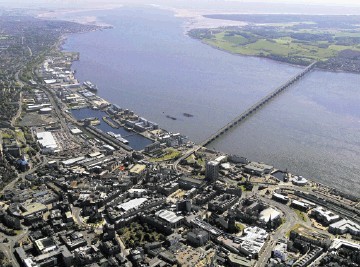 Dundee is the latest location to notice the chasm that exists between the Scottish government's rhetoric on renewable energy and the reality of what is being delivered.
As I have occasionally pointed out in this column, its biggest success so far has been to generate grandiose press releases rather than jobs or electricity. It is high time for some calling to account to take place.
There is nothing wrong with aspiration and ambition. The problem is that the whole renewables agenda was grossly over-hyped so that now, all over Scotland, we are left with the frustration of raised expectations that show no signs of being met.
In Dundee, the "jobs joy" message was delivered in December 2011 with Alex Salmond proclaiming that it was to be an "offshore renewables centre for the whole of Europe".
The old docks area was to be transformed into a renewables park providing 700 jobs. So far, none has been delivered.
On a recent visit to Dundee, the Labour leader Ed Miliband picked up on this reality and commented accordingly. A few days later, the leader of the SNP-run council, Ken Guild, chastised Miliband for "a sad lack of understanding." It was (of course) somebody else's fault.
Renewable energy is an industry "entirely controlled by Westminster", declared Guild. Even if this was true, which it is not, this would raise the question of why a Scottish Nationalist government based an entire industrial strategy on an industry it had no control over.
There was no such talk in 2011. In the month prior to the Dundee announcement, the then Scottish Labour leader, Iain Gray, challenged Salmond's deputy, Nicola Sturgeon, over two reports which had just appeared.
One from the Institute of Mechanical Engineers said bluntly that the SNP's energy policy of promoting renewables at the expense of all else was "technically undeliverable" and risked "increasing fuel poverty and turning Scotland from an exporter of electricity into an importer".
The other report at that time was from Citigroup which had warned investors to take a "precautionary approach" towards committing themselves to Scottish renewables because of the constitutional uncertainty which had been created by the prospect of a referendum.
For his trouble, Gray was derided by Sturgeon for "talking Scotland down" – yes, she used these very words – and went on to rhyme off a string of major investors supposedly queuing up to take their place in the Scottish renewables revolution – "Mitsubishi, Gamesa, Doosan".
But two and a half years later, where are they? Instead, the warnings given in the two documents which Iain Gray quoted are proving to be entirely justified by events – or, as in the case of Dundee and many other places that were promised jobs and investment, the complete absence of events.
There is no point blaming Westminster. It was not Westminster that made the delusional claims which pass for a Scottish energy policy.
And it is not Westminister which has failed to attract a single turbine manufacturer to Scotland in spite of the thousands of turbines that now adorn our hillsides.
Too much was given to companies, notably Scottish Power and SSE, and far too little was obtained in return so long as these companies would play along with the rhetoric of inflated claims.
The actual commitment of the big-name companies which cheerfully put their names to Scottish Government press releases was never questioned so long as they would play the game.
There is an even worse story of frustrated expectations to tell in Scotland's three island groups. Particularly for the Western Isles, the failure to deliver the sub-sea cables on which the development of renewable energy depends is an economic tragedy which has been played out in slow motion.
Years were wasted on trying to turn the debate about transmission charges into a "Scotland v England" issue when it was never anything of the kind. This should always have been about finding a viable solution for the three island groups alone by establishing a charging and pricing regime that recognised their offshore/onshore status.
Nobody comes out of this story with credit – UK or Scottish governments, Ofgem or SHETL, the infrastructure arm of SSE who have been strongly accused of delaying tactics to suit their own corporate agenda. Their role as both a generator and also a key player in influencing infrastructure investment priorities has now become utterly invidious.
But whatever the history may be, the current reality is that the whole thing has been kicked into touch until after the referendum.
Why on earth would English consumers pay billions of pounds to connect Scottish islands to the National Grid if we have, by then, decided to become a separate state and a separate market?
And that takes us back to the nub of the issue. The growth of Scottish renewables was always predicated on the development of a "GB market" with the vast majority of the demand in the southern part of Britain. It made a lot of sense so long as it formed part of a balanced, integrated energy policy.
Then along came the SNP setting ludicrous targets, marginalising all other forms of generation within Scotland and at the same time trying to break up the country so that nine-tenths of the consumers whose electricity bills pay for Scottish renewables would be turned into citizens of a foreign state.
And where has all that left us? With not a single renewables job on Dundee waterfront and not a single metre of cable to Scotland's energy-rich islands, for starters. But at least there is very full archive of Scottish Government press releases, each one of them now crying out to be referred back to.

Recommended for you
X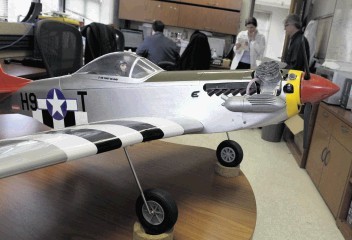 Fuels game-changer . . . from seawater