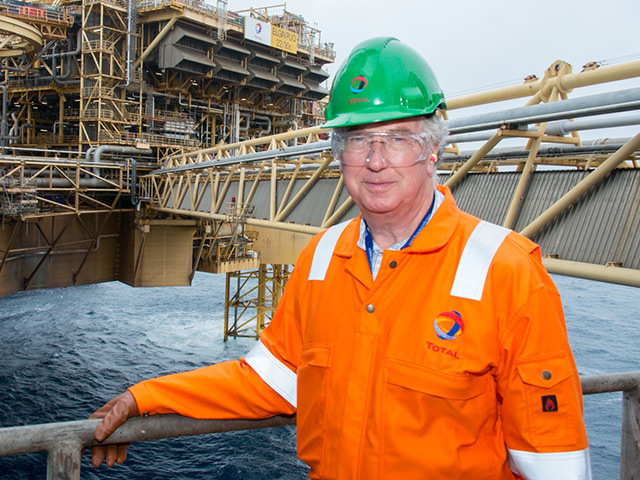 I was disappointed but not actually particularly surprised that the now former minister of state for energy Michael Fallon decided to ridicule the nine months or so of effort that I and my fellow Commissioners put into the production of the report of the Expert Commission on Oil and Gas by calling it "copy-cat stuff".
It was a childish, naive and foolish remark which tells me he either hadn't read the report thoroughly enough or hadn't read it all because if he had he would have discovered that it was actually a far broader and considerably more detailed report than that produced by Ian Wood.
That's not in any sense a criticism of Ian Wood because while we had a pretty open remit, Wood was instructed – for example – to exclude fiscal issues.
Despite being one of the most important issues affecting the oil and gas industry and in dire need of attention it was presumably deemed by the UK Government to be a matter that was entirely the domain of the glorious Treasury and mere mortals shouldn't tinker with it.
That probably also tells us a lot about how serious the Treasury are about the whole business of consultation.
Fallon's response also means that I'm now obliged to counter with some observations of my own about Westminster policy. Not that this will be a hardship you understand. Indeed, I'm grateful for the opportunity.
Fact is that the Treasury's review on taxation is only just starting whereas by virtue of the Expert Commission's report then the Scottish Government review is already completed.
The Commission consulted a wide swathe of companies across the industry and gathered a mass of evidence and expert opinion before reaching their conclusions and making their recommendations.
I'd also like to remind Fallon that the Scottish Government – after an extensive consultation with industry which included over one hundred company visits – developed their oil and gas strategy in the Spring of 2012.
Following that, of course, the UK Government also thought it might be a good idea to have a strategy.
While the Scottish Government's prime objective has always been to maximise recovery, Westminster also decided this was a good idea.
Holyrood established its Oil and Gas Leadership Group to provide advice on this and other topics and bingo, Westminster set up the Oil and Gas Council.
But while both Holyrood and Westminster have been actively promoting fiscal and regulatory stability and predictability, the fact is that the Treasury introduced an unannounced tax increase in 2011, since when it has engaged in appeasement via a hotch-potch of field development allowances, and is still prevaricating over the changes to the so-called bareboat charter allowances. As we know, the impact of these two changes on industry confidence is still very evident.
But Fallon has gone now. He's been replaced by a chap called Matthew Hancock who is, disgracefully, the fourth energy minister in less than two years.
Hancock is a versatile chap. Not only is he minister of state at the Department of Energy and Climate Change but he's also a minister of state at the Department for Business, Innovation and Skills and Minister of State for Portsmouth!
I wonder if he does all this from one office or spends his time dashing across London and on the train to Portsmouth?
It all seems a bit strange to me given the importance of energy strategy to the United Kingdom.
I still believe there needs to be a dedicated energy minister.
But at least Hancock is an interesting character. In fact, in a magazine article a couple of years ago he likened himself to wartime leader Sir Winston Churchill and William Pitt who became the youngest Prime Minister in the late 18th century, aged 24.
Asked for his view of the criticism that the Tory party is "full of career politicians who have little experience outside politics and are too young", Hancock replied: "Well, I remind people that Winston Churchill is widely regarded as one of the finest statesmen our country has ever seen" and "likewise William Pitt became prime minister in his twenties, and both of these men achieved great heights over their careers."
He added "I have a huge affinity for Disraeli, not least because I come from a provincial background and I went to the local village school and have arrived latterly in Westminster."
Hmm. Modest Mister Hancock's not lacking in confidence then.
He also seems to be an energy market expert as he was reported saying last year that shale gas tax breaks would mean "lower gas prices for everyone". Bless his cotton socks.
However, if as I do you use Twitter you'll have noted that since his appointment he hasn't "tweeted" once about energy or the oil and gas sector.
In fact, he seems to be preoccupied with EU reform of Red Tape, planning a visit to Portsmouth, praising the fall in unemployment numbers, meeting the Indian cricket team and promoting government policy on small businesses.
Not a peep or a Tweet about energy which is something I find really concerning.
Perhaps this job sharing lark really isn't a good idea or Hancock just hasn't mastered the multi-tasking thing yet.
Maybe that tells us his job should have gone to a woman. Come to think of it has there ever been a female energy minister?
There is another reason for the oil and gas industry to be concerned because having put considerable effort into house training and educating the financial secretary to the Treasury responsible for oil and gas, Nicky Morgan MP, she's now been promoted to become Education Secretary.
So, we now have the fifth Treasury person in less than three years. It's Priti Patel MP who is actually exchequer secretary to the Treasury. So the role has moved and to be honest I'm not sure if this is a downgrade or just a sideways move.
Regardless, Priti Patel is the MP who suggested the Scottish independence debate provided a "good opportunity" to slash spending in Scotland and wants to scrap any plans to bring in plain cigarette packaging.
So good luck with her folks. She seems like a real bundle of laughs.
Recommended for you

Acorn project developer Storegga appoints new CFO