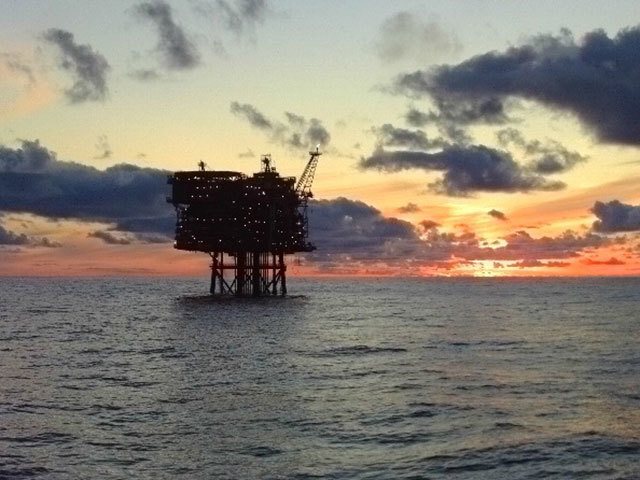 There is much to be said for concentrating on making your own country the best it can be before looking further afield. For example, as the world population grows it's more important than ever to be self-sufficient in food production by reducing the miles it travels and wasting less. But, when it comes to the North Sea oil and gas workforce I believe a joined up approach is best.
We must share resources and as we attempt to maximise the extraction of our remaining hydrocarbons the most important of those is people. Experienced oil and gas professionals are at a premium. This is no secret and the challenge is enormous.
In 1989, when RedWave was founded, sweeping changes were taking place following the Piper Alpha disaster a year earlier. The 1990s saw a greater focus on safety than ever before. Production was also high as fields matured and peak oil occurred in the UKCS in 1999 and the NCS in 2001. Personnel at this time gained valuable experience in offshore and onshore disciplines and have accumulated wide ranging skills to pass on to future generations. However, in many cases these industry veterans are retiring just as new fields are coming to the fore. This trend leaves skills gaps to be filled.
Energy Industry Council (EIC) figures show more than 250 projects are proposed or under development in the UK and Norwegian sectors of the North Sea. These could be worth $260billion USD in investment. The EIC notes that contracting levels have shown decline in the last four years. But due to factors like government intervention, increased exploration, project tie-ins and enhanced extraction and production technologies, the future looks positive.
Better communication and collaboration between the custodians of the North Sea will benefit future projects. The UK, Norway, Denmark, Germany and the Netherlands all have a stake, sharing responsibility for more than 500 oil and gas fields and the rewards they bring. We must share best practice in recruitment if we are to have enough manpower to maximise production, fuel our nations and profit from export activity.
It's only natural to become caught up in your own affairs and put national interests first. But, we must endeavour to keep a European perspective and also an international perspective. This year's ONS shows we're not adverse to global workforce sharing. Many delegates are men and women who are already working or becoming fully-fledged energy ex-pats in the likes of Houston, Singapore, Dubai or Perth.
I'd like to see the same adventurous spirit closer to home. All the North Sea neighbours have scope to broaden their recruitment strategies by looking for transferable skills rather than direct experience of oil and gas. We are sharing trends; the UK, German, Danish, Dutch and Norwegian militaries have all faced cuts, freeing up personnel with desirable attributes. As financial pressures and modernisation take their toll we've also seen skilled professionals join oil and gas from industries including farming, fishing, manufacturing and construction.
Just because a CV doesn't mention the words oil and gas it shouldn't be discounted. People from other career streams are often trained in mechanical and electrical engineering, are used to working in extreme conditions, have an aptitude for technology and are up-to-speed with health and safety practices. They also have a willingness to learn something new to create solid, sustainable careers.
For too long we've sat on our own, recycling the same people until they retire. It's now time to reach across our short channels and meet our own expectations by helping others meet theirs. A more fluid European recruitment market will provide more people to the most productive places when they are required. It could also create cross-cultural benefits and cost savings. More importantly it would pass skills to younger generations so that in 10 and 20 years' time we are not faced with a shortage of experienced personnel at what should be a critical time in the North Sea's history.
Jacqueline van den Akker is the director of RedWave.
Recommended for you

GALLERY: Norwegian Armed Forces step up presence at oil and gas assets